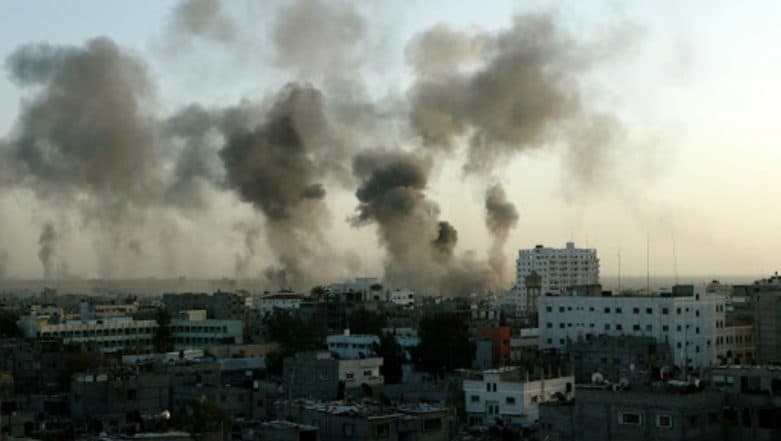 Sana'a, April 2: With the war between Houthis and Saudi Arabia-UAE coalition entering into its 5th year, another tragic aspect of the ruthless battle has come to the fore, with the children of impoverished families in Yemen being recruited as soldiers. The minors are being fielded on the frontlines of the war near al-Wade'a border.
An Al Jazeera report has revealed that the children are being trained by the coalition forces in al-Buqa' region in Yemen, close to the Saudi frontiers. Kim of two among the recent recruits, identified as 16-year-old Ahmad al-Naqib and 15-year-old Mohammad Ali Hameed, were reached out by the media outlet. Saudi-Led Coalition Announces Removal of 2,020 Landmines in Yemen.
The duo were approached by personnel of the coalition forces near their villages in Taiz region. Both were promised a regular pay for working in "non-combatant" roles, including as help in army kitchen.
They were recruited nearly six months ago. Shortly after being handed over to their trainers in al-Buqa', the boys were pushed to the frontline, and asked to participate in the battle against the Houthi forces.
While Ahmed has succeeded in fleeing from the coalition camps and return home, the kin of Muhammad are still anticipating his return.
The report comes days after the United Nations issued a statement claiming that two-thirds of the child soldiers participating in the Saudi-Yemen war have been recruited by the Houthis.
Minors are being forced into war despite the US and Yemen being signatories to an international protocol banning involvement of children in armed conflict.
Notably, the war in Yemen has pushed nearly 6 million children into abject malnutrition. A recent report claimed that nearly 80 per cent of the country's population, amounting to almost 24 million people, are in dire need of humanitarian assistance.