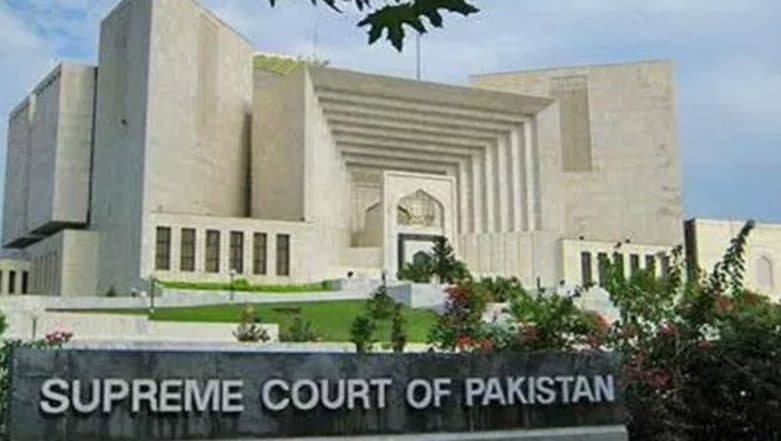 Islamabad, Mar 7: The Pakistan Supreme Court on Thursday issued a notice to the government, seeking a reply on the steps taken to bring former president General Pervez Musharraf to the country.
The court also sought a report from Pakistan's special court regarding the delay in the high treason case against the former military ruler, reported Geo News. The high treason case against Musharraf was filed by the Pakistan Muslim League-Nawaz (PML-N) government in 2013, alleging that Musharraf had unlawfully suspended the constitution with the help of the military and instituted an emergency rule in the year 2007. Pervez Musharraf Admits Pakistan Intel Used JeM to Carry Out Attacks in India During His Tenure.
The trial against Musharraf has been pending before the judicature since March 2016, after he fled to Dubai citing health issues. During the hearing on Thursday, the Chief Justice of Pakistan Asif Saeed Khosa said that Musharraf's statement could be recorded via video link, in the case he refused to return to Pakistan.
"If Musharraf does not come back then his statement can be recorded via video link. If he still does not record his statement via video link, then it will be understood that he has denied the charges and the special court can write 'denied' in front of all his statements," Geo news quoted Justice Khosla, as saying.
Earlier, the Pakistan special court had declared Musharraf as a proclaimed offender due to his absence during the case proceedings in the past few years.
(This is an unedited and auto-generated story from Syndicated News feed, LatestLY Staff may not have modified or edited the content body)