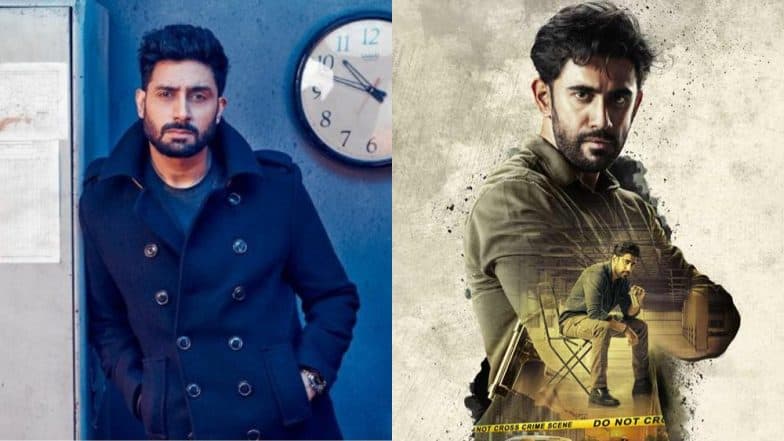 Amazon Prime kicked into the web-series scene with widely acclaimed Breathe. The series starred R Madhavan as the polite and poised antagonist and Amit Sadh played the ill-mannered protagonist. The end of the show left a little possibility for the show's return by neatly wrapping up the story. But, boy, did we want the show to come back. It was such an awesome series that it would be a shame to not make a season 2. Guess the producers, Abundantia Entertainment, know this very well and have just announced Breathe season 2. That too with Abhishek Bachchan joining the cast. Sacred Games 2 Goes on Floors, Saif Ali Khan's Photo Gets Leaked From Sets at St Xavier's College (View Pic).
The announcement was made today on social media platforms of the producers and the actors. Breathe season 2 will return on Prime Video, like debut season. Abhishek Bachchan wrote, "Thrilled to announce my digital debut with the second season of the Prime Video original Breathe,"
Amit Sadh welcomed him on board and wrote, "ND... I'm back as Kabir Sawant in an all-new season", and added, "Truly excited to have you on board @bachchan Looking forward to Breathe 2" After Gold, Amit Sadh to Be Seen in a Web Series Based on Uri Attacks - Read Details.
It is also revealed that director Mayank V Sharma will also return for season 2. R Madhavan will not be returning given the fact that his character died at the end of season 1. Sorry, but it is not a spoiler after one year. There is no mention of Sapna Pabbi returning anywhere, so we will have to put a pin on that for now. We hope she returns.
No details other than what we just told you has been made available by the makers about Breathe season 2. While we wonder about what the storyline maybe this time, we hope the show goes on floors ASAP and enriches our lives with some trills. We are looking forward.