2019 is already looking bright. And we are not talking about the amazing line up of movies that we have this year. We are talking about Ajay Devgn finally becoming a little more social according to our liking. The Singham actor was present at the success bash of his friend Rohit Shetty's film Simmba. And guess what? The party was kept at Karan Johar's residence. Which means Ajay kept his promise that he made to Karan on Koffee with Karan that he will attend his parties in future when invited. Two birds, one stone win for Ajay.
On his second appearance on Koffee with Karan, with wife Kajol, Ajay was quite a revelation. Ajay admitted that he likes to refrain from attending parties and events because he likes to be by himself and has social anxiety of sorts.  At the end of this episode, when Karan asked if he'd come to his party if invited, Ajay promised he will. And now we know that Ajay is a man of his words. Not to forget that he delivered the best answer of the season.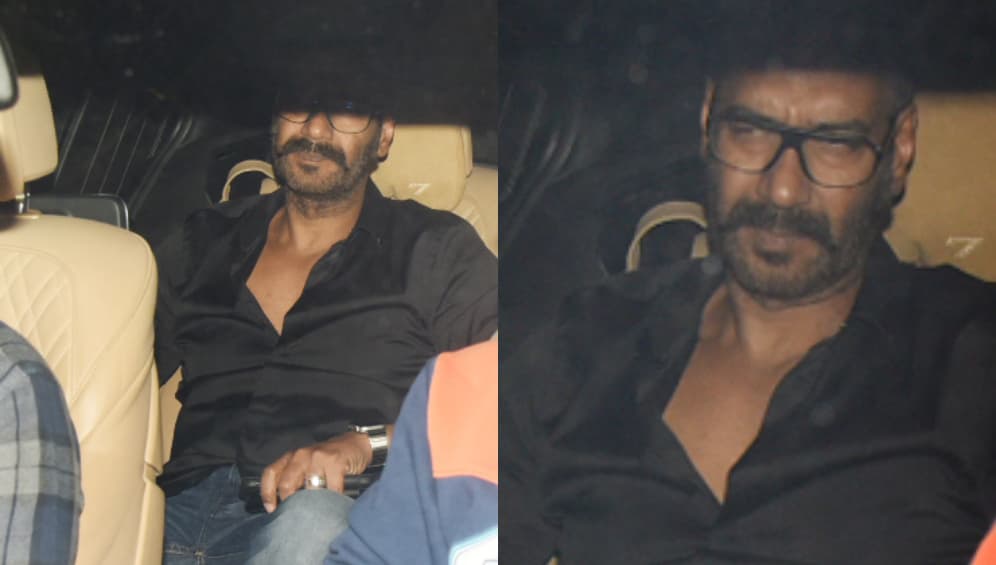 This is funny. Because remember 2016's infamous Ae Dil Hai Mushkil V/S Shivaay clash? The showdown on Twitter between these two celebs led us to believe they'd never be friends. But as Justin Bieber has said, 'Never say never'.
Simmba was directed by Rohit and Ajay had a cameo in the film and the movie was co-produced by Karan Johar. So, this might more be a professional thing. But let us forget that for a minute and focus on the main thing. Karan and Ajay are finally hanging out together. Kajol must be so unhappy.
Ajay and Ranveer at Karan Johar's residence to celebrate the success of Simmba
Ajay's wife and Karan's best friend has very famously said on the episode of Koffee with Karan we just talked about that she doesn't want these two becoming friends. She is territorial that way. Let us have it, Kajol? Thanks!