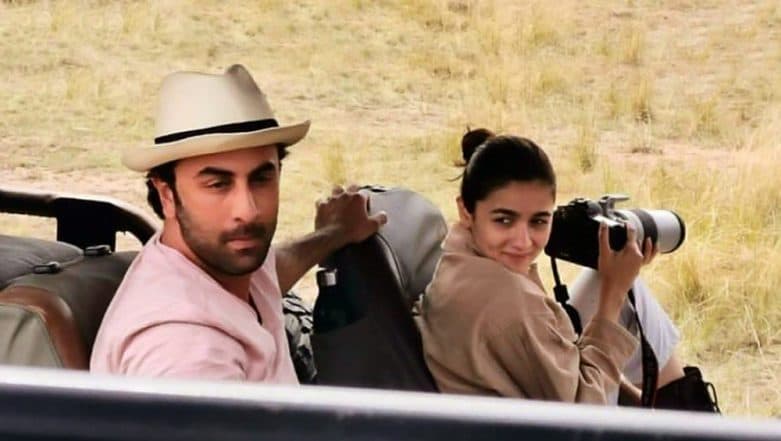 After sending fans in a tizzy with their latest appearance together at the Ambani Ganpati, Alia Bhatt and Ranbir Kapoor have jetted off to a vacation. The couple is currently holidaying in Africa and first few pictures from their Safari have already surfaced on the internet. Not just this, Alia herself too posted a picture on her Instagram where she is seen gazing at a beautiful landscape. Alia even got a little poetic with the caption of the picture and we are sure it's thanks to the company. Ranbir Kapoor And Alia Bhatt's Wedding Photos Are Here, But There Is A Catch.
While Alia has shared a solo picture as of now, fans are already excited to see if we'll see a couple picture soon. Sharing the post, Alia wrote, "Morning is here, the day is new, perhaps this is where the light breaks through." Even though Alia didn't give any picture courtesy to her beau, we are sure that the beautiful click was captured by Ranbir.
Check out Alia Bhatt's Post Here:
In another picture of the duo that has surfaced online, Alia and Ranbir are enjoying a safari ride. The duo are all smiles and while Ranbir is seen wearing a hat, Alia is seen holding the camera. Looks like the couple were touring the Maasai Mara National Reserve in Kenya.  Alia Bhatt and Ranbir Kapoor Enjoy a Movie Date With Varun Dhawan and Natasha Dalal - See Pics.
Here's a Picture of Alia and Ranbir from Their Safari:
Just a day ago, we had seen pictures of Alia and Ranbir posing with fans but the location of their vacation was unknown. With this new picture, we finally know that the couple are enjoying an African vacation.
Recently, a fan-made picture of the couple where the duo are seen tying the knot went viral. The Alia-Ranbir wedding picture spread like wildfire on social media. Well, we certainly hope now a new picture from their vacay comes soon.