Last month when I had gone to see Aiyaary, there was this opening scene in the movie that left me thinking a lot. No, it was not some really terrifically-executed scene as such, but it clearly showed how Bollywood wants to portray its heroes. So if you have not seen the movie, let me tell how the scene plays out - After contemplating something in front of India Gate, Sidharth Malhotra then hops on to his bike, and without bothering to wear a helmet, zooms away from the place. Below the screen come a disclaimer about wearing a helmet in quite necessary. So if that's the case, then why did the makers not put on a helmet on Sidharth's head? After all wasn't he supposed to be a honest soldier who was tired of all the corruption in the system? In the first scene itself, we realise that we have hero with horribly misplaced priorities.
The reason why I pointed out this scene now has something to be related to a movie quite different from Aiyaary. Salman Khan had revealed the first still from the shoot of Loveratri that has Aayush Sharma taking Warina Hussain for a ride on his scooty. And guess what.... even he doesn't wear a helmet!
Now we can't wear poor Aayush, who is making his debut here, right? After all his brother-in-law himself doesn't prefer having a helmet cover his intense expressions like in Sultan.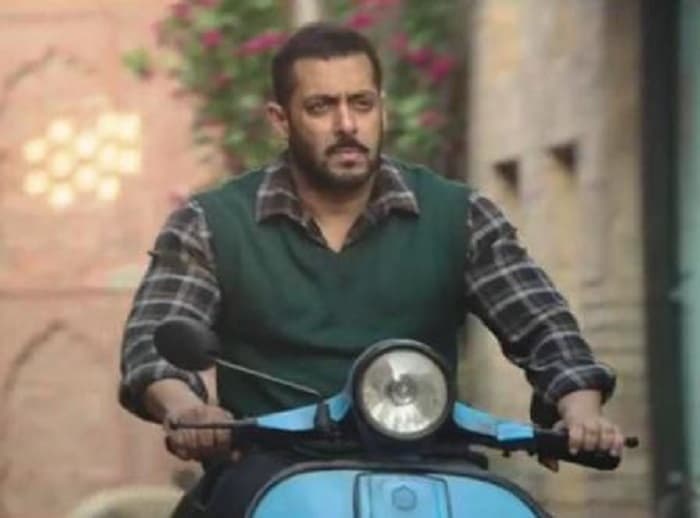 From time immemorial, it has been proven that Bollywood heroes often have an allergy to wearing a helmet. When it comes to choosing between 'safety' or 'looking cool', our heroes always chose the latter, traffic rules be damned!
Like this timeless song from Sholay that had Amitabh Bachchan and Dharmendra taking turns to ride the contraption, but neither of them bothers to think of wearing a helmet. Guess when you are facing someone like Gabbar Singh, potholes are not much of a threat!
Riding a bike is often considered as one of the most macho things to do when it comes to Bollywood's guide of being a mass hero. And more the stunts you do, the cooler you look. Some of the heroes even made their big ticket entry in Bollywood doing bike stunts, like Ajay Devgn in Phool Aur Kaante...
...or Shah Rukh Khan in Deewana...
But then those are the past years, and Bollywood is not exactly know for being subtle in the '70s, '80s and '90s. However, things haven't improved much even in this era as our superstars continue to show their aversions to wearing protection to their heads.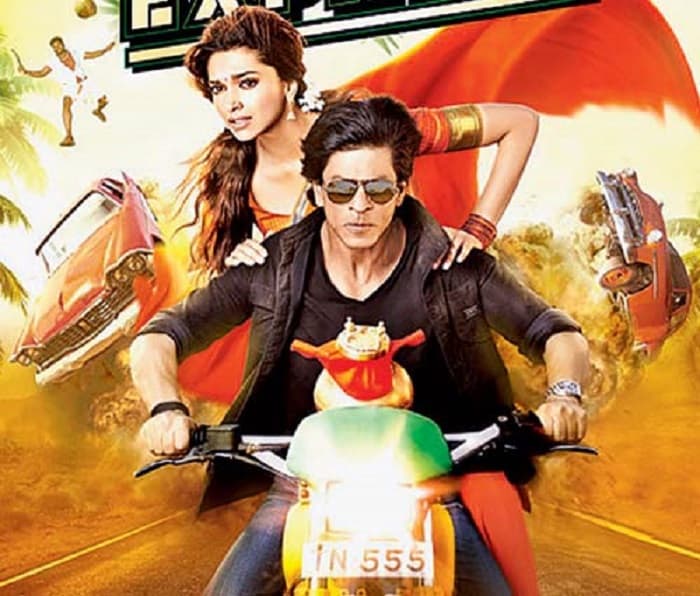 Even the socially conscious Akshay Kumar. who is busy making toilets and talking about menstruation, is yet to promote road rules. Maybe someone has to offer a movie on this first!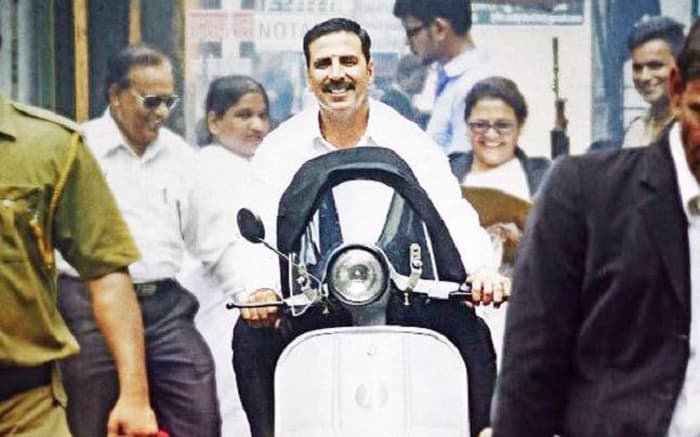 Even the ladies, who unfortunately are not shown riding two-wheelers much in our cinema, rarely bother with helmet, when they get the chance to do so.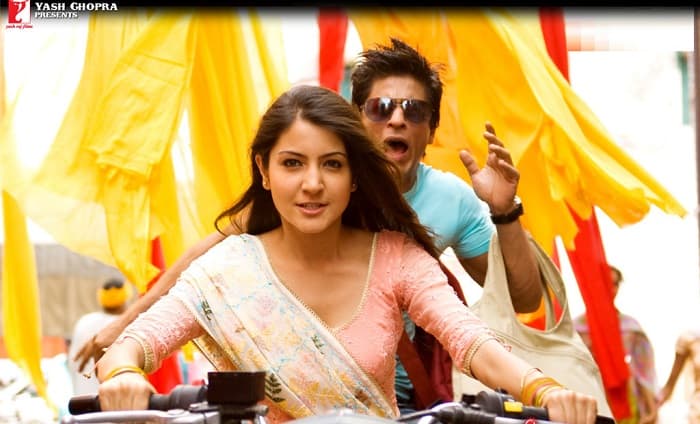 The younger generation is also not exactly guilt-free in this aspect. Check out this song from OK Jaanu, where both Aditya Roy Kapur and Shraddha Kapoor break half a dozen traffic rules in the strict roads of Mumbai.
Interestingly there is one trend that I have seen in Bollywood movies is that it is the villains who adhere to traffic rules more than the heroes. Just check this still from Dishoom, and tell me who are wearing the helmets here.
...also this scene from Dhoom 3, a movie from the franchise that actually promoted rash driving in the name of daredevilry. Here Aamir Khan is supposed to be the villain and Uday Chopra the hero. Also remember this happens in USA!
Speaking of Aamir Khan, perhaps he is the only actor who understands how important it is for the hero to be shown wearing a helmet. It is said that he insisted on wearing one when he is shown riding a scooter in Dangal.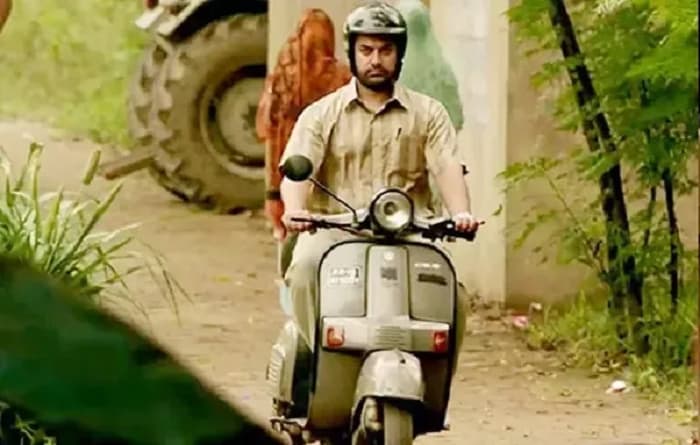 Now you may say I am being too harsh here in pointing it this obvious lack of regard for this important safety rule in our movies. It is just all make believe, right? But if you think movies like Dangal, PadMan, etc help in motivating people to do good, also imagine how these scenes look like in front of the fans. Remember, we live in a land where millions of people adore Bollywood and its heroes, with many looking upto them as their idols. So many of our heroes' actions leave an impact, large or small, on these impressionable minds.
You may not photograph well wearing that helmet, but you could save ten lives by inspiring your followers to wear one! After all potholes are going to go away any time soon! If we as commoners have to pay a hefty fine for not wearing a helmet, why should our idols get away with  it?
(The above story first appeared on LatestLY on Mar 04, 2018 10:54 PM IST. For more news and updates on politics, world, sports, entertainment and lifestyle, log on to our website latestly.com).