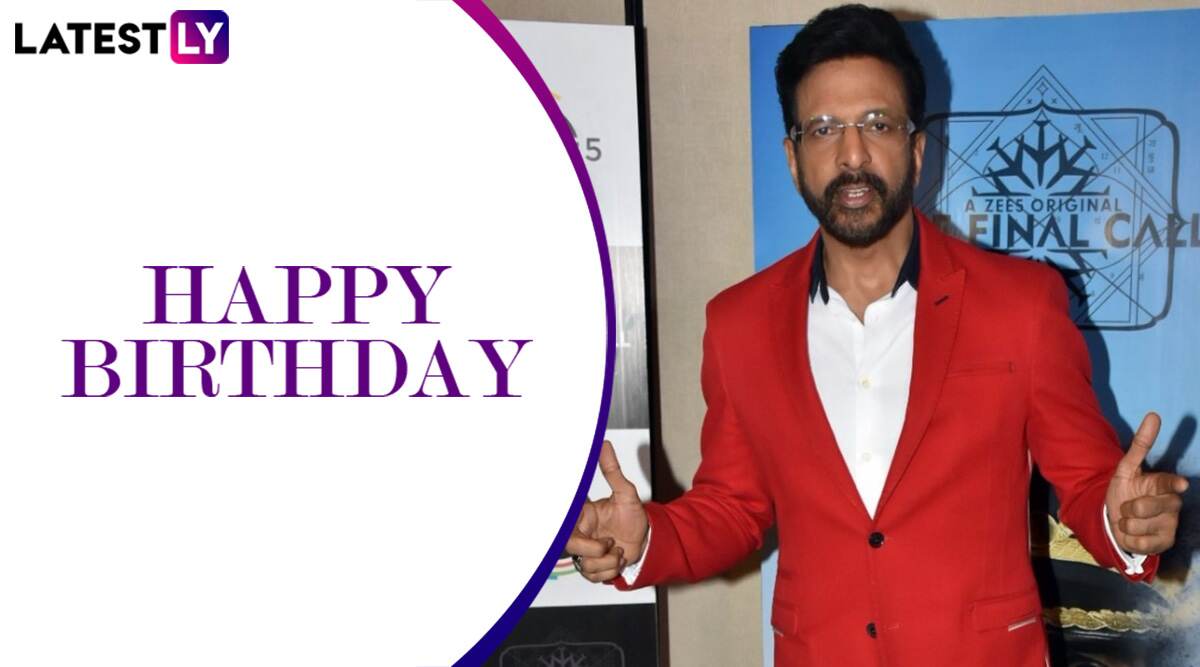 Let me go ahead and say this, Jaaved Jaaferi, the son of veteran actor Jagdeep, entered Bollywood at a time when people really didn't look enough at his talents. In other words, he was way ahead of its time when he made a mark in Bollywood. I mean, look at his talents. Jaaved Jaaferi is a more than decent actor, who can do well with both funny and dramatic roles. He has been an antagonist and a protagonist, and even shined in films like Salaam Namaste and Dhamaal as a comic talent. If he has done pulp commercial films like Tahalka and 100 Days, he has also been a part of parallel cinema like Deepa Mehta's Fire. And yeah, Jaaved Jaaferi is also incredibly handsome. Coolie No 1: Jaaved Jaaferi on Board for Varun Dhawan, Sara Ali Khan Film.
Above all, he is a fantastic dancer, the skills that seem to be more appreciative on the big screen in the last few years. See where they got Hrithik Roshan, Varun Dhawan and Tiger Shroff too. Jaaved Jaaferi is also adept at rapping, he is an incredible host, and his dance reality show, Boogie Woogie (that he had handled for years with his brother Naaved) is considered as one of the best talent shows in India. Jaaved, who was last seen in Ayushmann Khurrana's Bala and in the Malayalam film Happy Sardar, is also very active on social media and his tweets are quite gutsy and bold for someone from an industry that is always accused of playing safe.
On the occasion of his 56th birthday, let's take a moment to appreciate Jaaved Jaaferi's fantastic moves and look at five videos where they are on display.
"Bol Baby Bol" (Meri Jung)
Although he has a negative role in this Subhash Ghai, Jaaved Jaaferi uses his intro scene to impress us with his impeccable dancing moves. Some parts of the choreography feel tacky, but Jaaferi's graceful dancing overcompensates for that.
As for the pretty lady getting to shake the leg with Mr Jaaferi, that is none other than future Kollywood superstar, politician and activist, Khushbu Sundar. Khushbu to PM Narendra Modi on Change Within Meet: 'Why This Inequality? Best Talent Comes from South Film Industry!'
Pehla Pehla Pyar Hai (Woh Phir Aayegi)
Jaaved Jaaferi owns the whole stage in this lovely song, as he impresses a girl with some very impressive dance moves.
The heavily distracting pink suit aside, we really can't blame the girl for applauding those amazing dancing skills.
"Le Le Dil De De Dil" (100 Days)
Jaaved Jaaferi and Madhuri Dixit Nene are two terrific dancers and a couple of songs in this mystery thriller benefits from their talents.
While the playful "Gabbar Singh Keh Kar Gaya" was a bigger hit then in the musical charts, the below song was a bigger example of their coordinated dance moves.
Mumbhai (Bombay Boys)
Jaaved Jaaferi doesn't feature in the controversial filmmaker Kaizad Gustad's quirky film, but the movie attracted a lot of attention thanks to him. That's because of the special music video shot for the film, featuring Jaafery, became a rage when it came out.
Jaaved Jaaferi not only impressed us with his dance moves and whimsical getups, but his rapping skills using some very colourful Mumbai lingo was equally entertaining too.
"Mika" (Singh is Kinng)
Jaaved Jaaferi plays a comical antagonist in this Akshay Kumar-Katrina Kaif starrer. The "Mika" song sequence happens when we get to see the villain reveal of what had been a very funny character till then.
And since, he is played by Jaaved Jaaferi, why not do it with some excellent dancing?