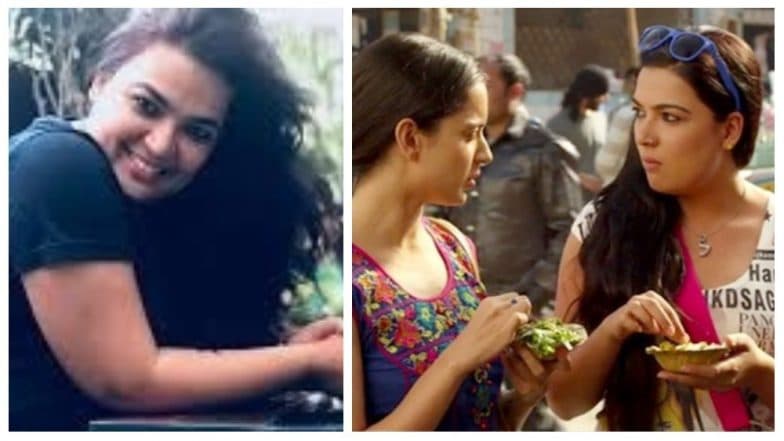 After Kangana Ranaut slapped Vikas Bahl with accusations of sexual harassment, more women who have fallen prey to his dirty ways in the past have come out in open to speak against him. Nayani Dixit, who was also seen in Queen with Kangana Ranaut as her friend, Sonal, has shared details or a shocking incident when Bahl asked her to share his room on the sets of the film. Hrithik Roshan Supports Kangana Ranaut in Vikas Bahl Sexual Harassment Controversy; Says All Proven Offenders Must Be Punished.
In an interview with bollywoodhungama.com, Nayani said, "Whatever the girl has accused Vikas Bahl is not at all wrong because he also tried his hand on me. I literally told him that 'main tumhe maarungi if you do this again'. So I am sure he did the same with the girl in question as well." She also revealed that the way she reacted to his proposal made Vikas angry and hence, he started behaving rudely with her. Adding further she said, "Next day, when I came on the sets, something went wrong with my hair. I didn't get it as it's not my area of concern. But Vikas blasted me and he behaved very weird with me. Now when I look back, I realized that why this behaviour. Since he did not get a chance on me, he was taking revenge."
"They kept us in a 2-star hotel. When I said that I am not comfortable, Vikas told me that he can share his room with me. Look at his audacity!," Nayani added.  She continued, "We were shooting for the 'London Thumakda' song and in the crew, there was a 21-year-old local Delhi girl who was in the costume department. Vikas flirted even with her and she was very uncomfortable and she later confided to me that why this person is always behind me. Even Kangana Ranaut was witness to this drama and even she was taken aback. She remarked, 'Tu pagal hai kya?'"
The reason why she kept quiet all these years was simply because she didn't know she was the only one. "I did not say anything then. I was quiet at that time as firstly, I was alone. I did not know anyone neither from Phantom nor from the cast. Hence, I remained mum and decided to speak when the time is right. Now I thought that the time is right."
Thanks to Tanushree Dutta, Bollywood is finally naming these offenders recalling horrific experiences of the past. Several Bollywood actors like Sonam Kapoor, Priyanka Chopra, Farhan Akhtar and many more have supported Tanushree Dutta. As for Kangana, Hrithik Roshan has also spoken in support of the actress saying the offenders shouldn't get away with this so easily.