The always 'big from heart' and 'loose with purse-strings' Salman Khan has tried to (unsuccessfully many times) launch the careers of starlets, acting no bar. The new recipient of Bhai's bada dil generosity is his own brother-in-law, Aayush Sharma, the husband of Salman's sister Arpita (wonder why Salman never launched any of the girls in his family in Bollywood). And because he needs a heroine, so even Warina Hussain is launched as the female lead. That's how we have LoveYatri made! LoveYatri Movie Review: Even Garba Feels Boring in Aayush Sharma and Warina Hussain's Insufferable Debut Produced by Salman Khan.
Directed by Abhiraj Minawala, LoveYatri is a romantic 'boy-meets-girls-and-you-know-how-it-ends' entertainer that is set against the backdrop of Garba dance. Aayush Sharma is the Baroda boy Sushrut aka Susu (yes, that's his nickname) who falls for a London-returned girl Michelle (Warina Hussain) while her snobby father (Ronit Roy) throws a spanner in their love story. The story is nothing new, and unfortunately also looks to take many ideas from other popular movies. Like the seven films below -
Kal Ho Naa Ho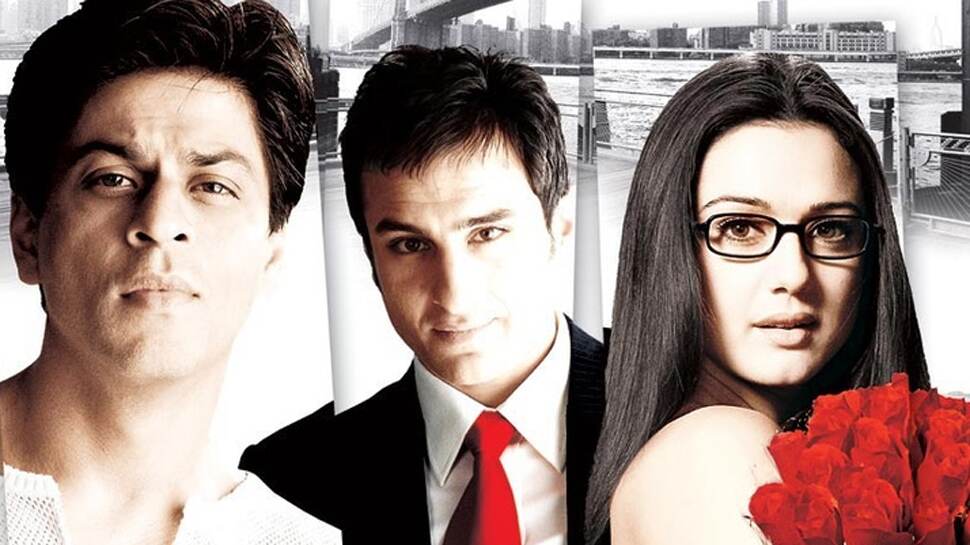 Susu's uncle (Ram Kapoor) is also his love guide and it is his motivations that inspire the lead hero to pursue the girl of his dreams. But the maama's technique of wooing the girl is brazenly inspired from Kal Ho Naa Ho's 6-Din Ladki-In idea, with even scenes similar to that Shah Rukh Khan and Saif Ali Khan movie.
Namastey London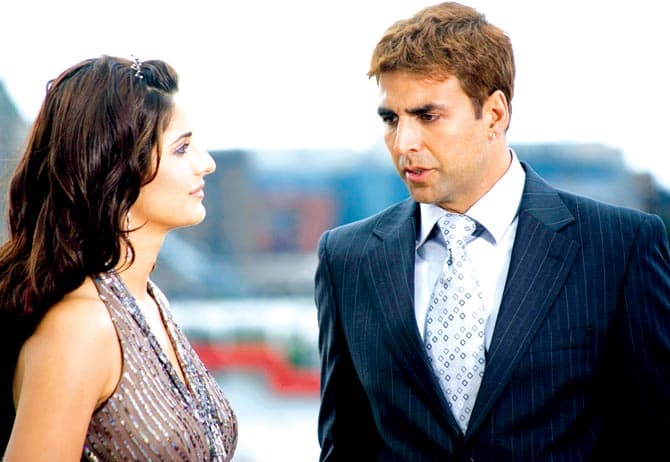 After Susu reaches London to win Michelle back, he meets her 'boyfriend' and then sulks seeing them together, while he does everything to get he back. Something Akshay Kumar in Namastey London would have told him to.
Dhadak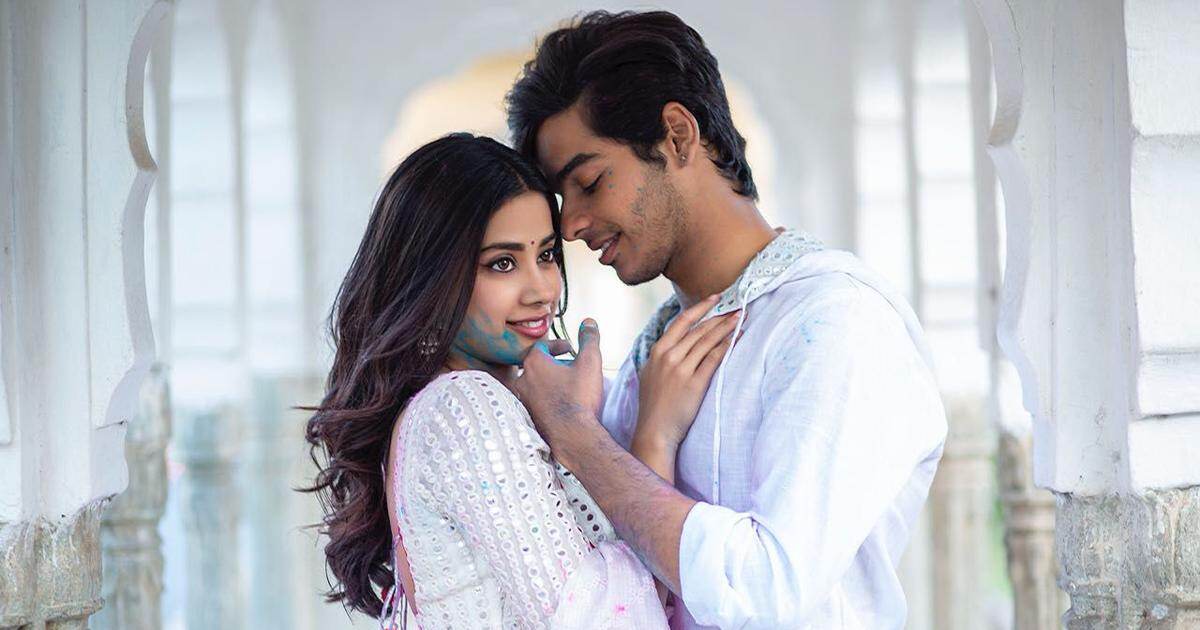 Remember that scene in Dhadak where Ishaan Khatter creeps into Janhvi Kapoor's haveli for a midnight rendezvous? Guess who does that in LoveYatri! Even the scene where Aayush waits for Warina's call for the first time, harks to a similar scene in the Sairat remake.
Rehnaa Hai Terre Dil Mein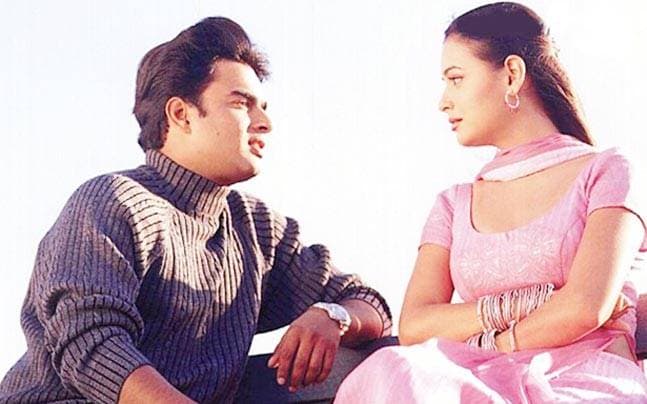 The relationship that Aayush Sharma shares with his jovial, love-advice spouting maama harks us back to those days when R Madhavan has the same kind of vibe with his father, played by Anupam Kher. Even Madhavan's frequent highlighting of Mumbai when courting Dia Mirza parallels to Aayush trying to promote Baroda in LoveYatri.
Jaane Tu Ya Jaane Na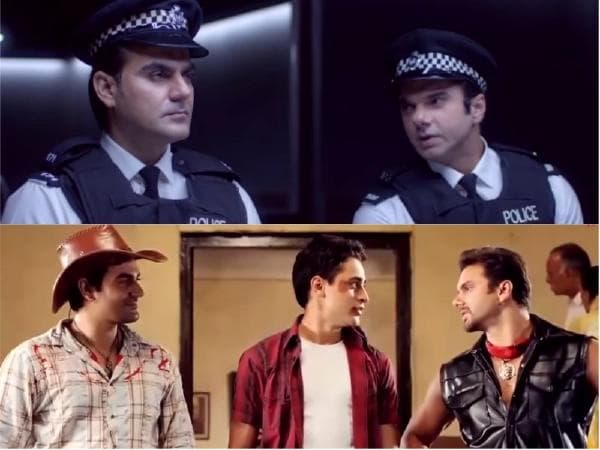 Sohail Khan and Arbaaz Khan do a repeat sort of their Jaane Tu Ya Jaane Na act to help the hero get the girl in the climax. Only this time, they are cops and are annoying rather than endearing.
Aap Mujhe Achche Lagne Lage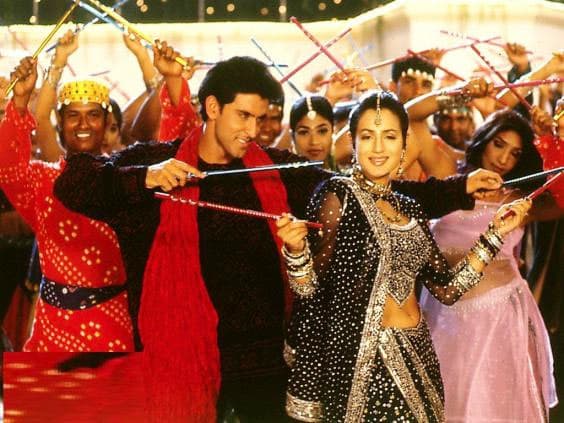 The whole falling in love over the period of Navaratri is an idea borrowed from this Hrithik Roshan-Ameesha Patel film. Only that LoveYatri has no place for violence.
...And Basically Every Hindi Movie With a Disapproving Girl's Father (Who Changes His Mind)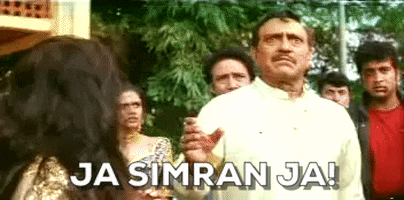 Oh, we are looking at you, Ronit Roy!
Have you seen LoveYatri? Do you agree with our comparisons here? Share your thoughts in the comments section below.