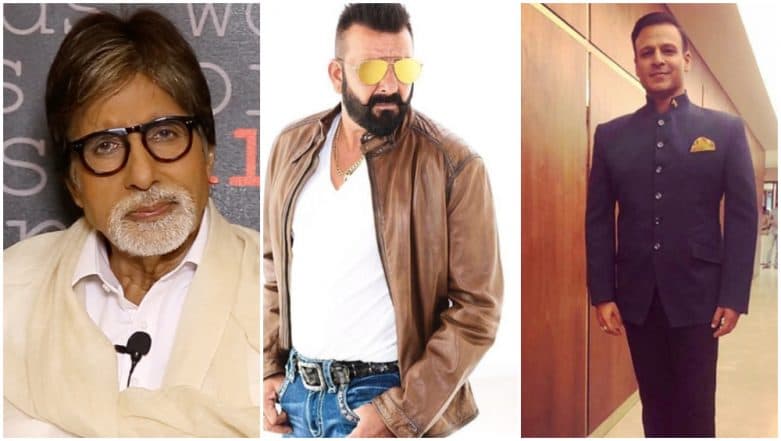 Chief Minister and former Union Defence Minister Manohar Parrikar passed away at the age of 63 on Sunday at his Goa residence. Parrikar has suffered a long fight with pancreatic cancer. Earlier on Saturday, there were reports that Parrikar was very ill and was declared to be in a critical condition yesterday. The Goa CM then breathed his last today (March 17) evening. President Ram Nath Kovind has tweeted about the demise and shared his condolences. Apart from Indian politicians who are mourning his loss, Bollywood celebs too took to social media to post condolence messages on his sad demise. Manohar Parrikar Passes Away: Remembering How the Former Defence Minister Played A Big Part in Vicky Kaushal's Uri: The Surgical Strike.
Celebrities such as Bollywood celebrities such as Madhur Bhandarkar, Lata Mangeshkar, Randeep Hooda, Nimrat Kaur and Sanjay Dutt, Vivek Oberoi have expressed their sadness on social media. Uri The Surgical Strike: PM Narendra Modi, Manohar Parrikar, Arun Jaitley – 5 Politicians Who 'Appear' in Vicky Kaushal's War Film (Spoiler Alert)
Here are tweets of Bollywood celebs mourning the loss of Goa CM:
Amitabh Bachchan:
T 3122 - Manohar Parikar CM Goa, passes away .. a gentleman to the core, simple in demeanour and well respected .. spent few short moments with him .. very dignified .. fought his illness bravely .. prayers and condolences 🙏🙏

— Amitabh Bachchan (@SrBachchan) March 17, 2019
Amitabh Bachchan shares old pictures with Late Manohar Parrikar:
T 3122 - Manohar Parrikar CM of Goa, passes away .. a gentle , soft spoken simple minded person .. respected .. fought his illness with dignity and great spirit .. had on a few occasions spent some time with him .. a soft smile always adorned his face .. sad with the news .. 🙏🙏 pic.twitter.com/vFTCeMMDxf

— Amitabh Bachchan (@SrBachchan) March 17, 2019
Varun Dhawan:
Very sad to hear about the demise of sh Manohar Parrikar ji. I had meet him in goa and he was very kind and encouraging to me. A good man #formerdefenceminister #goachiefminister

— Varun ZAFAR Dhawan (@Varun_dvn) March 17, 2019
Sanjay Dutt:
Sad to hear about the loss of one of our finest leaders, #ManoharParrikar ji. May he rest in peace. My prayers are with the grieving family & friends.

— Sanjay Dutt (@duttsanjay) March 17, 2019
Vivek Oberoi:
A true patriot passes away, RIP #ManoharParrikar ji. A great leader who we will always admire, remember and seek inspiration from. Heartfelt condolences to his family and loved ones.

— Vivek Anand Oberoi (@vivekoberoi) March 17, 2019
Randeep Hooda:
Man of few words,simple,epitome of integrity&efficiency,a straight shooter,defence minister,3 time chief minister of Goa,away from the trappings of a person in power,IITian,well mannered,a true servant of the nation, an example to follow for one and all.. Salute #ManoharParrikar pic.twitter.com/geIG1dA0vz

— Randeep Hooda (@RandeepHooda) March 17, 2019
Madhur Bhandarkar:
Saddened to know about the demise of #ManoharParrikar ji. He will always be remembered for his simplicity and as a common man with strong determination. It's a great loss for the nation.#OmShanti 🙏 pic.twitter.com/pZMgFwIGSq

— Madhur Bhandarkar (@imbhandarkar) March 17, 2019
Nimrat Kaur:
Deepest condolences on the very saddening demise of Manohar Parrikar ji. My prayers and strength to all his loved ones. #RIPManoharParrikar

— Nimrat Kaur (@NimratOfficial) March 17, 2019
Prasoon Joshi:
A man who served till the last breath . A true warrior. Respect .#ManoharParrikar

— Prasoon Joshi (@prasoonjoshi_) March 17, 2019
Siddharth:
#ManoharParrikar lost his battle to cancer but in his last days set a fine example of working against all odds. He will be a tough act to follow. Rest in peace sir.

— Siddharth (@Actor_Siddharth) March 17, 2019
Kamal Haasan:
Party ideologies apart a good and gentle man will always be it. Not even cancer can kill a spirit like @manoharparrikar . Have had the honour of breaking bread with him. As will the Nation, I too will remember him.

— Kamal Haasan (@ikamalhaasan) March 17, 2019
The late Goa CM was recently represented in Vicky Kaushal's film, Uri: The Surgical Strike since during the brave mission carried out by India, Parrikar was the Defense Minister.