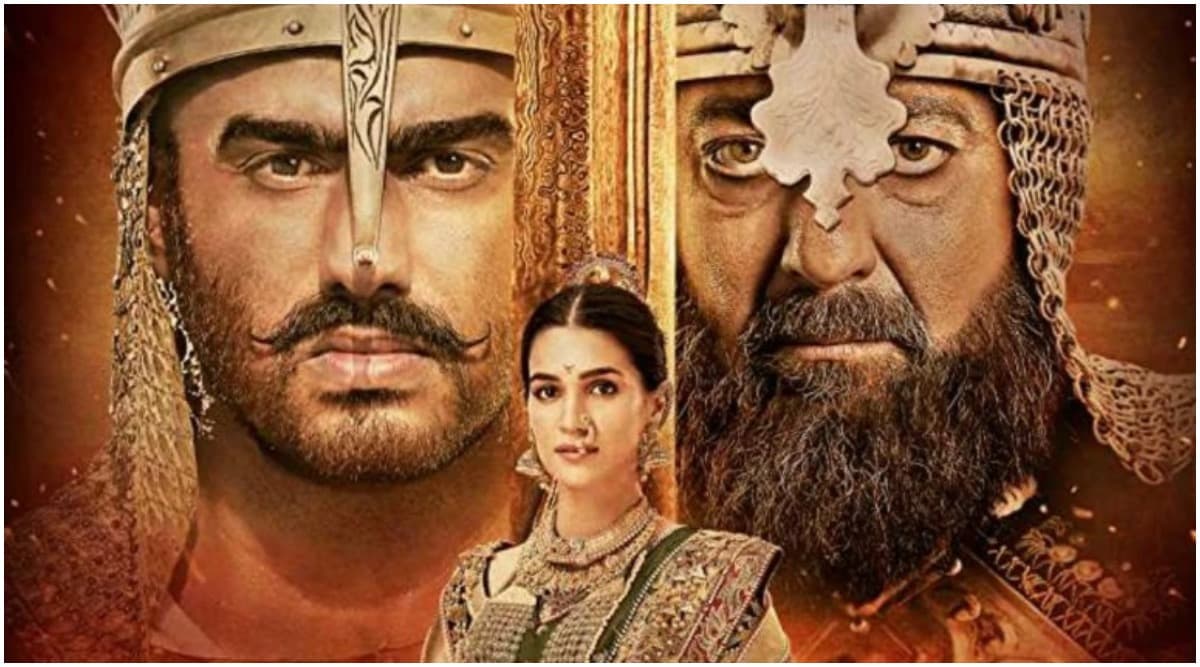 Panipat's below-par performance at the box office during its first weekend is kind of an anomaly. That is, if you look at the trend of how historical period dramas with large scale battle sequences usually work in theatres these days. In 2015, Sanjay Leela Bhansali's Bajirao Mastani managed to beat Shah Rukh Khan and Varun Dhawan's Dilwale to emerge a big winner. Two years later, Bhansali's next film, Padmaavat went on to earn Rs 300 crore, with a little thanks to a certain Karni Sena, and became the highest-grossing movie in the genre. Panipat: Arjun Kapoor's Historical Drama Faces Opposition, Protestors Vandalise a Theatre in Jaipur for the Wrongful Portrayal of Maharaja Surajmal in the Movie.
This year itself, we have Akshay Kumar's Kesari that battled middling reviews to earn more than Rs 150 crore at the box office. So Panipat was expected to do well considering how audiences in India have acquired a taste for large-scale historicals mired with nationalism and Hindu Pride. Reviews really don't matter much, as proved by Kesari again. But it had Akshay Kumar in the lead and the man is going through the purplest patch of his career.
Not so much in the case with Panipat and its leading man, Arjun Kapoor. The movie is directed by Ashutosh Gowariker, who himself is going through a slump in his career, since the success of Jodhaa Akbar in 2008. However, Panipat is a much better movie than any of the movies that Gowariker made after that Hrithik Roshan-Aishwarya Rai-starrer - be it What's Your Raashee?, Khelein Hum Jee Jaan Sey, or Mohenjo Daro. Panipat Movie Review: Arjun Kapoor, Kriti Sanon and Sanjay Dutt's War Drama Is a Powerful Retelling of an Important Chapter in History.
And yet, Panipat, based on the third battle of Panipat fought in 1761 between Marathas and Afghani invaders, is performing poorly at the box office. As per trade analyst, Taran Adarsh, the movie has only earned Rs 17.68 crore in the first three days. Budgeted at about Rs 75 crore, Panipat needs to have done much better than what it has made on its opening weekend, especially since it had received decent reviews and had generously used the Hindu Pride element. And yet, the cold response to the film is baffling. Panipat Box Office Collection Day 3: Arjun Kapoor & Kriti Sanon's Historical Drama Gains Momentum on Weekend, Collects Rs 17.68 Crore So Far.
Or is it? Here are five reasons why Panipat's middling box office performance shouldn't be surprising at all!
#1 Arjun Kapoor
Arjun Kapoor has been going through the leanest phase of his career in 2018 and 2019. This year, his India's Most Wanted was a non-starter and his other film, Sandeep Aur Pinky Faraar, has been put on the backburner with reports that it might release on an OTT platform.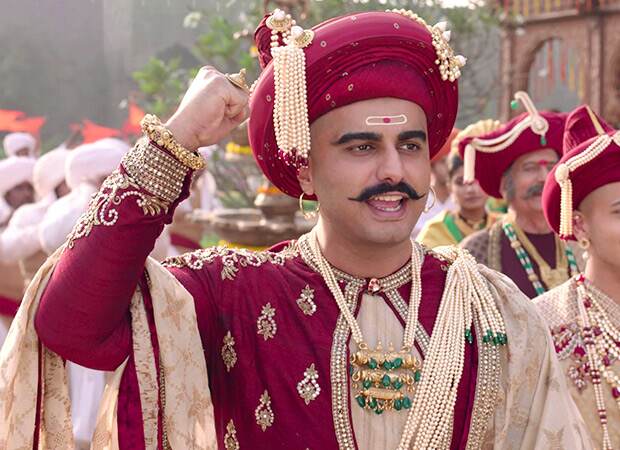 Critics are on his back, accusing Arjun of giving lazy performances and losing the spark that we saw in his initial films like Ishaqzaade, 2 States and Finding Fanny. Lacking that box-office pull that some of his peers, like Ranveer Singh and Varun Dhawan, has, Arjun's star-power doesn't really have in it to give a film like Panipat a big start. At least, for the present. Even in the film, he is the least consistent among the three main leads, the others being Sanjay Dutt and Kriti Sanon.
#2 The Negative Buzz Pre-Release
Thanks to the huge success of Uri: The Surgical Strike, 2019 has proved that you really don't need a huge star to make a film a big hit. It should be marketed really well, and needs a good word-of-mouth campaign. In the case of Uri, the latter part was carried out well by the leaders of the ruling Bhartiya Janta Party, at every opportune moment.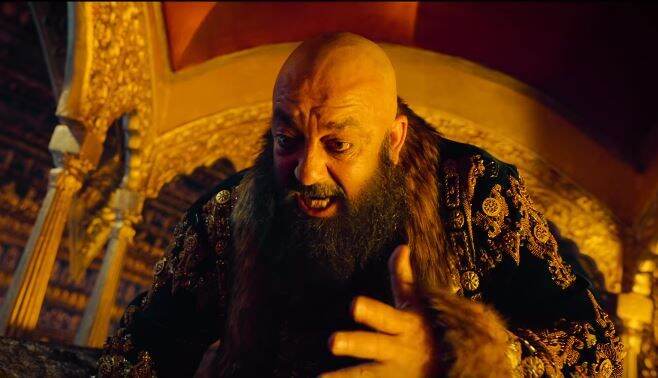 In the case of Panipat, while the trailer got a decent response, it was accused of getting too much influenced by Sanjay Leela Bhansali's films. Social media was also not very kind to the casting of Arjun Kapoor in the lead. So Panipat didn't really get the kind of impetus that it needed to get a big start at the box office.
#3 No Crowd-Pulling Songs
Say what you want about the bad remixes of some of our favourite songs - a practice that is trending in Bollywood - it helps push the film at the box office. You may want to disagree on this, but remixes like "Aankh Maarey" or "Coca Cola Tu" had helped boost the box office success of Simmba and Luka Chuppi respectively.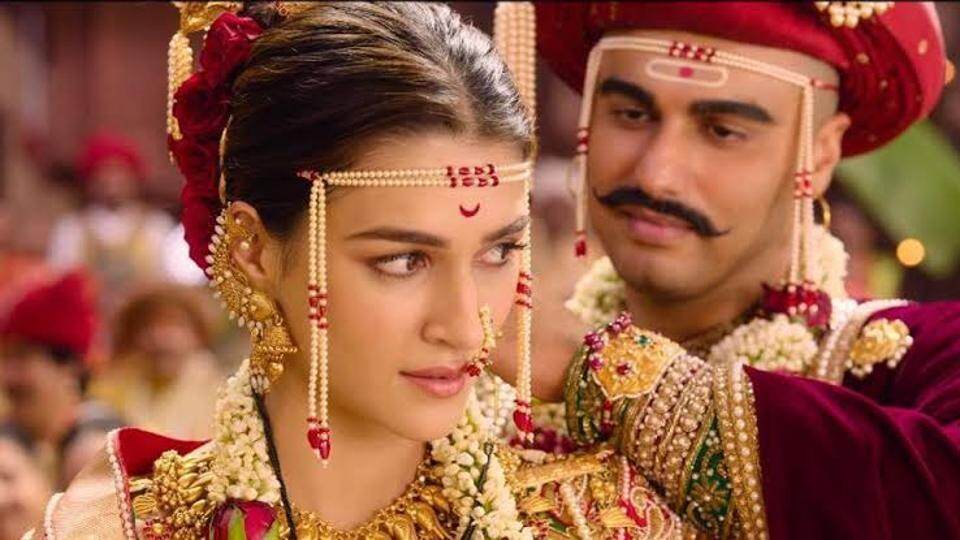 Since, Panipat is a period drama, you really can't expect the film to have a remix, can you? So this was the opportunity for the film to churn good original music and get the attention of the audience-goers, especially when your film needs more attractive features. Ajay-Atul, who had replaced AR Rahman, Gowariker's usual collaborator, has provided a decent score for Panipat with the right Marathi flavour. However, the soundtrack hasn't appealed itself to set the musical charts on fire, like Gowariker's more noted films like Lagaan, Swades and Jodhaa Akbar.
#4 Pati Patni Aur Woh
At the box office, Panipat had clashed with Pati Patni Aur Woh. In any other cases, this would have looked suicidal for a movie like Pati Patni Aur Woh, since it is a small-budgeted light-hearted film pitted against a giant period drama that lends itself visually.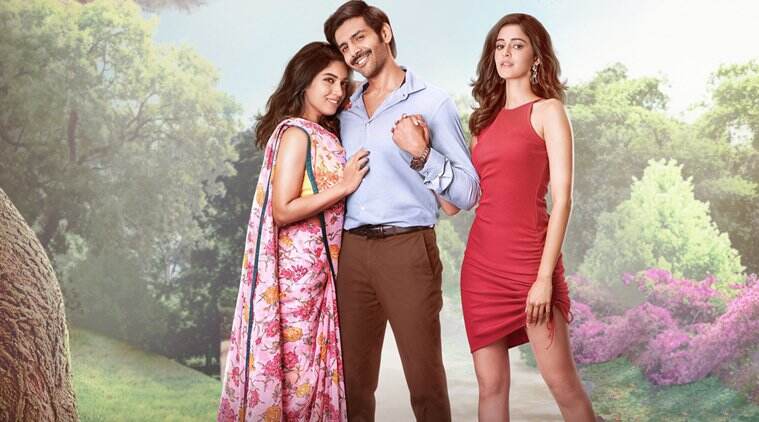 However, here, Kartik Aaryan, the leading man of Pati Patni Aur Woh had the upper hand even before the trailers of both the films came out. He had cemented his box office appeal with the back to back successes of Sonu Ke Titu Ki Sweety and Luka Chuppi - two movies that ignore the critics and enjoyed profits. Like Akshay Kumar, he is in the process of making himself critic-proof. Like Ayushmann, Kartik has also found the appeal of doing comedies based in small towns something to take advantage of. Which is also what the audience prefers these days more. Over the opening weekend, Pati Patni Aur Woh, which got less favourable reviews than Panipat, made about Rs 35 crore at the box office. As you can see, that's double of what the Arjun Kapoor starrer made!
#5 Tanhaji: The Unsung Warrior
This one is a long shot, but it did play its hand in reducing the appeal for Panipat. As the makers of Panipat were doing their best to promote the film, Ajay Devgn dropped the first trailer of Tanhaji: The Unsung Warrior, which got a more favourable response from the fans.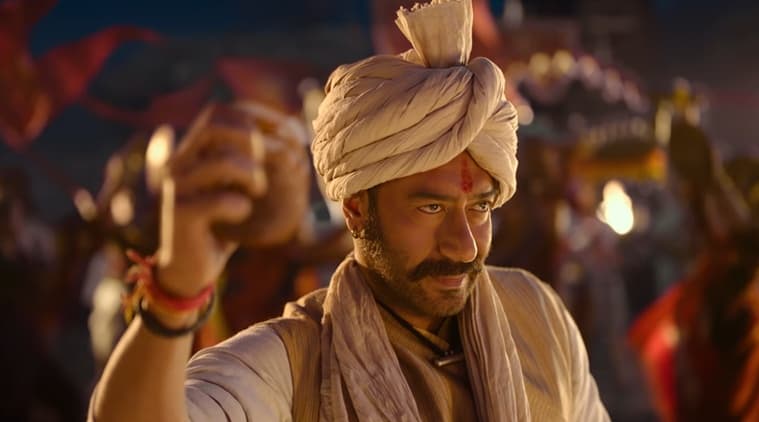 While both Panipat and Tanhaji have a Maratha hero as its lead, the latter has Ajay Devgn playing the hero, an actor who is far bigger box office draw than Arjun. With a more appealing trailer and a bigger star headlining the movie, Tanhaji became the 'Maratha' movie that the audience wanted to see, while they preferred Pati Patni Aur Woh over Panipat.
In the days ahead, we really expect Panipat to pick up the collections. Especially since the movie is making a lot of noise for hurting the sentiments of the Jats for its allegedly wrongful portrayal of Suraj Mal, a Jat king who was shown backing out of his support for Pesha Sadashiv Rao Bhao during the battle.