Rekha, one of Bollywood's eternal divas, turns an year older on October 10. On behalf of the entire LatestLY desk, we wish this legendary actress and a wonderful performer Many Many Happy Returns of the Day. We also wish that someone would really write a wonderful role for Rekha, so that our future cinematic visions of hers aren't restricted to only the flashback scenes of Krrish 4, whenever that happens. Nora Fatehi Recreates Rekha's Iconic Number 'Pyaar Do Pyaar Lo' in Sidharth Malhotra's Marjaavaan; Song to Release on October 10 (Watch Teaser).
The Millenials might have not seen Rekha's best performances, beyond the Krrish franchise, which is a travesty. For the new century could only offer her some very forgettable movies like Mujhe Meri Biwi Se Bachaao, Bachke Rehna
Re Baba, Super Nani et al. There were a couple of gems in between like Lajja, Bhoot and Koi Mil Gaya..., but the National award-winning actress deserves better than that! We do hope that in the upcoming historical drama, Panipat, we could see Rekha in a role that she deserves to be in.
Going back to some of her finest work, you have to go back a couple of decades for that. In this special feature, we look at seven incredible performances of Rekha, that range from masterpieces to cheesy fun, that we would gladly recommend to any non-Bollywood fan. You can beg to differ with us in the comments section below.
Umrao Jaan
Rekha's most graceful performance in this Muzaffar Ali film had earned her a National Award for the Best Actress. A period piece, Umrao Jaan has some evergreen songs, and an excellent ensemble cast, with Rekha standing tall among them.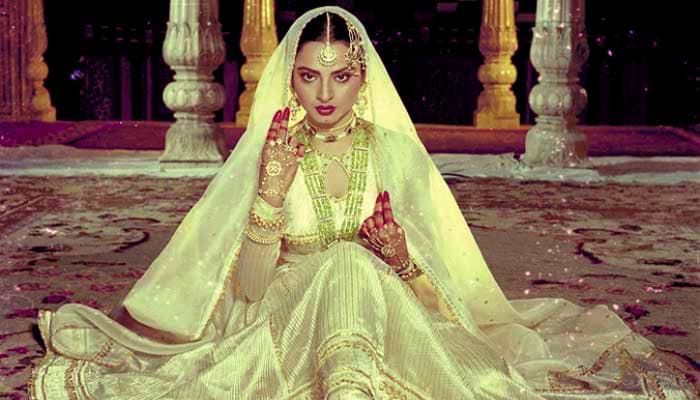 Years later, JP Dutta attempted to remake the film with Aishwarya Rai Bachchan stepping into Rekha's shoes. The result was an unmitigated disaster, that gives us an unforgettable lesson - never mess with the classics!
Khubsoorat
This Hrishikesh Mukherjee classic is one of the most heartwarming movies made in Bollywood. Rekha plays a rebellious young girl adding spice to a dour family where her sister got married in. Her sprightly performance is what makes this film so eminently re-watchable.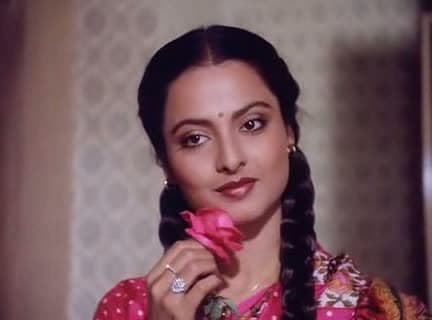 A few decades later, Sonam Kapoor tried to channel her Rekha spirit in a similarly titled 2014 film, that was loosely inspired by it. But is anyone crowing about that Khoobsoorat, except for certain female fans wishing Fawad Khan returns to Bollywood soon?
Silsila
The most controversial love triangle of the '80s, considering the real-life parallels of the actors involved. But let's ignore the Amitabh-Jaya-Rekha saga for a moment, and talk about how fantastic Rekha was in this movie.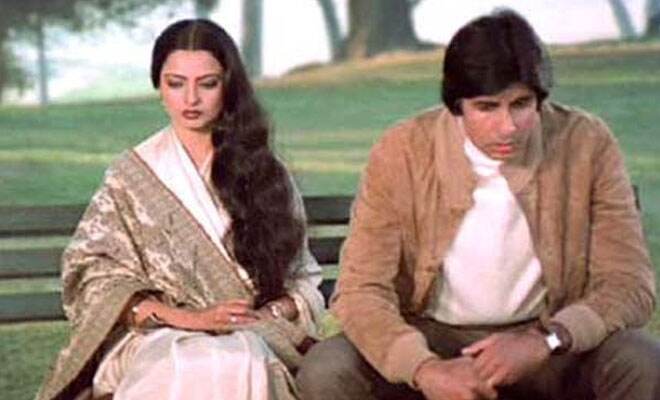 As the 'other' woman in this Yash Chopra film (while Amitabh being the 'other' man in her marriage), Rekha brings a lot of class in what could have been a pretty unlikable character. Rather letting her expressions do her job, and so beautiful ones at that, Rekha easily overshadows everyone in the film with a fine act.
Utsav
Disagree with me all you want, but I will put my foot down with this argument - Utsav has Rekha at her most sensuous. This bold classic, directed by the late Girish Karnad, has Rekha play Vasantsena, a courtesan from the 5th Century BC.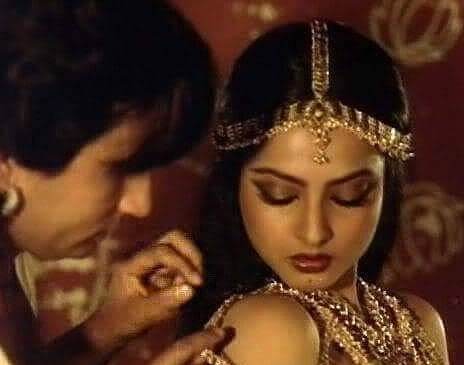 Not only did the actress look seductively beautiful in the film, but she also delivered a restrained yet powerhouse act, making Utsav a must-watch for art-house aficionados.
Khoon Bhari Maang
Rakesh Roshan (who also played Rekha's mortally unlucky husband in the movie) directs this revenge thriller that encapsulated everything awesomely cheesy about the '80s.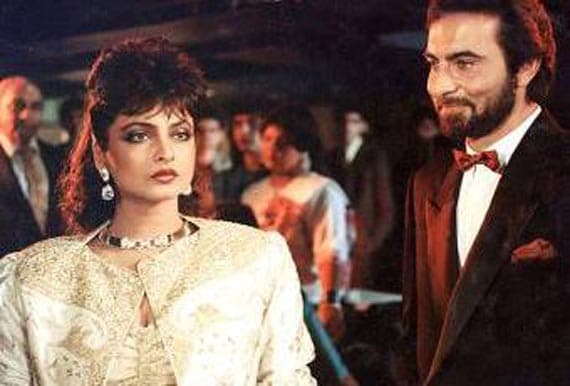 Rekha, playing the central character once again, easily sells both the aspects of her character - the naive, gullible maternal figure and the crafty, vengeful dynamo.
Khiladiyon Ke Khiladi
Khiladiyon Ke Khiladi may not be a movie that I personally want to recommend to anyone. If it was not for the desire to see WWE star The Undertaker make a fool of himself, and his millions of fans back then. Or Rekha's scenery-chewing performance as the main antagonist, Madam Maya, being the most entertaining bit of the film.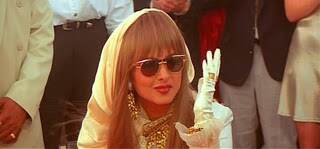 Still remembered for her cringe-worthy romp in the mud with Akshay Kumar in the song "In The Night No Control", Rekha had won the Filmfare Best Supporting Actress Award for this film.
Lajja
It's a travesty that this Rajkumar Santoshi film never clicked the box office. Yes, the film had some over-drawn melodramatic turns and the first act is plain bad. But come on, worse films have worked at the box office, haven't they?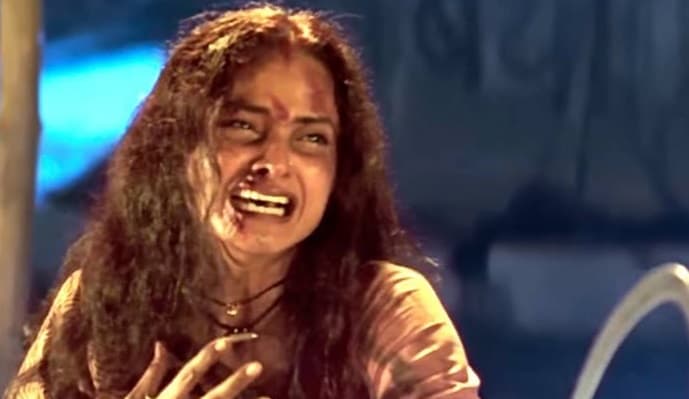 Lajja is a heartbreaking social commentary on the state of women in the country, with the multi-starrer cast giving excellent performance. Especially Manisha Koirala, Madhuri Dixit and Rekha. Rekha's arc is the most tragic, paralleling a disgusting real-life event where a lower-caste woman was gang-raped and killed by higher-caste overlords.
(The above story first appeared on LatestLY on Oct 10, 2019 08:05 AM IST. For more news and updates on politics, world, sports, entertainment and lifestyle, log on to our website latestly.com).