Social media is a wonderful medium if you exchange the right ideas on them. But it is also a haven for people to abuse and insult other from their safe virtual dens. We have read the man times the celebs get shamed and insulted by people who claim to be their fans over their body, dresses, behaviour and even political ideologies. In Bollywood, actresses like Sonam Kapoor, Swara Bhasker, Richa Chadha, Anushka Sharma have often found themselves at the receiving end of these trolls. Aghast Sonam Kapoor Disturbed By The Extinction Of The Blue Bird From Rio Movie!
Recently, Sonam Kapoor shared a funny picture of hers on her Insta account, where it feels like she is flipping the bird (showing the middle finger). However, the trolls on her account have found something more derogatory to say on her physical appearance. Many are writing on her Insta timeline saying that she has 'grown' physically in terms of her breast size! Some of them even congratulated her husband Anand Ahuja for that. What a shame! Sonam Kapoor Ahuja Wears 80s Movie Poster-Printed Outfits To Inspire The Stylist In You: Watch Video!
Check out Sonam Kapoor's Insta post -
View this post on Instagram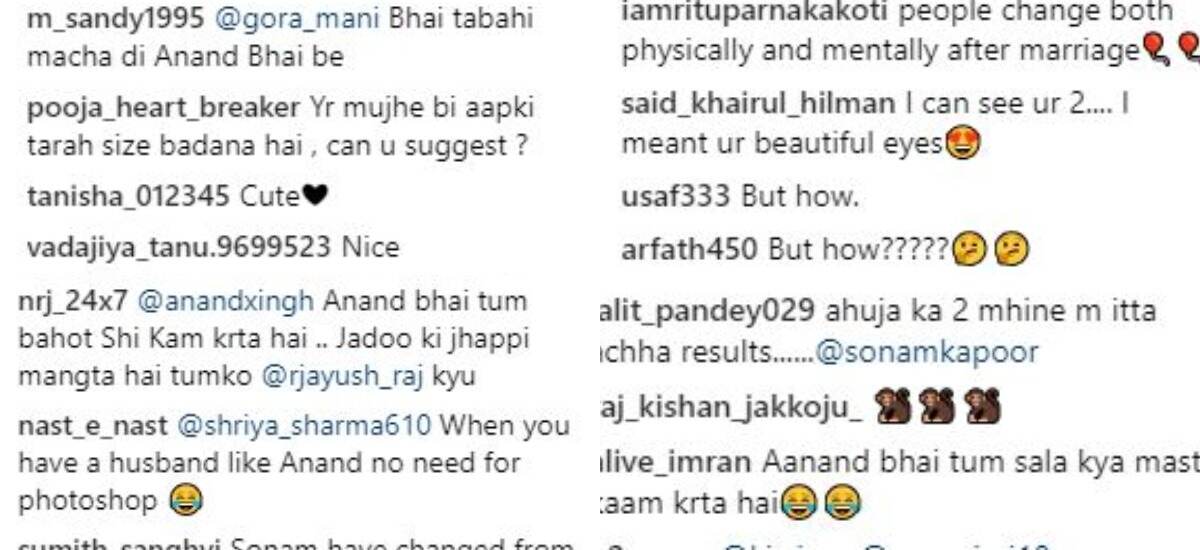 For us, if Sonam Kapoor has to reply to these trolls, then her hand gesture is the perfect response for the same.