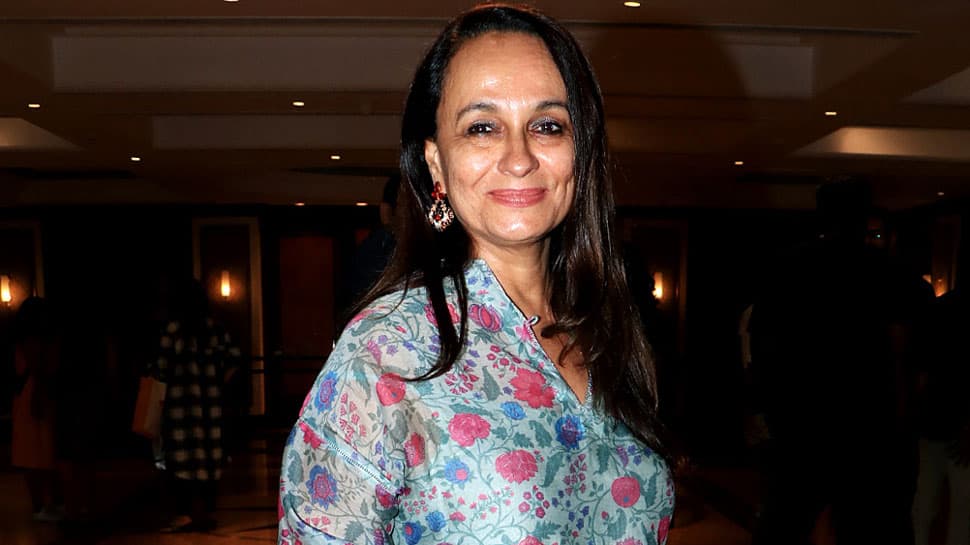 The name Soni Razdan is now synonymous to Alia Bhatt. Earlier, she was known as Mahesh Bhatt's wife. But this lady is more than that. Her body of work is not only impressive but inspiring as well. Born to German mother and Kashmiri father in UK, Razdan is a trained professional. But she believed that she marketed herself wrong. She had said once, "I probably marketed myself all wrong. I had exotic looks; I should have done those glamorous roles that exuded 'oomph.' But in my head, I was always an actress first." Shabana Azmi Shares a Still from Mandi and Says, 'Alia Bhatt Looks Exactly Like Her Mother Soni Razdan'! We Totally Agree
Well, that doesn't take away the talent of this actress who in minor roles made quite an impression during her hey days. To honour her craft on her birthday, we list five movies of the actress you must watch today to know what a fantastic performer Soni Razdan is.
36 Chowringhee Lane (1981)
She may have had a supporting role in this film but it was her first. An Aparna Sen directed film had Razdan playing the niece of a loner older woman called Victoria Stoneham. Her character was spunky and very clear about her goals in life. A 26 year old projecting herself so strongly in a film was such a refreshing change. Since then she caught everyone's eyes!
Mandi (1983)
Making a mark in a film laced with some of the best actors in the history of Indian Cinema isn't a mean task. Soni Razdan excelled there too. It's a film on women in brothels and the affect of socio-political issues on them. She had so much spark that it would leave you impressed. This is a must watch!
Saaransh ( 1984)
This Mahesh Bhatt film will remain everyone's favourite till eternity. The fight of an elderly couple after their son is killed on the streets of America was stark, harsh and gut-wrenching. Soni Razdan played the tenant who gives their life a new meaning. Her confident portrayal of Sujata who is pregnant and wants her boyfriend to break the news to his politician father, was fantastic. You will actually feel the pain she is going through apart from the couple.
Daddy (1989)
It was Pooja Bhatt's debut film and was essentially a story of the father-daughter bond. Soni Razdan played Pooja's mother in the film who dies. Even in a small role, Razdan shined. She played the helpless mother of a girl who wants her boyfriend to give the kid his name but he can't till he gets a divorce. The struggle takes her life.
Yours Truly (2018)
Razdan has done plenty of other movies but very little of them gave her talent the equal space to breathe as did Yours Truly so many years later. It brings life a full circle for her because she started her career where she played a niece to a lonely elderly woman and here she was the elderly woman. She goes from being a loner woman without caring anything around her to being this very compassionate woman in love with a man she never saw or met. The graph is unbelievably satisfying to watch.