Taimur Ali Khan and his expressions have taken over the internet again and we are not even surprised. Media and the fans are literally witnessing him growing older every day through pics and videos. We almost know baby Nawab's every move right from the day of his birth. We have unknowingly been a part of his participation in festive events, parties and even his outings! With so much of involvement, how can his 'first words' go unnoticed. And here they are! Taimur has learnt to say 'bye' to the paparazzi along with a wave and social media users cannot get enough of it.
His first walk to his first wave, all made headlines. Now as he says 'bye' to the papz, it is going viral on social media too! The recent one where the toddler in blue was walking along with his nanny, responded to shutterbugs happily. As usual, his curious expressions and cute voice had to make their way through everyone's Instagram and Twitter feeds!
Check out pictures and video here
Hey Media!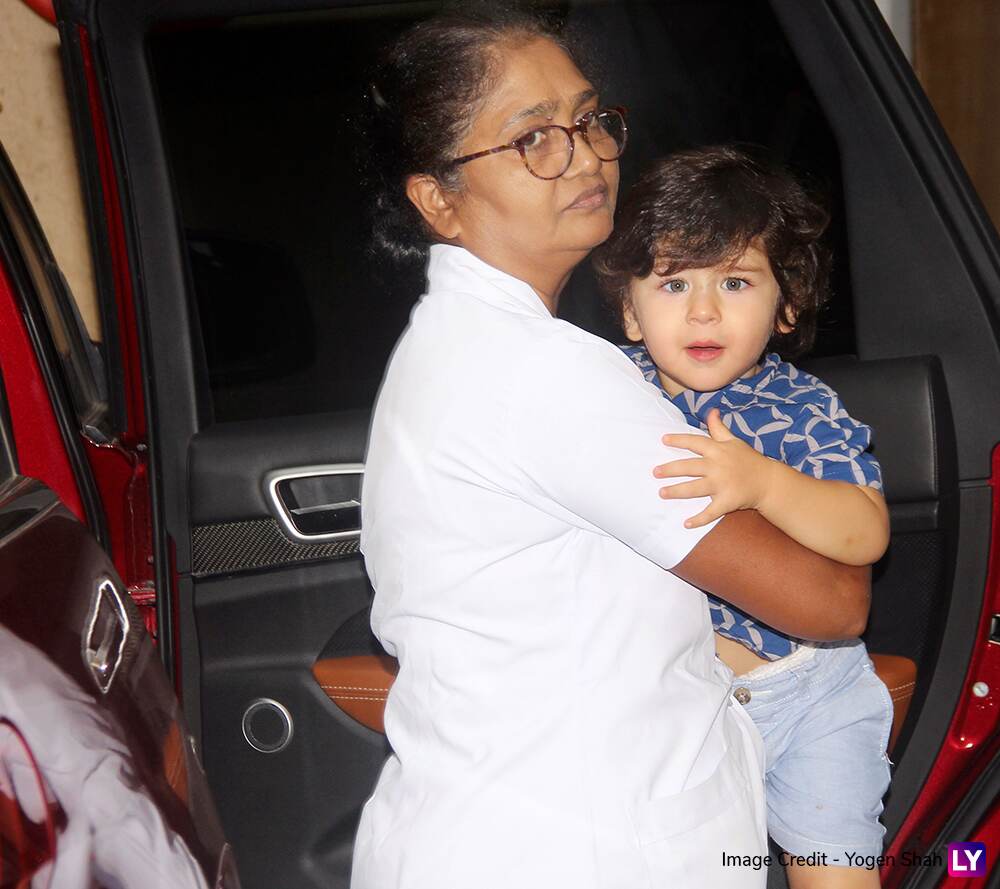 Here I smile, please click!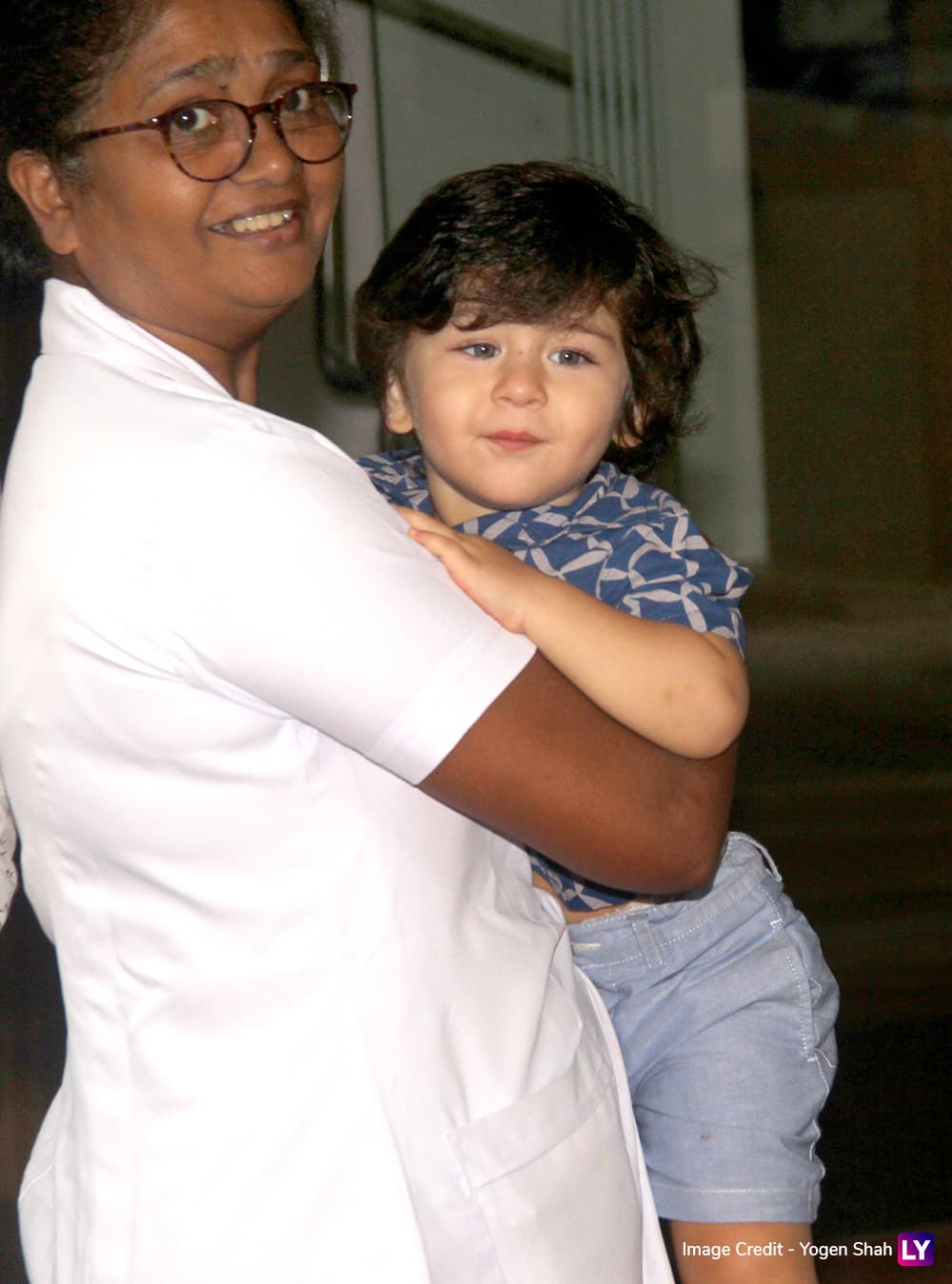 Is this pose fine?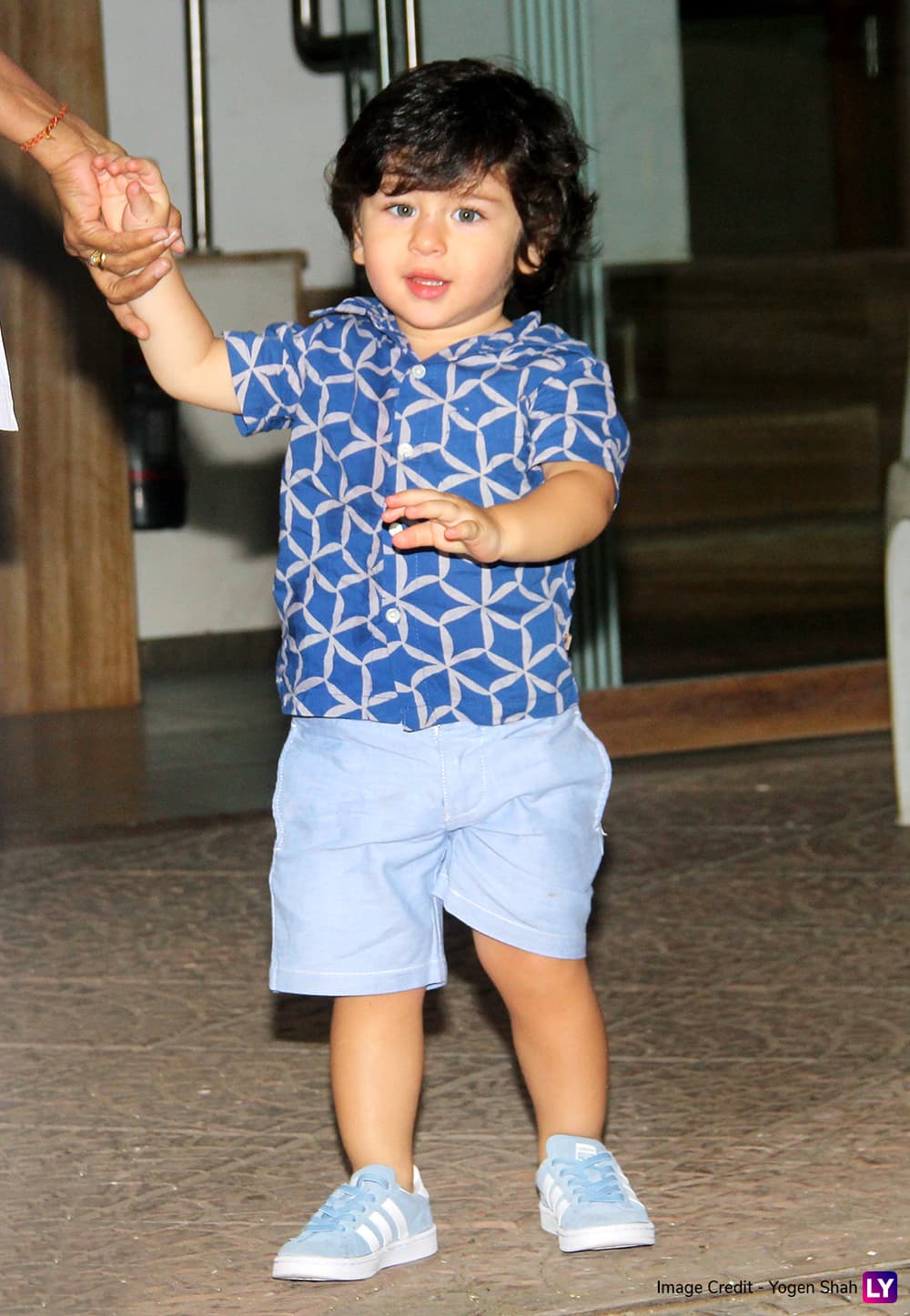 Or this?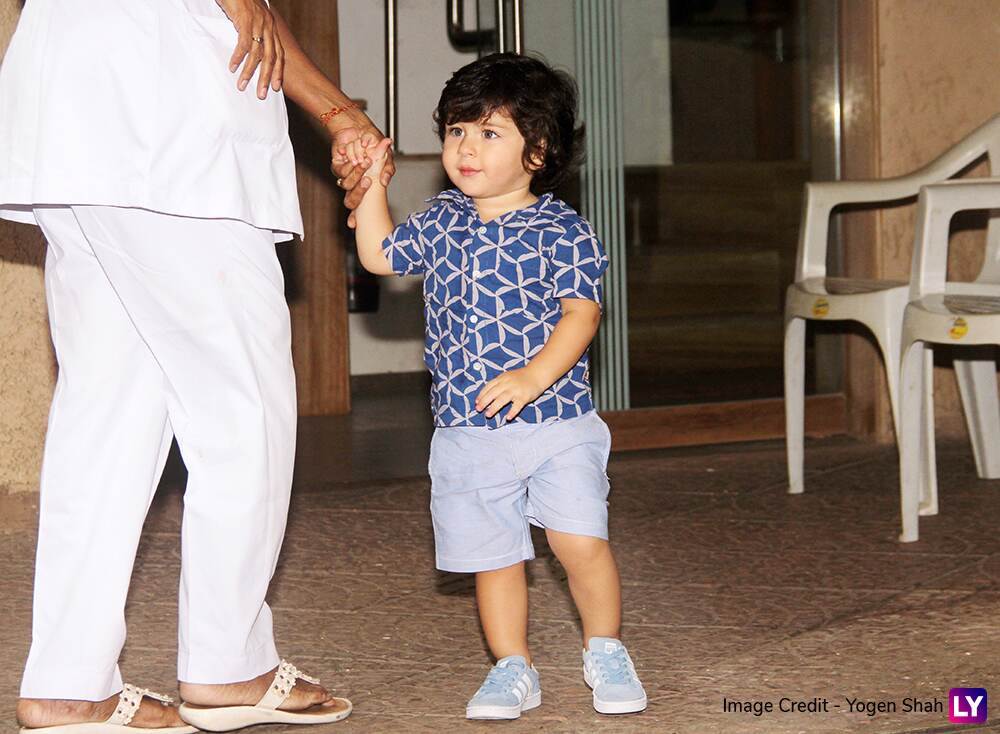 Last one, please...!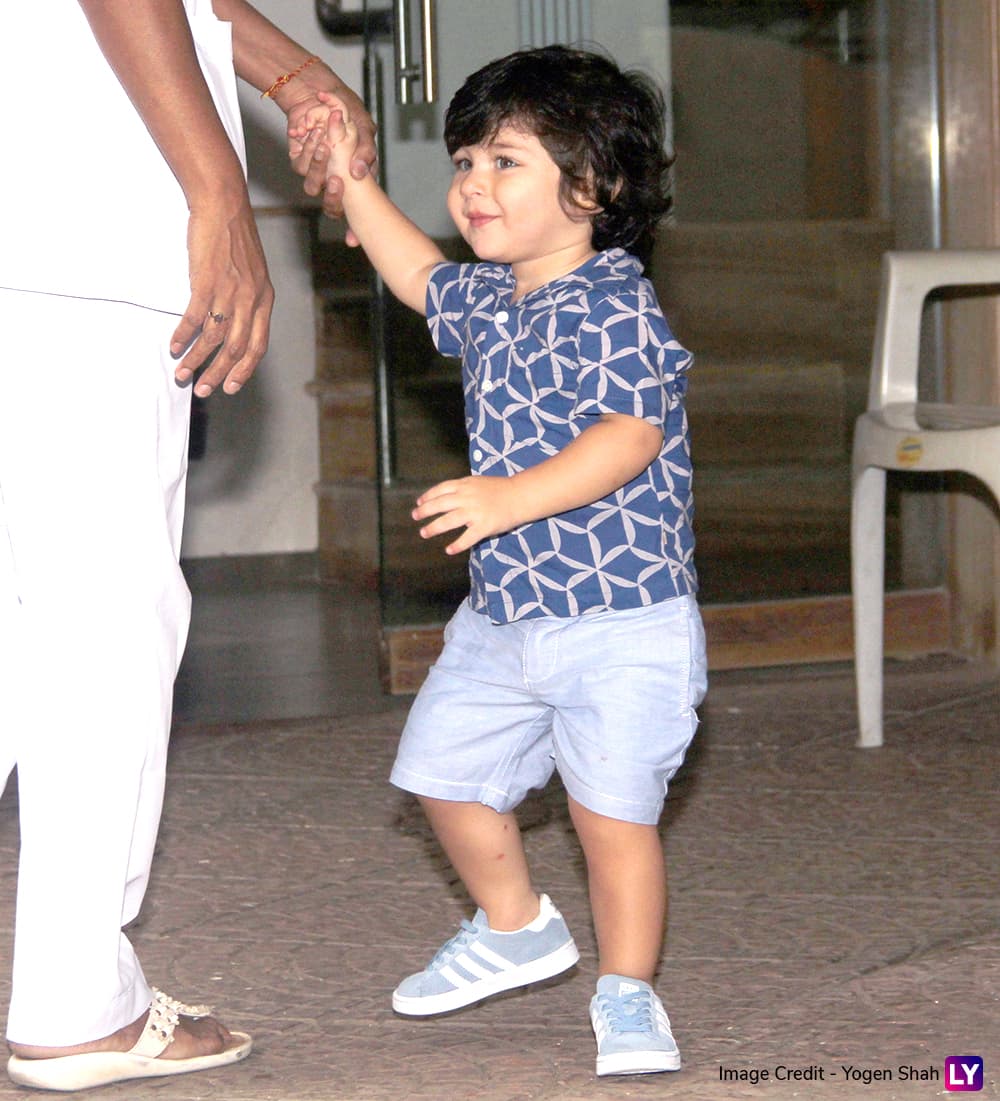 Ok, Byeeee!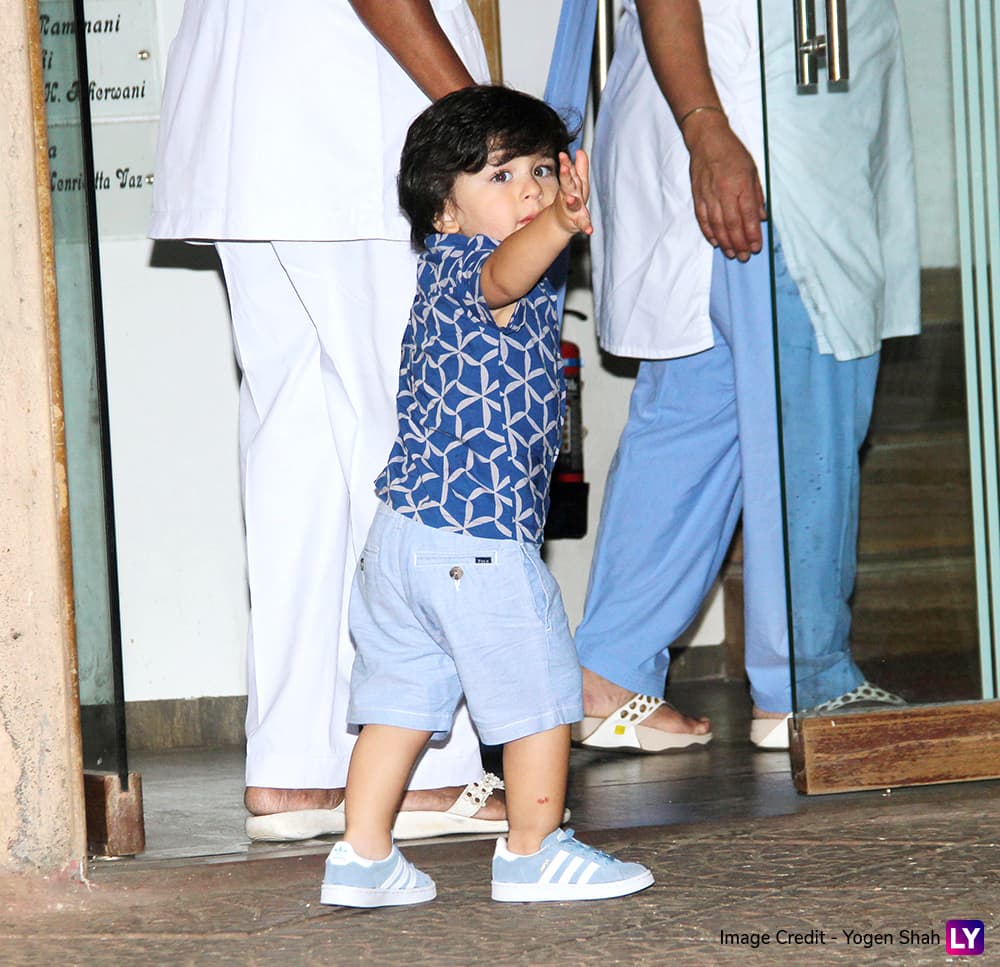 Video
Meanwhile, what everyone, including his parents Kareena Kapoor Khan and Saif Ali Khan, are concerned about, is this media attention. How much ever, everybody loves to see him giggle and wave, the constant spotlight on a almost-two-year old baby is alarming. In a recent interview, Saif spoke on this subject. He said that it is his and Bebo's responsibility to make keep him down to earth and give a normal childhood amid this starry attention. With this kind of popularity and media attention, we wonder how are they going to keep a balance!