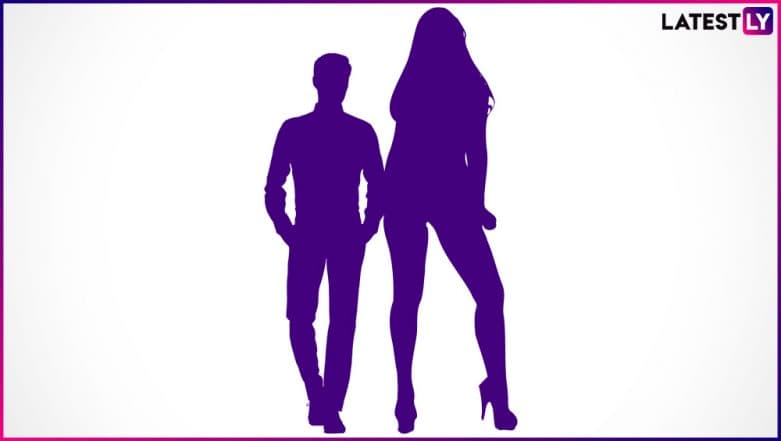 As if the 'long and short' of this equation was not enough to make people giggle, this firangi import and the failed director jodi is drawing endless laughs from those who are bitching about them for the apparent desperation on display. Apart from being a part of a reality show, the lady has not done anything that will make her notice as yet. The young director in question too has not delivered anything worthwhile as of now in spite of being from a massive stable. In fact, his last outing was a huge dud that played a major role in the death of the career of a 'chocolate boy'!
The 'shorty' filmmaker is desperate to make his next work well at the box office and he is likely to mint money given the much talked-about starcast. Sensing a forthcoming commercial success and given the proximity of the filmmaker to the 'influential and talkative' head, this imported leggy lasso is forging the much-needed friendship. Those in the know maintain that after divorcing her hubby, the modelesque lady (don't even bother to call her an actor) is leaving no stone unturned to do everything that can get her featured on page 3 or in an item number or two! This 'Rising Star' Breaks Paparazzi's Camera And Ultimately Pays For Damages!
At a recent event, the gal was seen cosying up to the 'tiny' director, never for a moment leaving his side. "She literally moved wherever he went. She smoked with him, made a drink for him by wearing the hat of a bartender and refused to acknowledge anybody around her. Perhaps she is hoping against hope to bag an item song or get featured as a 'student' in the lad's next movie," informed the eye witness. This Dusky Bollywood Actress Acts Pricey! Has Success Gone Straight To Her 'Intelligent' Head?
Bollywood is so funny a place that people can go to any length to stay in the limelight. The aforementioned director must be scratching his head as how to place the famme fatale in his production, given the limitations this chick has with her porcelain beauty as indeed with her strange accent. It clearly ain't happening! But the air is charged with desperation and the babe might land a tiny presence in this dude's film, who knows!