There is no doubt that 90% of films that Bollywood has produced in the past are narrow-minded and misogynistic. Even some of the biggest hits like Sholay, Dilwale Dulhania Le Jayenge, Kuch Kuch Hota Hai, Dabangg etc have been not exactly been compliant in making its female characters be strong and independent. It is not that Bollywood has never made movies with strong female characters before. At the top of our minds, we have films like Arth, Mirch Masala, Utsav, Mrityudand et al with some very strongly written female characters. But mostly, just like the audiences them, most of the movies made in the past have been very male-dominated and not exactly women-empowering. Women's Day 2019 Quotes: 11 Inspiring Lines from Powerful Women Who Run the World!
But things are changing now. The film-makers in Bollywood have woke up to the idea that we are in the 21st Century and we need female characters who deserve equal standing as their male counterparts, and not be confined to being a damsel-in-distress or a nagging housewife or a head-strong vamp. In recent times we have had some very good and entertaining films made in the mainstream with leading ladies having author-backed roles. Neerja, Manmarziyan, Mulk, Piku, Veere Di Wedding, Raazi are some of the fine examples we could think of.
However, has Bollywood truly changed for good when it comes to portraying female characters and giving the leading ladies something meaty to do? Not exactly. There is a definitive change, but many of our films, some of them, big ones at that, still can't figure out how to make female characters work. What's more irksome is that some of these films have top leading actresses in the cast. In this special feature, we look at 10 such biggies in the past one year (2018-19) that score low when it comes to women characters.
Total Dhamaal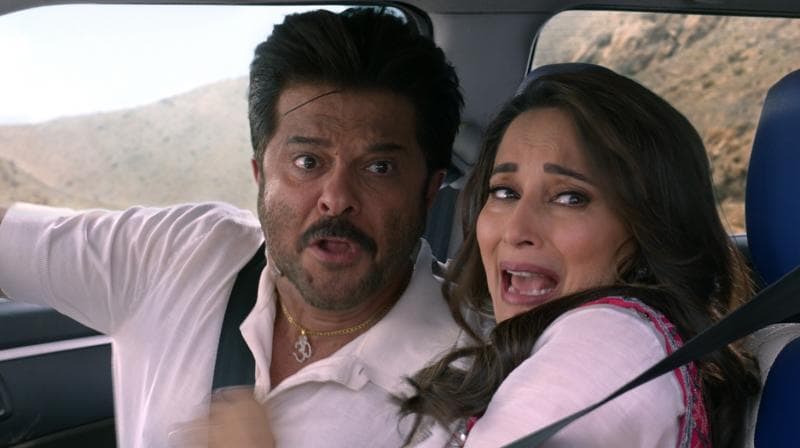 In this testosterone-driven Indra Kumar comedy, there are only two women in the cast, which makes us wonder if the directors feel actresses can't do comedy well. Anyway, among the two, Madhuri Dixit had a bigger role, but she (along with Anil Kapoor) is given the least interesting portions to impress. As for the other female lead, Esha Gupta has a glorified cameo that is mostly there to make sure Ajay Devgn doesn't remain heroine-less by the end. Total Dhamaal Movie Review: Ajay Devgn, Anil Kapoor and Madhuri Dixit's Madcap Treasure Hunt Is a Surprisingly Fun-Filled Ride With a Few Bumps on the Way.
Ek Ladki Ko Dekha Toh Aisa Laga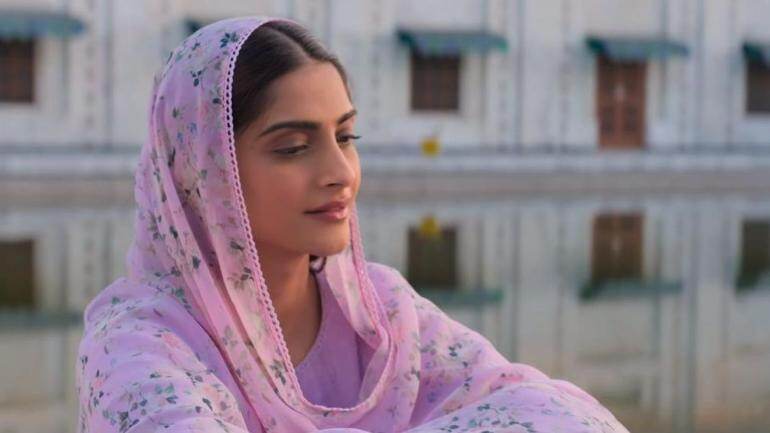 I am sure you will be surprised about this entry here. After all, Ek Ladki Ko Dekha Toh Aisa Laga was one of the gutsiest Bollywood films to come out in recent times that depicts same-sex romance. We appreciate ELKDTAL for bringing homosexuality out of the closet and giving many who felt stifled, like Sonams protagonist, a chance to express themselves, But what I didn't like is how the film relies too much on its two male characters to drive the emotional reins around this coming out, while the real protagonist is mostly left sobbing and sniffling. Our heroine finally gets her voice before the climax, but it feels very muted by then, more so because she never gets a handle to rise up. And also because of Sonam Kapoor's stilted performance.
Uri: The Surgical Strike
Bollywood's war movies, be it Border or LOC-Kargil, mostly have the actresses cast in roles of the pining lady back home. Uri - The Surgical Strike at least fares better in this aspect. Both the female leads, Yami Gautam and Kirti Kulhari, get to be a part of the action, even if they are mostly restricted to watching the hero (Vicky Kaushal)'s josh in the sidelines. Yami's one big interrogation scene is highjacked by Vicky, and she is later shoehorned into an unnecessary romantic angle. Kriti gets a moment to shine towards the end, but she was kept at the bay far too long to make any proper impact. If you are making a fictionalised narrative of a real-life event, why not have better roles for the ladies?
Simmba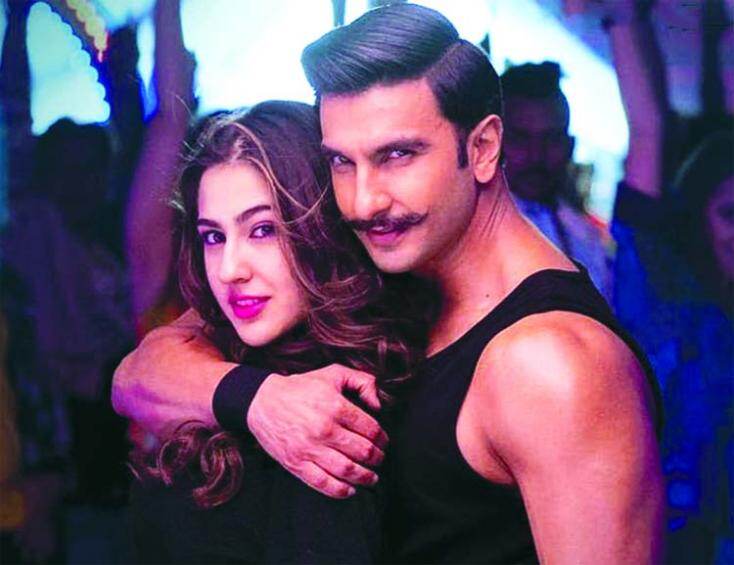 Rohit Shetty is a film-maker who is not exactly known for writing strong female characters. But at least, his Chennai Express, Golmaal 3 and even Dilwale give the leading ladies something very substantial to do. Not in the case of Simmba though, which is an out and out Ranveer Singh film, where the throbbing vein on his neck had more scenes than the poor Sara Ali Khan (reduced to delivering tiffins). It is not just how the movie treats her character as just a love interest. Simmba also trivialises rape, while also resorting to the age-old idea of the society seeing the alpha male as a protector for females.
Thugs of Hindostan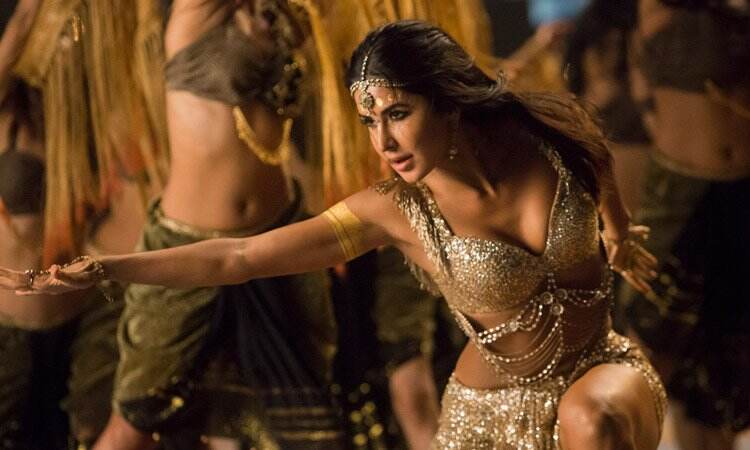 When Thugs of Hindostan is not focussing on Aamir Khan trying to channel Jack Sparrow's spirit, it looks at ways to make its female characters redundant. Katrina Kaif's role feels more like a glorified cameo, and there too, all she has to do is shake her hips and do acrobatic dance movements. Fatima Sana Shaikh fares much, much better in comparison because her character is the crux of the plot. And yet, it takes almost one hour for the movie to even give her a dialogue, by which Aamir Khan has already jabbered enough to bore our socks off!
Batti Gul Meter Chalu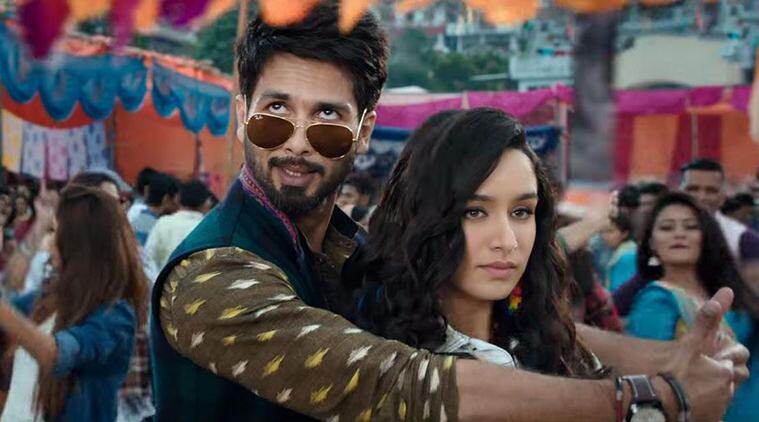 As a performer, Shraddha Kapoor is surprisingly good in this social entertainer. Her character, however, just serves to be a driving wedge between two friends. As for the other lady, Yami Gautam, her character mostly remains at the receiving end of Shahid Kapoor's sexist jibes that too in court and end up dating the same man.
Gold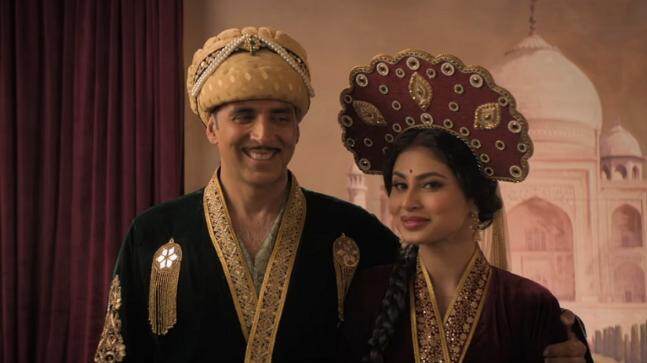 Going by its real-life setting, Gold doesn't really have a place for Mouni Roy to stand out in her Bollywood debut. And it doesn't help matters, when she is confined to playing a nagging wife. Like Uri, if you are making the whole film about a fictional hero, why not give the fictional heroine more to do?
Sanju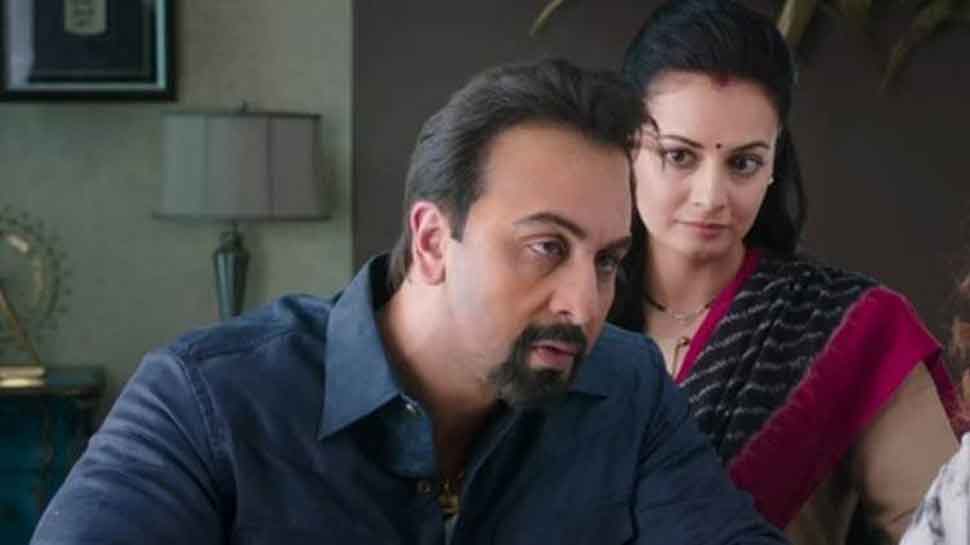 When you have a movie about trying to cleanse the bad boy of Bollywood, whose sleeping around with more than 300 women is made off as a gag, what hopes do you have? At least, Manisha Koirala's Nargis Dutt and Sonam's Ruby have something to do. Dia Mirza's supporting wife gets more of a silent, smiling treatment, while Anushka Sharma's wig gets more attention than her character. Sanju gets even worse points for how it ignores Sanjay Dutt's first and second wives, and even his first daughter, to maintain an image of being a victim of circumstances.
Baaghi 2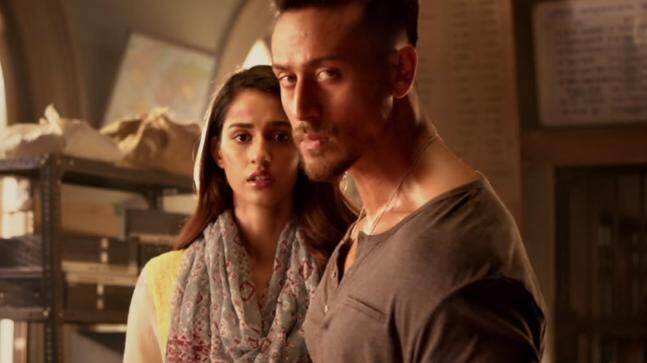 Disha Patani's character has a very important role to do. She is the reason why Tiger Shroff's military officer leaves tying up stone-pelters on jeeps in Kashmir and return to be a saviour in her life. And then she dies. And it is just the interval point. Considering how bad her performance was, we don't mind her character's early demise at all!
Sonu Ke Titu Ki Sweety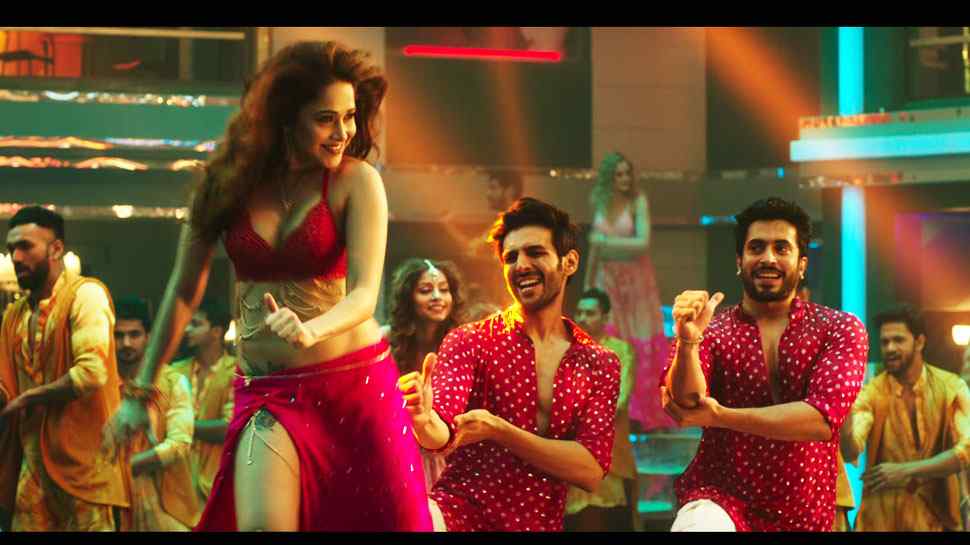 Made by the director known for his female-bashing Pyaar Ka Puhnchanama series, Sonu Ke Titu Ki Sweety relies too much on misogynism to appeal to the frontbenchers. Its female lead is shown as being a honeypot, which is seen a bigger sin, than the male lead acting like a selfish jerk. The movie made more than Rs 100 crore at the box office, and director Luv Ranjan has roped in Ajay Devgn and Ranbir Kapoor for his next. So yeah, misogyny rocks! Sadly!