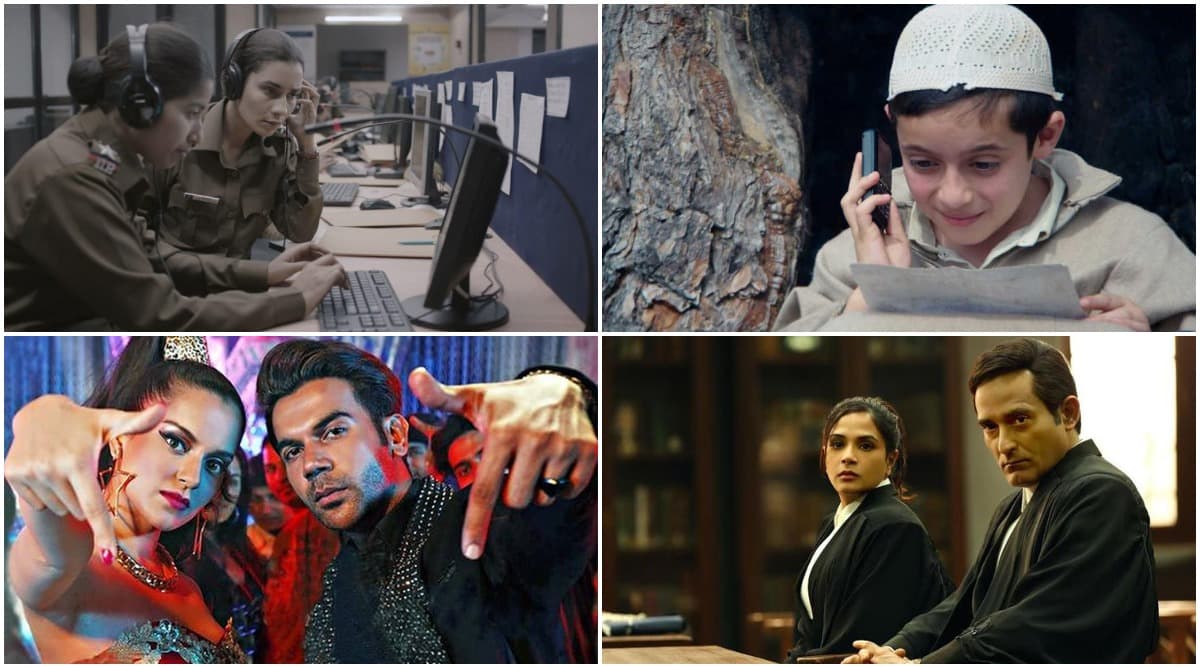 When you look back at the year 2019 that would soon close a decade, you would realise that the year encapsulates everything good and bad about the decade when it comes to Bollywood. 2019 continued to trend of proving 'Content is King' with the successes of Gully Boy and Article 15. It also didn't restrict having the highest-grossing business to the likes of the Khans who once had exclusivity over it, as proven with War and Kabir Singh. Year Ender 2019: From Alia Bhatt to Ajay Devgn - Here's a List of Bollywood Celebs Who Will Play Key Roles in Upcoming South Movies.
At the same time, we have releases of allegedly political propaganda films in theatres, some of which even worked at the box office, We also had movies with a nationalist fervour with an underlying proclivity towards the saffron pride, looking at you, Kesari and Panipat. And then we have also see mindless entertainers with a short shelf life work at the box office, like Marjaavan, Housefull 4, Luke Chippi, Dream Girl, Pati Patni Aur Woh et al.
And then, as usual, we have some films that are good but they went overlooked either at the box office or wasn't visible enough to get the attention of movie-goers. In this special feature, we look at the eight films of 2019 that earns its 'underrated' tag and deserves your attention and love.
Soni
Netflix India received a lot of flak for being a dumping ground for studios to release their bad, unfinished films. Like Dharma did with Drive. At the same time, when the streaming platform comes out with really good films, they often get overlooked. Like in the case with Soni.
Soni, directed by Ivan Ayr, is an unexpected tale of bonding between a hot-headed female cop and her patient senior officer. With frequent inferences to sexual harassment and patriarchy that exist in the police departments, Soni seamlessly alternates being a nuanced emotional drama and a grim outrage against sexism. It also helps that the film's two leads, Geetika Vidya Ohlyan and Saloni Batra, give fantastic performances.
Hum Chaar
Hum Chaar feels like a remnant of a bygone era, where friendships existed not bound by any components of social media. A time, that we usually feel nostalgic about. That said, even the making of this Rajshri film also feels dated in places, which is why Hum Chaar went overlooked at its release. Not to mention, the okayish promotions and a relatively unknown cast did little favour to the movie.
But give it a chance, and you would find another endearing tale of friendship that sees its ups and downs in the most relatable way. It is the way how the film makes its four lead characters overcome the odds to get back together in the most unforeseen circumstance makes it so affable. Also, watch out for the endearing performances from the four lead actors, which also include Chhichore fame Tushar Pandey.
Read the review of Hum Chaar here.
Hamid
In 2019, there were two notable feature films in Bollywood that were made on the lives of locals caught between the militants and the Indian army. One was No Fathers in Kashmir and the other Hamid. Hamid edges the former, because it has a more refined narrative, with enough heart-touching moments.
Like some of the films in this list, Hamid is also about a friendship struck during an unexpected circumstance. It is about a young Kashmiri boy whose father has gone missing in the valley and who calls up 'God', a call that accidentally goes to a frustrated CRPF jawan. Awed by the innocence of the kid and his questions, the jawaan plays along with the charade. Brilliant performances from the cast, especially Rasika Dugal who is absolutely incredible as the young Hamid's bereaved mother.
Read the review of Hamid here.
Photograph
Photograph, starring Nawazuddin Siddiqui and Sanya Malhotra was made by Ritesh Batra, who was hailed a couple of years back for making the delectable The Lunchbox. Photograph, sadly, didn't get the same kind of reception as The Lunchbox, even though it is almost as good as Batra's most acclaimed film.
Like with The Lunchbox, even Photograph is also about an unexpected love blossoming between two individuals who are as different as from each other as chalk and cheese. And yet their love story isn't unusual, for Batra reiterates this star-crossed romance is what we have been fed over the years. It is how the director frames this love story using the old-world charm of Mumbai that makes Photograph a beautiful click.
Read the review of Photograph here.
Mere Pyare Prime Minister
Rakeysh Omprakash Mehra is a very hit-n-miss filmmaker. When he hits, we get films like Rang De Basanti and Bhaag Milkha Bhaag. When he misses, we have travesties like Aks and Mirzya. Mere Pyaare Prime Minister comes somewhere in the middle, but inclines itself to the more positive side.
While the title may sound like a sycophant love letter to the current PM and is based around his Swachh Bharat Abhiyaan, it is nothing like that. Mere Pyaare Prime Minister is a touching story of a mother-son relationship while dealing with topical themes like open defecation and sexual crimes around this issue.
Read the review of Mere Pyare Prime Minister here.
Notebook
When Salman Khan is launching newcomers in his production, we get wary. Past experience makes us be a little guarded. Loveyatri, anyone? But Notebook, a remake of a Thai film, was quite the surprise.
The film, directed competently by Filmistaan fame Nitin Kakkar, is a whimsical love story set in the darkly beautiful locales of Kashmir. The two lead actors - Zaheer Iqbal and Pranutan Bahl - give a good account of themselves, and they are happily overshadowed by a bunch of talented kids.
Read the review of Notebook here.
Judgementall Hai Kya
Sadly, Judgementall Hai Kya was overshadowed by the controversies involving its lead actress, Kangana Ranaut, and her spate with a journalist, nearly made the press fraternity to boycott the film. Going by what she played in the film - a schizophrenic girl traumatised by a horrific childhood incident - I would really like to believe that Kangana's offscreen antics are merely her prepping for this role.
While I know that isn't true, Kangana does give an exemplary performance in this film that jumps from one genre to another. At one point, it poises itself as a wacky comedy, at another a deranged thriller and then, an Avant-Garde drama. The jump may not be perfect always, but the movie deserves some brownie points for going beyond the conventions.
Read the review of Judgementall Hai Kya here.
Section 375
This courtroom drama is often wrongly accused of being an anti #MeToo movie, which is unfair. Instead, what Section 375 does is remind us of our judicial values - about every person should deserve a fighting chance in front of the law.
Taking the Rashomon technique of offering two diverse viewpoints of what is presumed to be a horrific rape, Section 375 tries to reiterate that every case - no matter, how straight-forward it sounds - should be examined minutely so that no innocent should go behind the bars. The courtroom sequences are deftly shot and Akshaye Khanna is in scintillating form as the lawyer defending a film director accused of raping his crew member. Read the review of Section 375 here.
Agree with our selection of underrated movies from 2019? Share your thoughts in the comments section below.