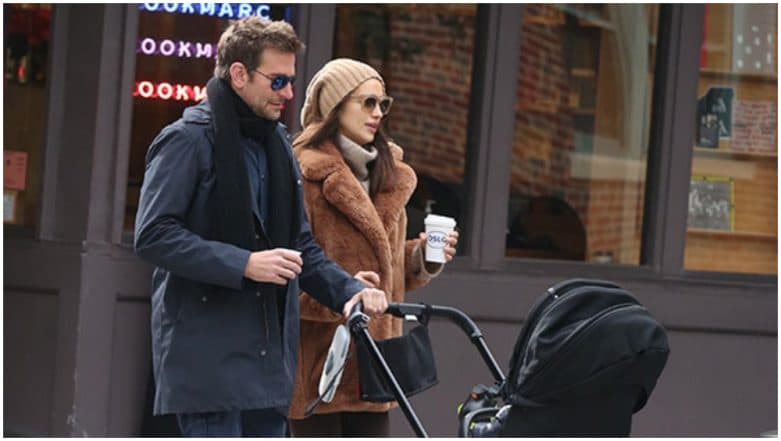 It has been two months since Bradley Cooper and Irina Shayk called it quits on their relationship. While the reason behind their decision is still not official, rumours and speculations are all pointing at Bradley's newfound proximity to Lady Gaga, his A Star Is Born co-star. Bradley and Irinia have worked out an arrangement to jointly share the custody of their 2-year-old daughter, Lea De Seine. "There is no drama at the moment. Irina travels a lot and is happy he wants to have joint custody," Page Six quoted a source as saying. According to a recent report by TMZ, the former couple's custody agreement specifically requires them to stay in the same city, which they have chosen to be New York.
Bradley, 44, and Irina, the 33-year-old supermodel started dating in April 2015 after their respective breakups from Suki Waterhouse and Cristiano Ronaldo. Reportedly, even after the breakup, Shayk is staying at Cooper's home. "They split but she is still staying at his house for now. It's complicated because of the baby," a source said.
"Her team is trying to figure out if Bradley will transfer a property in her name. It's the only thing not resolved," TMZ quoted a source. Bradley Cooper Enjoys a Night Out With Pals Post His Breakup With Irina Shayk.
The new generation of celebs, across the globe, are setting up a great example of co-parenting despite parting ways with their partner. At home turf, we have Hrithik Roshan, who looks uncannily similar to Bradley, and his ex-wife, Sussanne, spending time together for the sake of their sons. More power to celebs like these.
(With inputs from ANI)