Okay men, stop brooding over how women always get celebrated (well, they deserve that for bearing our idiosyncrasies), and not them. November 19 is your day, as the world celebrates International Men's Day. The occasion was first inaugurated in the year 1992 by Thomas Oaster. International Men's Day is not celebrated for being a masculine counterpart to Women's Day, but it has a more social and humanitarian significance. The aim was to focus on the health issues of the male gender, improving gender relations and give prominence equality. Happy International Men's Day 2019 Wishes For Boyfriend & Husband: WhatsApp Stickers, GIF Image Greetings, Facebook Photos, SMS and Quotes to Message Happy Men's Day.
Keeping the spirit of the day in mind, we decided to look into our favourite movies from the West, and pick out our choices of films that celebrate what it means to be a guy. That too in all kinds of moods and flavours. So without further ado, here's our pick of seven Hollywood films that every guy should watch with their guy friends, or even their girl pals, who don't mind to bear a bit more of the usual testosterone for the day.
The Hangover
The Hangover is one of the most recommended Brat Pack movies, that extracts laughter out of risque situations. Directed by Todd Phillips of Joker fame, the movie stars Bradley Cooper, Ed Helms and Zach Galifianakis in the lead, and former boxer Mike Tyson in a memorable cameo.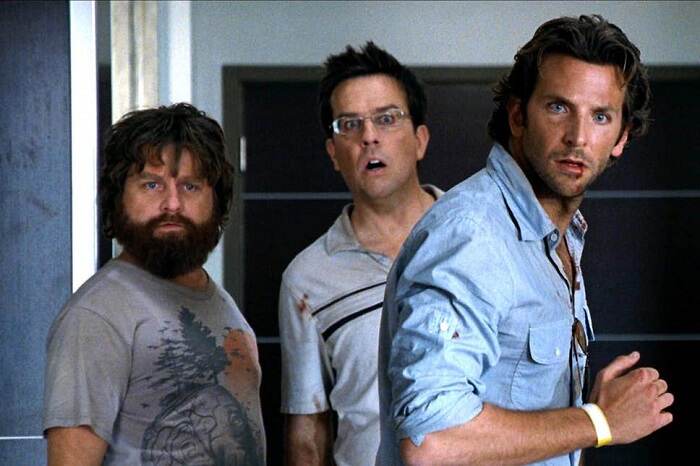 The first Hangover film was about four friends who go to Las Vegas to have a bachelor party for one of them. After a night of drunken revelry, three of them wake up the next day with no memory of the events of the last night. And the groom is missing! So they decide to track back the events of the night, while trying to find their missing friend, and at the same time, discover why they have a tiger in the bathroom, and a baby in hand! The Hangover spawned two sequels, but they aren't as funny or good as the original.
The Big Lebowski
If I am making a list on dude spirit, how can I miss the film about The Dude? In this cult classic Coen Brothers' film, Jeff Bridges take on what is one of his best characters in cinema, The Dude. He is a slacker who revels in being irreverent and has no effing care about the world, only to be dragged into a net of criminal conspiracies, thanks to a silly mistaken identity.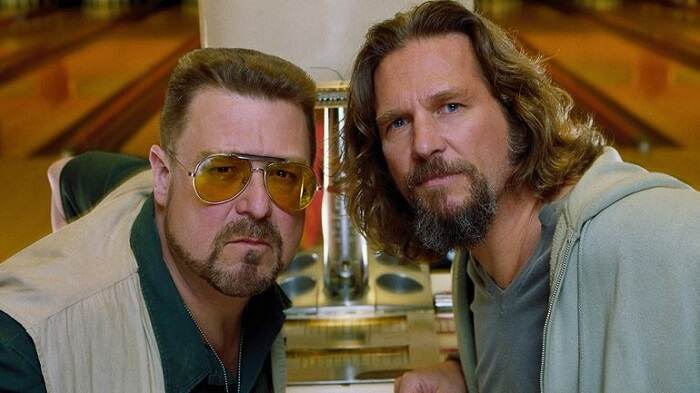 John Goodman (in scene-stealing form) and Steve Buscemi play his pals, while the movie also stars Julianne Moore and John Turturro.
Ocean's Eleven
A heist film directed by Steven Soderbergh, Ocean's Eleven follows Daniel Ocean, a smooth conman and thief, who decides to take revenge on casino owner Terry Benedict for stealing his ex-wife's heart, by robbing three of his casinos with 11 of his men.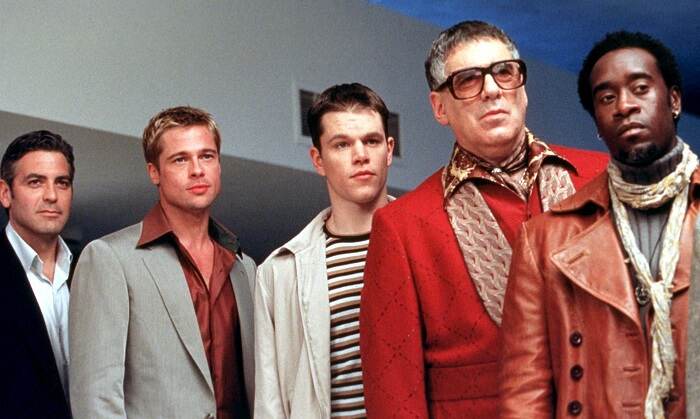 With an extremely cool cast that features George Clooney, Brad Pitt, Matt Damon, Don Cheadle, Casey Affleck, Ocean's Eleven merges humour with thrills to deliver a terrific heist film that stands the test of time.
The Avengers
Sure, Black Widow (Scarlett Johannson) is there as part of the group, but let's be honest here. The first Avengers movie was all about superhero male egos and showdowns, before the likes of Iron Man, The Hulk, Captain America and Thor let their pride aside to battle a common enemy and his alien army.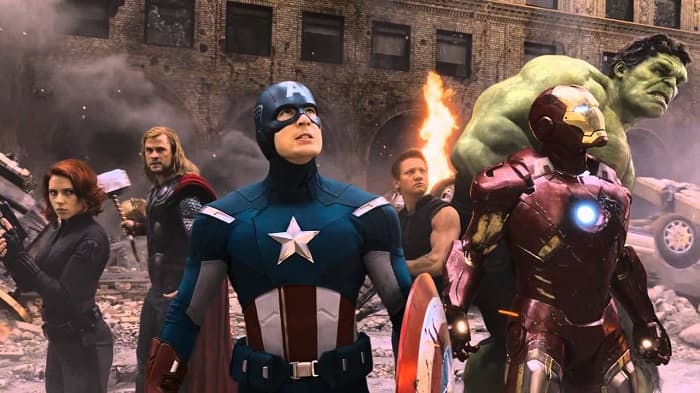 From establishing future bromances (Stark and Banner) to persisting sizing up banter (Stark and Rogers) to occasional displays of arrogant bravado (Thor), The Avengers had it all, and we had fun watching it! The future Avengers film gave space for the ladies to shine, but the 2012 film was a celebration of super-charged testosterones.
Old School
No matter how old men grow up, they can't get rid of that free-spirited frat boy within them. Old School is a funny ode to that fratboy spirit in men, which was directed by Todd Phillips.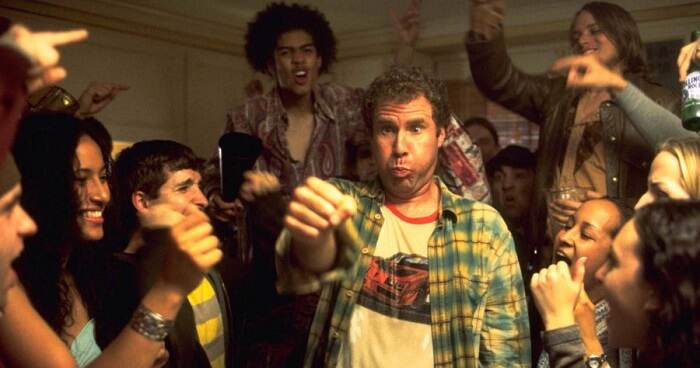 The movie stars Luke Wilson, Vince Vaughn and Will Ferrell in the lead, and is about a group of grownups who start a frat house, just so that one of the friends' rented house isn't taken over by the university. Old School has a very humorous narrative, with risque humour and Will Ferrell in rollicking form.
Fight Club
"The first rule of Fight Club is: you do not talk about Fight Club." There comes one of the coolest lines in the history of cinema, from the mouth of one of the coolest, and yet the most unpredictably volatile, characters, Tyler Durden. Who knew then, that both the title and the Club are a mere facade for a thrilling psychological ride and a twist no one expected then?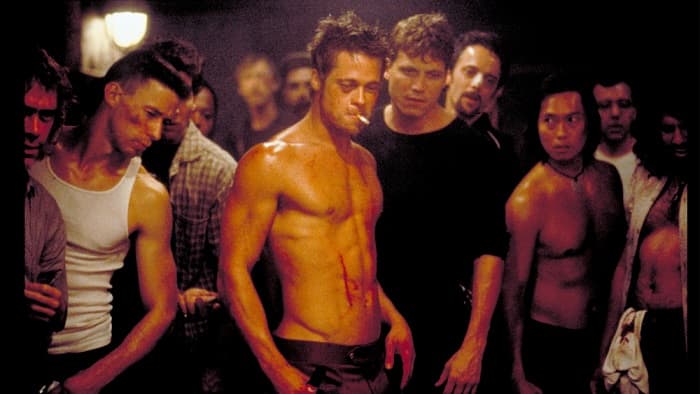 David Fincher's cult classic didn't work at the box office. But over the years, Fight Club has gained the recognition of being a cult classic, revealing new tidbits and secrets in the narrative that you probably missed in the first watch!
Die Hard
Is there any sitcom, any frat movie that doesn't reference the first Die Hard film? Responsible for making an action star out of Bruce Willis, Die Hard is an ultimate thrill flick about an underdog cop taking a bunch of terrorists who have hijacked a corporate building all by himself.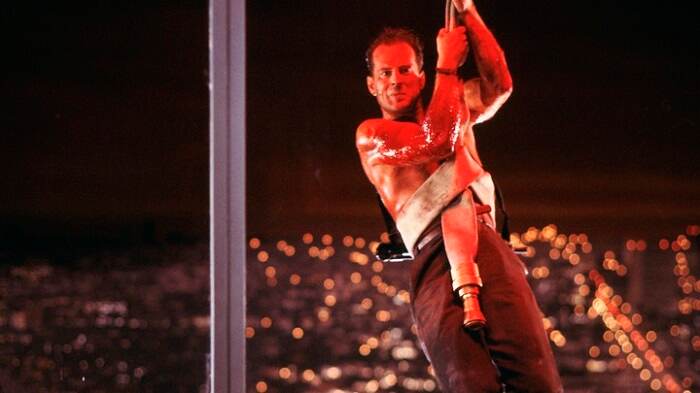 With the late Alan Rickman in scintillating form and filled with terrific one-liners, Die Hard is a must-watch if you crave for actioners. Ignore the recent sequels, though.