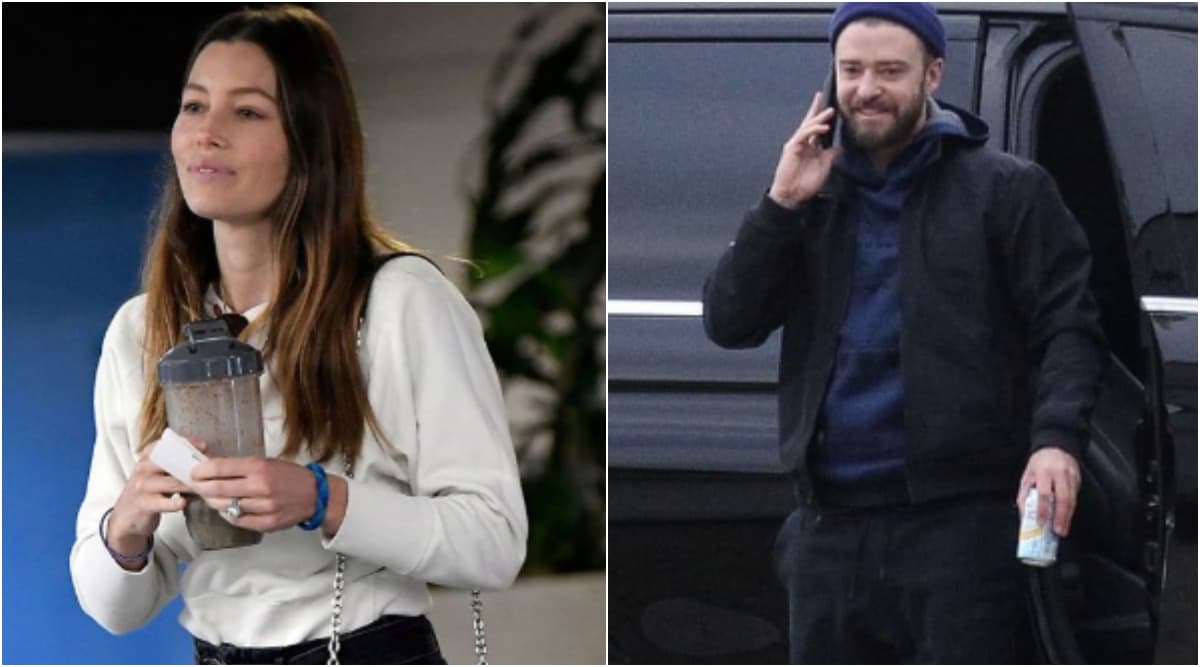 While Justin Timberlake and Jessica Biel have been fan favourites when it comes to celebrity couples, recently their marriage seemed to be in trouble after reports suggested Justin cheating on his wife with co-star Alisha Wainwright. The actor who was recently spotted holding hands with his Palmer co-star as he hung at a bar in New Orleans left everyone shocked. Later a source revealed to E! News, "there is absolutely nothing going on between them" and that their hang-out sesh was "innocent". Days after these reports, Jessica Biel was recently spotted in LA where she was seen sporting the wedding ring. Justin Timberlake, Alisha Wainwright's Hangout was 'Innocent'.
Pictures of Biel almost flaunting her wedding ring as she went out for a coffee errand suggests that all's well between the couple. Also, Timberlake and Wainwright are back on the sets of their film. As for Biel and Timberlake, the couple tied the knot in 2012 and are parents to their 4-year-old son Silas.
Check Out Jessica Biel's Recent Picture Sporting the Wedding Ring:
View this post on Instagram
Justin Timberlake and Alisha Wainright Back on the Sets of Palmer:
Last week, photographs of Timberlake and his co-star holding hands went viral on the internet. Wainwright, who plays Timberlake's love interest in their film, also appeared to rest her hand on the singer's knee. Will Justin Timberlake and Jessica Biel's Marriage Be Affected after Pic of the Singer Holding Hands with Alisha Wainwright Went Viral?
As reported by Metro, Justin and Jessica have yet to publicly address the images, while a rep for Alisha told the publication 'there is no validity to the speculation'.