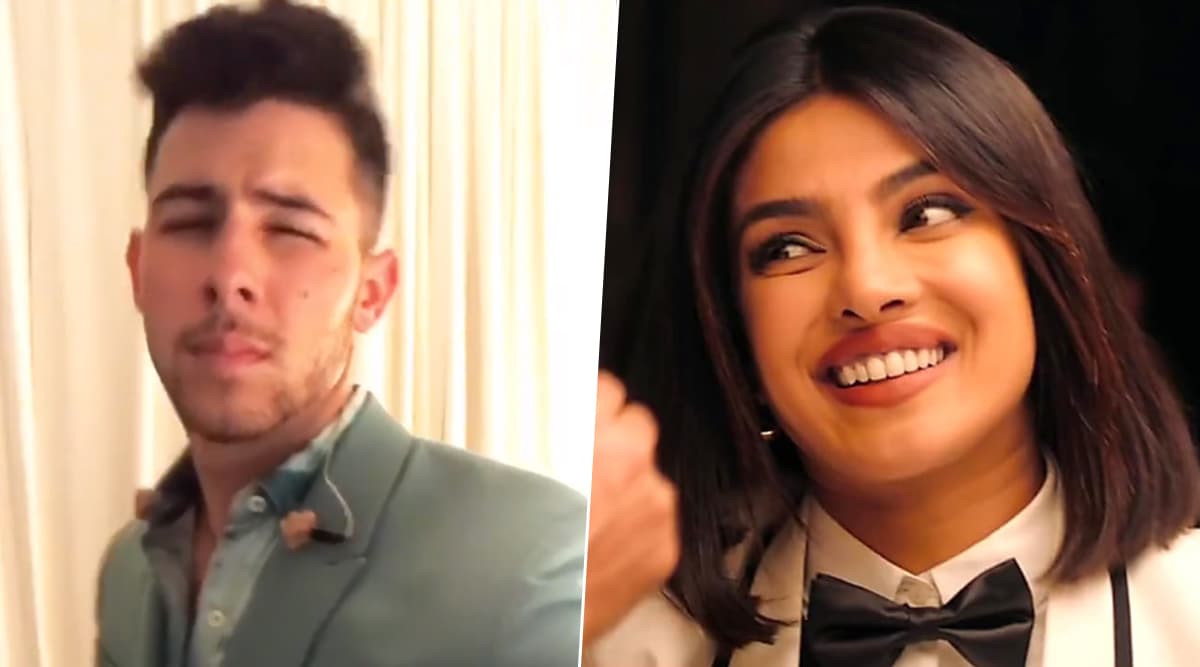 Nick Jonas is a Bollywood music lover, we all are aware of it by now. The American pop singer who is also fondly called as National Jiju by fans in India, have put up another video on his Instagram story in which he could be seen dancing to the peppy track, "Pink Gulaabi Sky" from the movie, The Sky Is Pink. The film stars Nick's wife Priyanka Chopra Jonas in the lead and the handsome hunk has opted to one of the fun track from the flick. And this is right before the Jonas Brothers' show in Vancouver. Priyanka Chopra Effect? Nick Jonas is a Complete Bollywood Music Fan and These Videos of Him Dancing on First Class and Other Songs Are Proof!
Nick Jonas often listens to Bollywood tracks before he goes up onstage. Right now he's busy with the Happiness Begins tour along with his brother Joe Jonas and Kevin Jonas. The pop singer has shared a video on his Insta story in which he can be seen dancing his heart out to the track "Pink Gulaabi Sky". While sharing the video he captioned it as, "Almost Showtime Vancouver! Pink gulaabi Sky vibes! PeeCee reposted the video on her Insta story and captioned it, "Awwwww..tha babe!" Pink Gulaabi Sky Song from The Sky Is Pink: Priyanka Chopra and Farhan Akhtar's Family Dance on this Peppy Track Looks so Much Fun (Watch Video).
Here's Nick Jonas Grooving To Pink Gulaabi Sky
View this post on Instagram
In an interview to BT Priyanka Chopra Jonas had stated, "He is a complete Punjabi! He listens to Bollywood music before going on stage. He keeps listening to music on a Hindi radio channel. He calls it his 'hype music'. His dressing room has Bollywood music playing all the time. He just fell in love with India right from the time he visited the country." Well, Nick Jonas' obsession with Bollywood track is pretty clear!