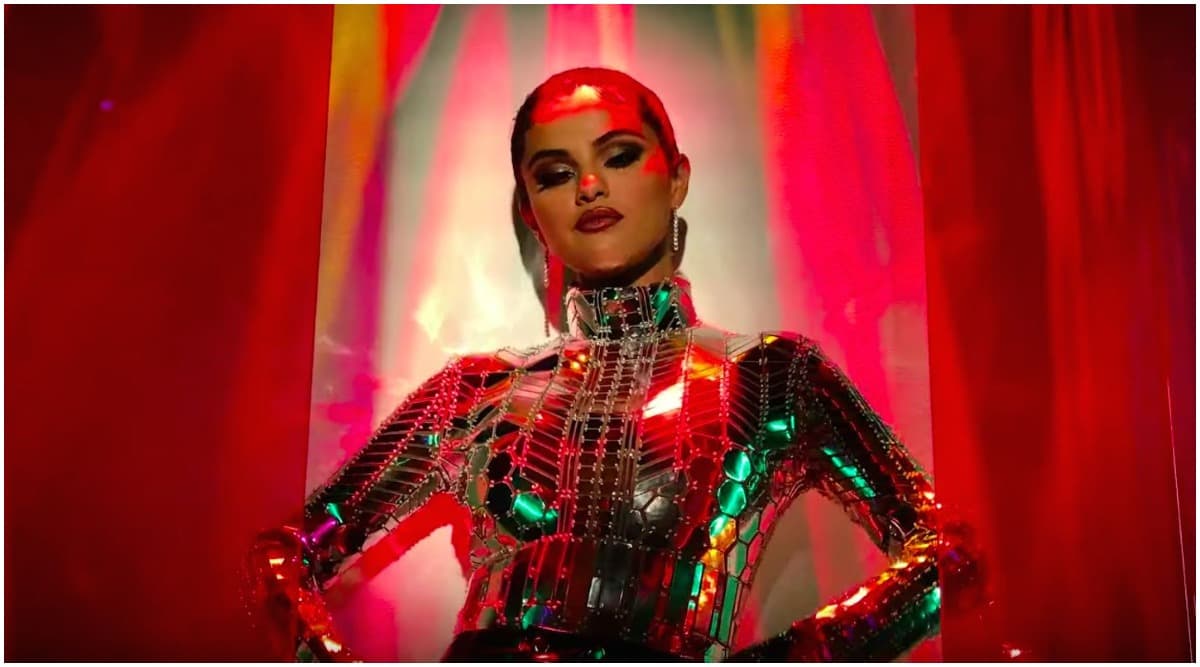 Selena Gomez is on a roll and how! The 'Good for You' singer recently released her new song 'Lose Me to Love You' and if its powerful video wasn't enough to boggle your minds, she was quick to release yet another song which is now going viral on the internet. Selena released 'Look at her Now' within 24 hours after releasing her new song and Twitterati is clearly loving her surprise. They are in awe of their favourite singer and we think her move was simply really very cool. Thirsday Special: Selena Gomez' Sexy Pictures Will Prove Why the 'Lose You to Love Me' Singer Rules Instagram!
Selena fans are currently going gaga over 'Look at her Now' song video and its amazing lyrics. We wonder if she's hinting at her previous relationship with Justin Bieber with this new song or it's been very long since she moved on from that drama. Whether Justin is related to it in any way is not our concern and honestly, we aren't even bothered about it. But we are definitely enjoying all the attention that's being showered on Gomez and you should check it out too. Have a look at some of the Twitter reactions from her fans below. Selena Gomez Premieres New Netflix Series 'Living Undocumented'.
  That's Us
me going back and forth between listening to #LookAtHerNow and #LoseYouToLoveMe pic.twitter.com/HES0P0slaC

— abby (@icecoldari) October 24, 2019
Bang on!
basically Selena in the past 24 hours #LookAtHerNow pic.twitter.com/vctGRAuktB

— jenniviv 🇬🇭 (@jenniviv18) October 24, 2019
We Love her Too
This is the best gift we could ever ask for. Thank you for everything you do for us. We love you deeply! @selenagomez#LookAtHerNow pic.twitter.com/afBDxPrIN5

— Selena Gomez Charts (@StatsSelena) October 24, 2019
The transition was the smoothest
Selena really went from "lose you to love me" to "bye bitch I'm doing better than I ever was!" and I'm here for it #LookAtHerNow pic.twitter.com/VYZmtw0lhp

— 𝓛𝑜𝓋𝑒, Patrick | Never Met Taylor (@READYF0RlT) October 24, 2019
Who else is proud of her?
YOU KEEP MAKING US PROUD, IM LITERALLY SHAKING SELENA #LookAtHerNow pic.twitter.com/B1OFn2c83u

— Selena Gomez Charts (@ChartsSG) October 24, 2019
From a black and white world to something more colourful
Lose You to Love Me and Look At Her Now show Selena's journey and how she is truly content and happy with where she is now. Her world was black and white and now it is full of color. I'm so proud of her. #LookAtHerNow @selenagomez pic.twitter.com/p4zwfoXjHs

— piper loves pumpkins 🎃 (@singularrswift) October 24, 2019
She loves keeping us on our toes
miss gomez went from a heartbreaking ballad to a bad bitch anthem she loves keeping us on our toes #lookathernow pic.twitter.com/r99O6S02fb

— 𝒄𝒐𝒓𝒂 (@falsegoddmez) October 24, 2019
Justin Bieber's wife, Hailey Baldwin made headlines after she took to her Instagram story to share 'I'll Kill You' song by Summer Walker. Selena fans were quick to smell some jealousy coming from Baldwin's side and we wonder what Beiber has to say about this. Any thoughts?