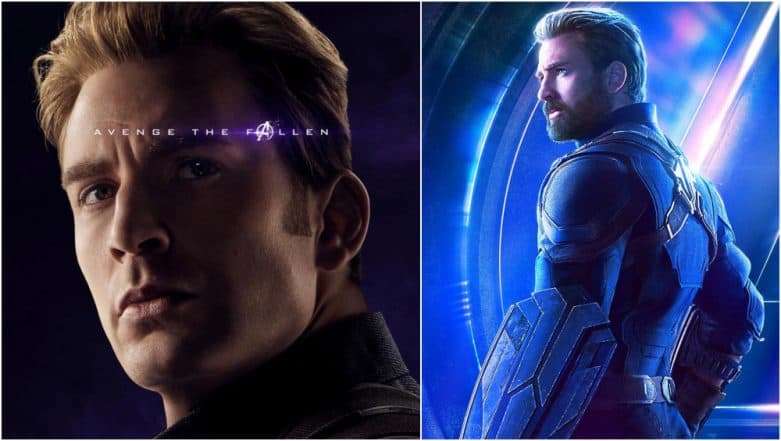 A month to for the final installment of Avengers: Endgame to hit the screens and fans have been waiting to witness the final fight for the fallen heroes. Yesterday, the makers released new character posters featuring those who were decimated after Thanos' snap and also those who survived it. Seeing the posters of superheroes who were disintegrated in Avengers: Infinity War, fans got extremely emotional. There has been enough talk about Captain America's fate in the last film and Chris Evans is making it difficult for us with all the jokes.
The actor in a recent interview with THR spoke at length about his career and the obvious elephant in the room was addressed about Captain America's death in Avengers 4. Talking about the same, Chris jokingly said, "Right, exactly. After I die by Tony's hand, I just said, 'You know what? I can't watch this.'"
During the interview, Chris also spoke about the film being an extremely emotional experience for the stars as well. He also mentioned that he choked up at least thrice while watching the finale. Well, this certainly puts us in a tough spot. We better be prepared to carry a tissue box for the screening. These Twitterati Versions of Avengers: Endgame Posters Had Us in Tears, See Pics.
What's interesting is that Chris joked about the Captain's death not once but twice. He later again said, "It's hard. Seeing my own death. It's going to be a long movie, that's for sure. The first edit clocked in over three hours. My funeral's like an hour."Marvel Confirms Tessa Thompson for 'Avengers: Endgame'.
Well, certainly we understand how Chris was trying to be funny while remaining tight-lipped about giving out any details. But, should we read into his repeated attempts at joking and brushing off Captain's death as a clue? Only time will tell. Avenger: Endgame is all set to release on April 26 worldwide.