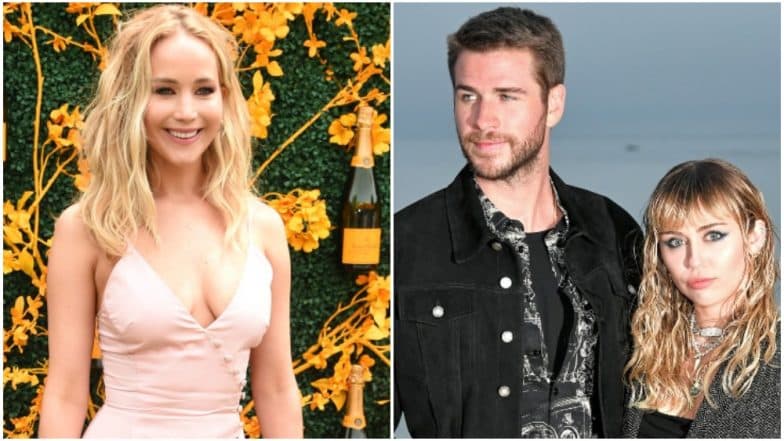 Liam Hemsworth and Miley Cyrus' split reports refuse to die and we mean the different angles that "sources" bring along with them. While we heard stories about how excessive partying on her part drove Liam away and how she cheated on him, the singer in her recent Instagram post rubbished all the claims and refused to take the blame. After Kaitlynn Carter's name was popped as the new girl in Cyrus' life, a certain source suggests how Jennifer Lawrence is trying to woo her former co-star.
As per a report in NW, there has always been a spark between Liam and Lawrence. A friend close to the actress suggests how they are constantly texting each other since his split and Jennifer is providing him with the right support he needs for such taxing times. What's more shocking? The fact that she's considering ending her recent engagement to beau Cooke Marooney. "Jen's often said he's pretty much her dream man, but they never quite got to the exclusive stage. Now it'd surprise no-one if she's having second thoughts about the wedding," said a source close to the actress.
However, a report in Gossip Cop has rubbished all these stories while stating that there's no truth behind any of these stories. Jennifer is very happy with her man and there's no way she would consider ending her relationship with him. Though she admires Liam and they share a great rapport yet the Hunger Games has no intentions of getting close to him now that he's single. Guess such gossip pieces will only die after Liam makes it official and starts hanging out with his new girl if and when he finds her.