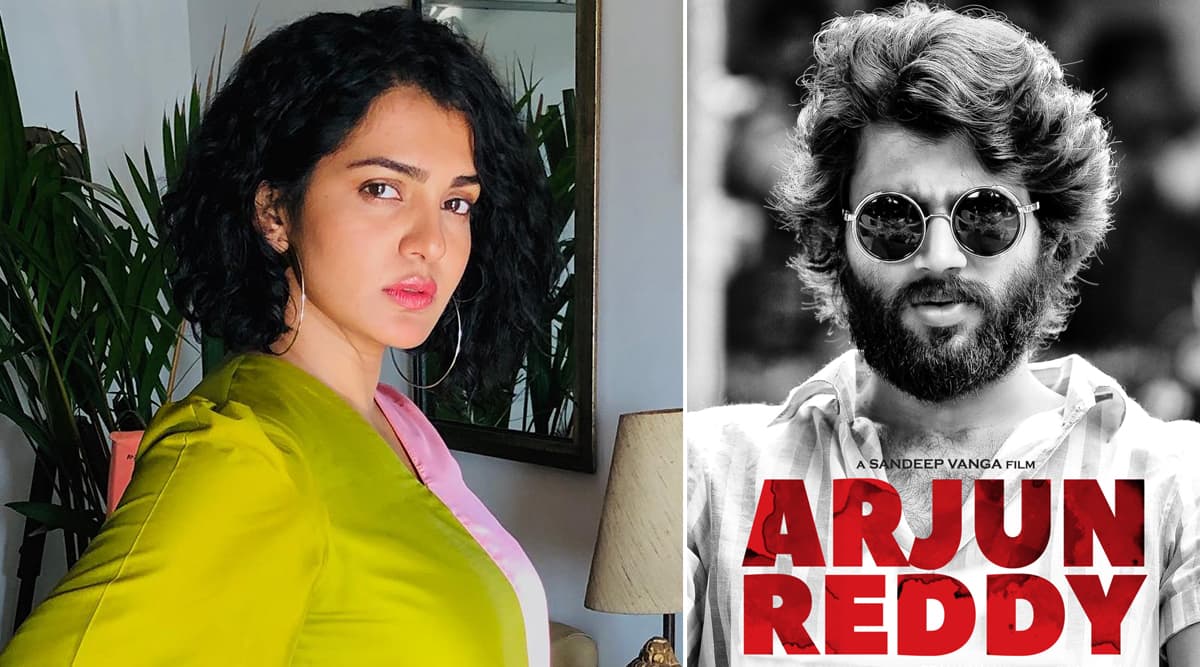 Arjun Reddy and its Hindi remake Kabir Singh have been the most controversial films of the year. While both films fetched great reviews for actors Vijay Devarakonda and Shahid Kapoor, both the film's content and intent left audiences divided. The film's were termed misogynistic by many. Recently, Film Companion hosted a roundtable consisting of actors Ranveer Singh, Alia Bhatt, Deepika Padukone, Manoj Bajpayee, Ayushmann Khurrana, Vijay Sethupathi, Vijay Devarakonda and Parvathy Thiruvothu who were invited for a interaction as a part of the 100 greatest performances of the decade and once again, the discussion turned to Arjun Reddy. Shahid Kapoor Defends Kabir Singh, Says 'Maybe the Way Kabir Loves Preeti, People Love This Film'.
After host Anupama Chopra asked the actors about having a moral responsibility when it comes to choosing roles that may fall in the grey space, Uyare star Parvathy had a rather interesting thing to say. She is known to have revealed in interviews earlier about saying no to films with item numbers or scripts that may endorse, glorify patriarchy. In this interaction, Parvathy went on to compare Hollywood's recent release Joker and Arjun Reddy as she spoke about the portrayal of the two flawed characters.
She said, "Arjun Reddy or Kabir Singh, both had the visual grammar of glorification, Joker did not. Joker literally just showed us, like facts, facts, facts. At no point did I feel that the character that Joaquin played, I'm totally with you, you must kill everyone. I get you, I may not be with you and that's a tragedy, we can leave it there without feeling inspired to follow it. Whereas if you're telling there's no passion in a relationship without slapping eachother and I see the comments on YouTube where people are resonating with that, there's engaging in a massive mob-like manner where you are inciting violence."
Check Out Parvathy Speaks About Arjun Reddy/Kabir Singh's Toxicity:
PARVATHY IS A LEGEND!! 👏🏻👏🏻👏🏻 pic.twitter.com/DYJv4rWhiN

— S (@brandonfIynn) November 25, 2019
"I can't be the judge of how to fix that but that's a bipolar behavior and that's scary to me because there's day to day people getting affected by that and I think we gotta be a little responsible. I as an actor cannot stop a director from doing that but I can choose not to be a part of that film. Nandita Das Terms Shahid Kapoor-Kiara Advani's Kabir Singh's Success as a 'Brutal Celebration of Misogyny'.
She also spoke about the problem with the portrayal of abusive men on-screen and its impact.  Parvathy said, "When a man is being misogynistic and abusive and you show that in a way that incites applause in the audience, then that's glorification. At the same time, (if) you make the audience think (about) whether he's done the right thing or not, then you're collaborating with the audience. There there is cinema, there is a dialogue. But the other one is almost spoonfeeding you that this is okay."
Check Out Parvathy's Complete Take on Kabir Singh/Arjun Reddy Here:
Drawing on her own experience, the  actress mentioned about her being personally affected by it and how she herself thought passive aggressive and abusive behavior was common in relationships. The actress is now being hailed by netizens for her reponse and explaining the toxic nature of Kabir Singh and Arjun Reddy.