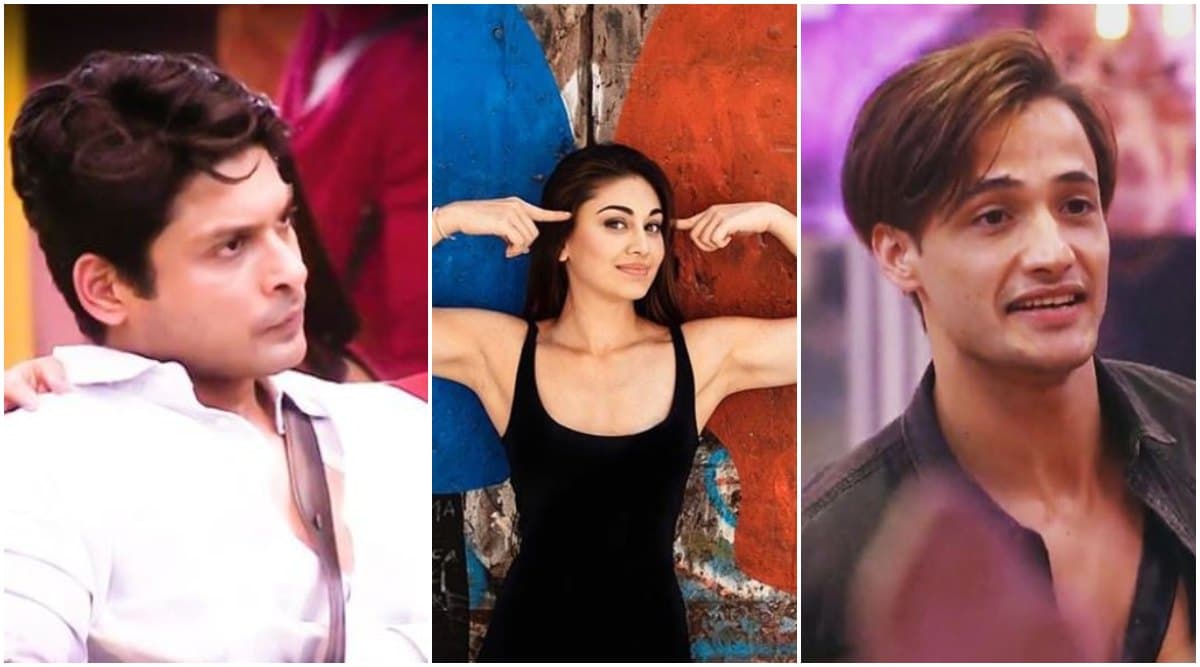 The most talked-about fight in the Bigg Boss 13 house is that of Sidharth Shukla and Asim Riaz. In fact, if the fight (that has been going on for the past two episodes now) continues, it will soon become the longest fight that Bigg Boss has ever seen. And just like a lot of the viewers and Hindustani Bhau felt, a lot of people were seen milking and benefiting from Sidharth and Asim's fight like Paras Chhabra, Mahira Sharma, Vishal Aditya Singh, Shehnaaz Gill among others. And the very smart Hindustani Bhau who sat out the entire fight and noticed the same. Bigg Boss 13: Devoleena Bhattacharjee CRIES and YELLS After Vishal Aditya Singh Spills a Secret to the Housemates (Watch Video)
Paras Chhabra and Mahira Sharma's siding with Sidharth Shukla did not go unnoticed by Devoleena Bhattacharjee, Arti Singh and everyone else also pointed out the same. Also, the fight between Sidharth and Asim left their group divided. While Shefali and Himanshi were all for Asim Riaz, Shehnaaz Gill stood by Sidharth and even ended up fighting with Asim and others. It can be recalled that in the last episode, Shefali was seen telling Arti that she did not appreciate Sidharth's statements on how Asim was getting influenced by her and Himanshi. Later on, Shefali and Himanshi did sit Asim down and spoke to him about how he needs to stand on his own now and that she and Himanshi will side with him.
Watch The Video Below:
In fact, in tonight's episode, we'll see Sidharth push Asim once again and Shehnaaz will jump into the fight and also push Asim. This irks Shefali, who was already mad at Shehnaaz for destroying her team's mandap during the Swayamvar task, and she is seen yelling at Shehnaaz. The latter is on no mood to listen and is seen telling accusing Shefali of instigating Asim against Sidharth. Bigg Boss 13 Day 52 Synopsis: Rashami Desai Changes Sides, Supports Asim Riaz
The fight aggravates and Sidharth is seen yelling saying that Asim can go and make his 2-3 member team and telling Shefali that she does not want to face him because her game has been exposed now. Do you also, like Sidharth and Shehnaaz, believe that Shefali Jariwala is the actual reason between Asim and Sidharth's tiff?