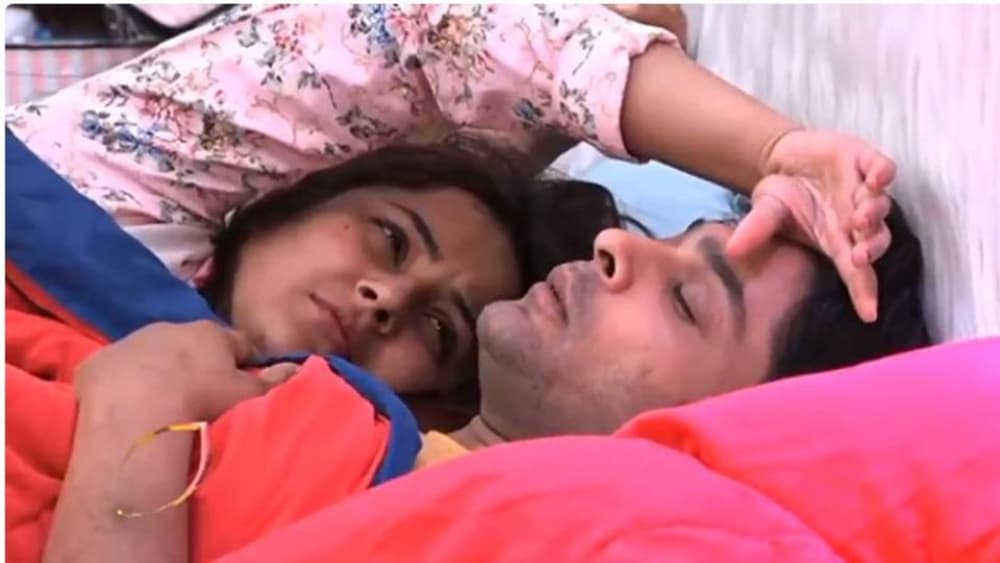 Shehnaaz Gill and Sidharth Shukla's chemistry on Bigg Boss 13 impressed a set of fans. Initially, it was not clear if they were just friends or if the two fell in love for real. At one point, Sidharth was seen confessing his feelings for Shehnaaz. This came after a huge argument that happened between them after which they were not really on talking terms. Shehnaaz, on the other hand, always maintained that she loves Sidharth. In the previous seasons, we have seen how two contestants pretend to be in love with each other, as a love story adds that spice to the content of the show. This way those two contestants get to be on the show for a longer time. So we thought that Sidharth and Shehnaaz are doing just that.
However, since the past few weeks, we have seen an obsessive side of Shehnaaz. From the looks of it, she has fallen in love with Sidharth for real. She is extremely possessive about him, which is a bit dangerous, considering Sidharth is not that involved in this setup that they have in the house. Bigg Boss 13: Former Winner Gauahar Khan Slams Shehnaaz Gill For Patching Up With Sidharth Shukla.
While people outside the house have different opinions on the relationship between Sidharth and Shehnaaz, the latter's father now wants his daughter to maintain distance from Sidharth. As a part of the family week on Bigg Boss 13, Shehnaaz's father, Santhok Singh recently entered the house and asked Shehnaaz to end all ties with Shukla. After coming out of the house, Shehnaaz's father accused the showrunners of being biased towards Sidharth. During an interview with SpotboyE, Santhok was asked to predict the winner of Bigg Boss 13. To this, he said that the makers have already decided to give the trophy to Sidharth. "Colors will try to make Sidharth Shukla win, kyunki woh unka banda hai. If they do not show any bias, it should be my daughter," Singh was quoted.
It's clear that Santhok doesn't want his daughter to have any sort of bond with Sidharth. As host Salman Khan told Sidharth over the weekend, Shehnaaz seems to be madly in love with him and it's dangerous for her because Sidharth's feelings are not mutual, it's very clear.