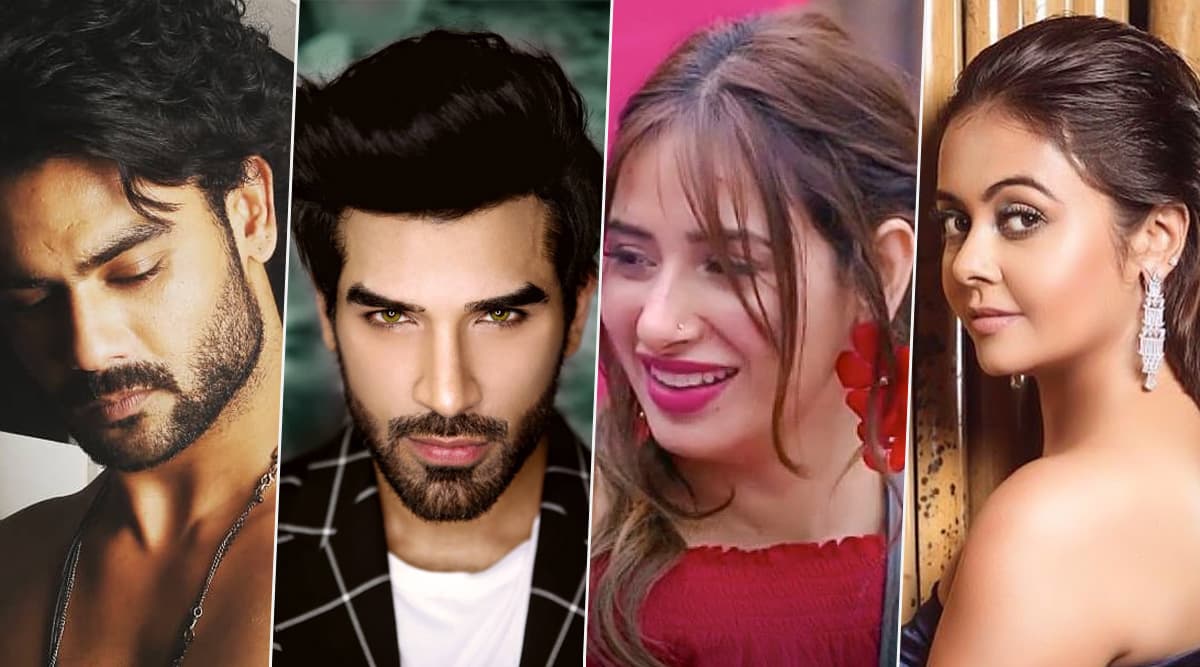 The 'Demons' task of Bigg Boss 13 will literally see the entire game shift 360 degrees with the game turning completely in wildcard contestant Vishal Aditya Singh's favour. In the preview, we already saw how both Paras Chhabra and team and Sidharth Shukla's team want Vishal Aditya Singh to join their respective team. And hence, when Paras Chhabra, Mahira Sharma, Rashami Desai, Devoleena Bhattacharjee and Arhaan Khan see Sidharth conversing with Vishal, they start speculating that Shukla is trying to manipulate Vishal. Bigg Boss 13 Day 44 Preview: Sidharth Shukla Plots to Kick Rashami Desai Out of the Captaincy Task by Joining Hands With 'Demon' Vishal Aditya Singh (Watch Video)
The captaincy task requires the three demons Asim Riaz, Arhaan Khan and Vishal Aditya Singh to play demons in caves. The other housemates have to fill up the caves of the demons that they don't want out. The demon who manages to clear the obstacles and emerge first out of his cave after a buzzer gets to destroy the plate of the one contestant he does not want to see as the next captain.
Watch The Video Below:
While Team Paras keep Asim's cave filled, Team Sidharth block Arhaan's cave, thus leaving the entire game on Vishal Aditya Singh. And that is when Sidharth Shukla has a talk with Vishal. Bigg Boss 13 Episode 30 Preview: Vishal Aditya Singh Messes With Hindustani Bhau on His First Day in the House
While everyone in the house speculates who will Vishal side with, the latter will be seen playing his own game, considering he has not picked anyone's side yet. As per reports, Devoleena Bhattacharjee, Paras Chhabra and Mahira Sharma are the final three contestants, whose plates haven't been destroyed. And joining them is Vishal Aditya Singh, who is given an advantage by Bigg Boss- the opportunity to contest to be the next captain of the house. Wow!