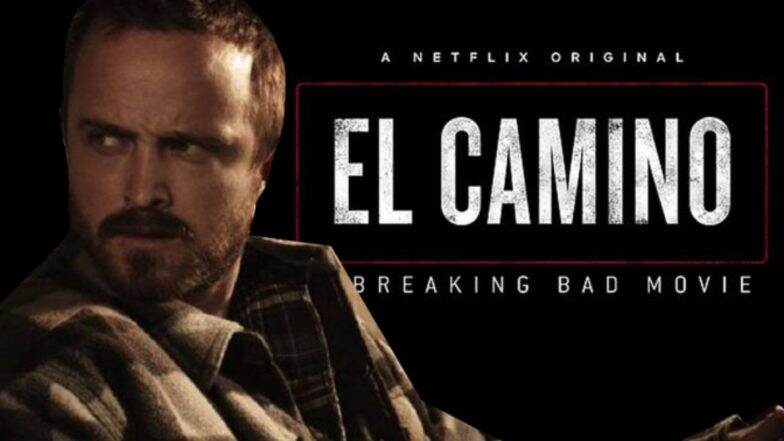 For Breaking Bad fans all over the world, October 11 happens to be a special day considering that Netflix has now drooped the much-awaited, El Camino: The Breaking Bad Movie on its streaming site. Ever since the first trailer of the film dropped, fans have been excited to see Aaron Paul return as Jesse Pinkman from the series. The trailer promised that this wasn't going to be an easy ride and that Pinkman's story is far from over yet. We also saw a few recurring characters and the question remained if there will be any reference to Walter White in the film. El Camino Funny Memes Go Viral as Breaking Bad Fans Cannot Keep Calm After Netflix Releases El Camino: A Breaking Bad Movie!
Well, now that the film is streaming online, fans are going gaga over it. The midnight release of the film also resulted in several fans staying up for it and it seems it was all worth it. Just as memes of El Camino are going viral on social media, we take a look at what people loved and hated about the film. There seems to be a highly positive response for it, here's what a verdict of the Twitterati. El Camino: Aaron Paul Gives an Epic Breaking Bad Recap in Over 2 Minutes and It is All You Need to Watch Ahead of the Netflix Film's Release.
Jesse's Well-Deserved Send-Off:
Just got finished watch El Camino. Thought it was brilliantly done. Jesse got the send off he deserved. #ElCamino

— Josh (@Josh_Owens94) October 11, 2019
Aaron Paul Appreciation Post:
#ElCamino had a super strong performance from @aaronpaul_8 but I just think the story lacked. Tried to play on nostalgia too much. I wish it gave us more of who and what Jesse is now as opposed to who and what he was before.

7.5/10

— Michael (@Vigilant_Inc) October 11, 2019
The Perfect Epilogue to Breaking Bad:
Just when you thought the ending for Breaking Bad was perfect, #ElCamino comes out and serves as an amazing epilogue. I was anxious throughout the whole movie. Pinkman's anxiety was my anxiety. Goodbye Pinkman, Hello Driscoll.

— Cifiriv (@Virific) October 11, 2019
One Word Review!
#ElCaminoABreakingBadMovie is fantastic! Kudos to all involved #ElCamino #BreakingBad #Netflix

— Alexandra Economou (@connermoo) October 11, 2019
A Modern-Day Western:
Yeah Bitch! Delighted to say that #ElCamino is awesome!

A modern day western with a compelling redemption arc - the perfect epilogue & sendoff for Jesse Pinkman.

So wonderful to see @aaronpaul_8 back in this role - he absolutely crushes it! #ElCaminoMovie #BreakingBad #Netflix pic.twitter.com/AupEsrZ5mb

— Luke Hearfield @ LFF (@LukeHearfield) October 11, 2019
If you haven't already caught El Camino, the film is now streaming on Netflix India. As for the series, it's still not late to hop onto the Breaking Bad universe which is also available on Netflix and has only five seasons! Do tell us how you found El Camino in comments!