Netflix's Indian Matchmaking has become one of the most talked-about shows on the digital platform. The reality-series revolves around the process of arranged marriages between singletons across Mumbai and US with the help of matchmaker Sima Taparia. If you happen to head over to social media currently, you'll particularly find a lot of memes and posts relating to Sima Taparia or as the internet has now made her into a hashtag, 'Sima Aunty'. The Mumbai-based matchmaker through the course of the show, takes us through her process of finding a perfect match for her clients based on their lifestyle and partner preferences. Netflix's Indian Matchmaking: Who is Sima Taparia? All You Need to Know About the Mumbai-Based Matchmaker Who Has Become The New Viral Sensation.
Indian Matchmaking has also received a heavy backlash on Twitter as several users termed it to be a regressive show that furthers stereotypes of looking for 'fair-skinned' brides and also looks down upon strong independent women, constantly asking them to 'compromise' on their choices. The eight-episode show currently finds itself in the top 5 of trending shows in India on Netflix and with all its cringe dialogues and narrow-mindedness, the show has managed to create a stir as streaming content. If you haven't yet explored the show but want to know more about it, here's all you need to know about it.
What is Indian Matchmaking and Where Is It Streaming?
Indian Matchmaking is a Netflix original show that revolves around a Mumbai-based matchmaker, Sima Taparia, taking us on a journey of finding perfect matches for a few singletons in India and US. Taparia meets bachelors and bachelorettes of Indian descent, looking for their life partners in an arranged marriage setup. The show is spread across 8 episodes and is currently streaming on Netflix.
Who Is a Part Of Indian Matchmaking?
Apart from matchmaker Sima Taparia herself, who has become a viral sensation of sorts ever since the show's release, the Netflix original also introduces us to her clients including, Aparna Shewakramani - A 34-year old attorney and from Houston, Pradhyuman Maloo - A Mumbai-based jeweller, Nadia Jagessar - An event planner from New Jersey, Vyasar Ganesan - A teacher from Austin, Akshay Jakhete - An introvert Indian boy looking for a wife 'exactly like his mother' and Ankita Bansal - A India-based businesswoman.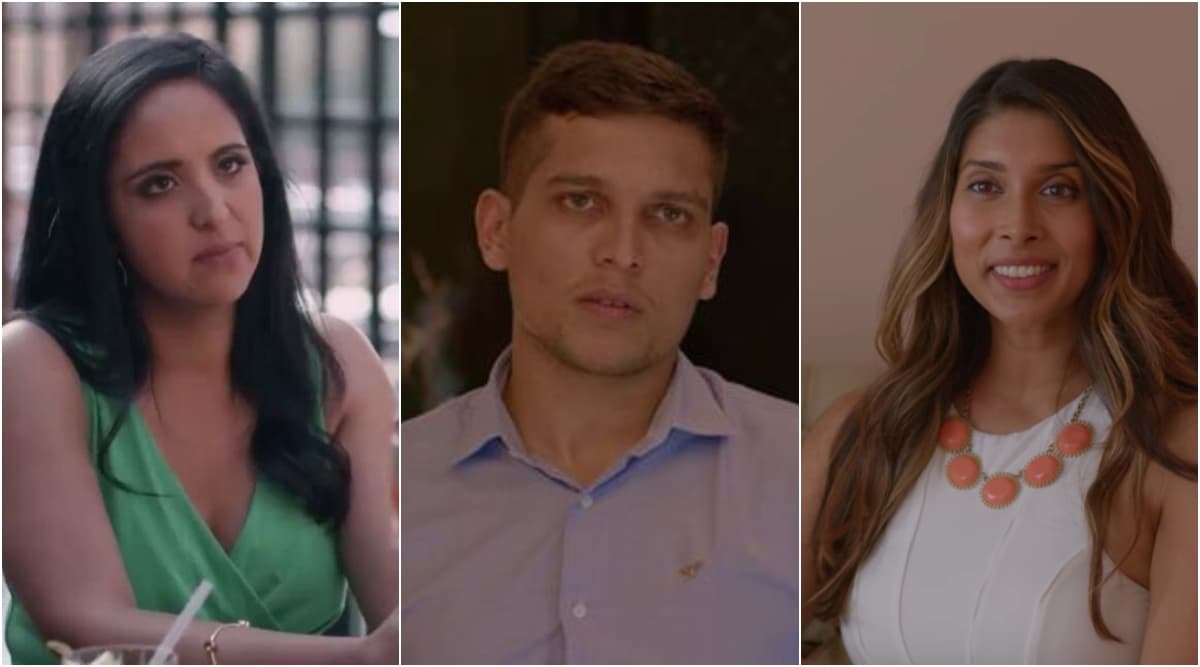 Critical Reception for the Show:
The show has irked a strong response from critics but starkly different views from International and Indian critics. While Hollywood Reporter termed it as, "The series hits a winsome balance between genuine insight, gentle humor, cringe-inducing spectacle and heartwarming connection", most Indian critics have written off the show as a culturally inappropriate and a majorly regressive affair. The Hindu labelled the show as "The big fat desi wedding stereotype," saying that the characters "believe in some of the most atavistic ideals of marriage, and the show, in its glossy demeanour, endorses it."Indian Matchmaking: Twitterati Slam the Netflix Show for Its Regressive Content and Cringey Dialogues (Read Tweets).
Here's the Trailer of Indian Matchmaking:
Indian Matchmaking is currently streaming on Netflix and if you haven't watched it yet, we'll just say brace yourselves to learn all about 'compromising' and being 'flexible' because well, according to Sima Aunty, "Marriages are breaking like biscuits these days."
(The above story first appeared on LatestLY on Jul 22, 2020 01:09 PM IST. For more news and updates on politics, world, sports, entertainment and lifestyle, log on to our website latestly.com).