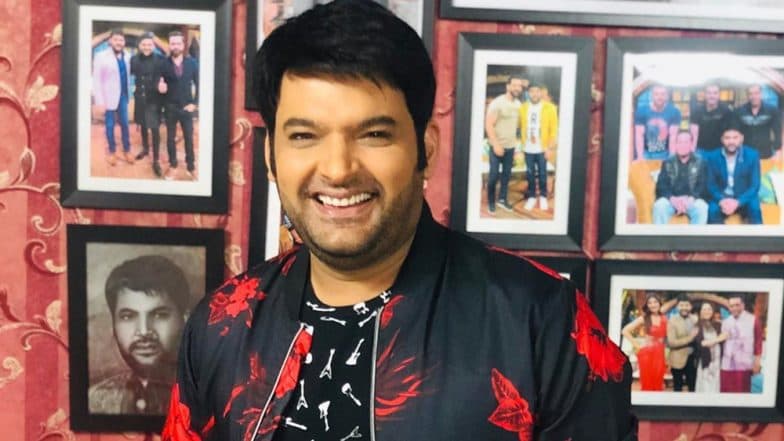 While Kapil Sharma seems to have distanced himself from controversies, they don't seem to want to leave the comedian alone. Kapil who has been spending some much-deserved downtime with his pregnant wife Ginni in Canada on their babymoon has now been dragged into a controversy on Twitter. However, when Kapil found out about it, unlike the older him who would lash out, Kapil gave it back to the troll and then took the high road. Kapil Sharma Controversy: Preeti Simoes Vowed to Destroy Him, Reveals Firangi Director Rajiev Dhingra
A twitter used quoted a line that he claimed was said by Kapil on his show:
लड़कियों से कभी भी इज़्जत से बात नही करनी चाहिए

नही तो सेट हो जाती है..

और सेट हो गई तो बाप भी बनना पड़ेगा..

और इतनी कम उम्र मे बाप नही बनना चाहता है 😂😂😂😂

कपिल शर्मा कहिन 😝😝😝

— आवारा लड़का राज (@_i_hate_you_aaj) August 18, 2019
To the above tweet, another user commented:
आवारा गर्दी केलिए ये ट्विटर ही मिला है?

आवारागर्दी का शौक चढ़ा है------देखना चाहते हो आवारगी।

ये ट्विटर सोशियल मीडिया है। इसका परिणाम हवालात होता है ।पुलिस को तुम्हारे पास पहुंचने में देर भी नहीं लगेगी।

जो कुछ भी लिखो मर्यादामे रह कर लिखो। https://t.co/B3R6oStWnh

— वेणीमाधव- (@NEj80eQSeQiYAxI) August 18, 2019
And here's when this Twitter user not only asked everyone to block Kapil but also boycott Sony for airing The Kapil Sharma Show:
👏काश धमकी देने से पहले लास्ट लाइन पढ ली होती वो शब्द @KapilSharmaK9 के है हो सके तो उसे block मारिये और केस किजिए जो टीवी पर फालतू बकवास करता और@Sony इसका भी बायकाट किजिऐ मैडम,टविटर पर सामाजिक कार्यकर्ता मत बनिऐ रियल मे करिये लड़कियों के लिऐ कूछ,

यहाँ बस rt फालोवर का मोह है👍 https://t.co/r1USFkonMP

— लाडो 😐❤[ HTL ] (@BaisaRathore1) August 19, 2019
To This, Kapil finally reacted and tweeted:
Dear sister, काश आप रीऐक्ट करने से पहले facts चेक कर लेतीं। वो शब्द मेरे नहीं थे। बाक़ी राम जी सब ठीक करेंगे 🙏 धन्यवाद https://t.co/mxl8km2o7Y

— Kapil Sharma (@KapilSharmaK9) August 19, 2019
We really like Kapil's subtle yet 'I don't care what you think of me' kinda reply and how he chose to let go off the subject after speaking his peace. Kapil has had a long history with creating and being a part of controversies, but after his long break last year and his subsequent wedding to Ginni Chatrath, Kapil's image has gone from being a controversy man to a family man!