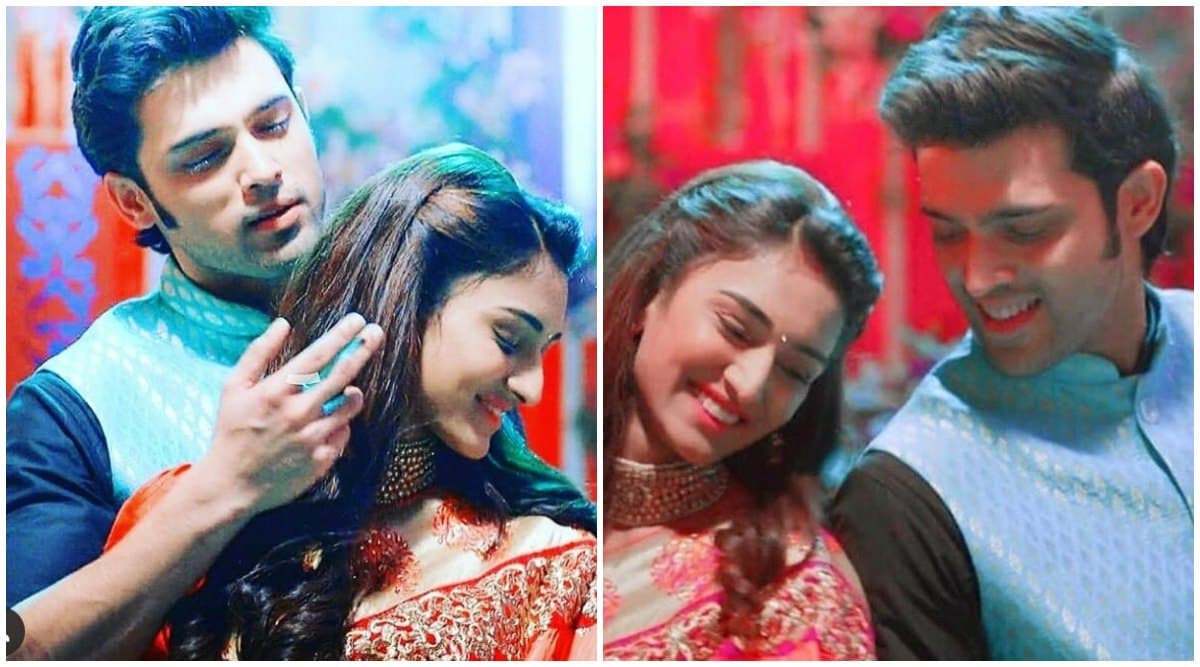 In yesterday's episode of Kasautii Zindagii Kay 2, Shivani spots Sonalika with Ronit secretly and learns her true identity. Ronit and Sonalika aka Komolika hatch an evil plan to kill Prerna. In tonight's episode, Shivani brings Prerna (Erica Fernandes) outside where she had seen Ronit and Sonalika (Aamna Sharif) together. Prerna tells maybe she saw someone else and mistaken it for Ronit and says that before putting allegations on Sonalika they should have some solid proof. Back in the party, not finding Prerna around Anurag (Parth Samthaan) asks Anupam if he saw her. Sonalika sees Prerna entering the venue and thinks today no one can save Prerna from her hands. Prerna and Shivani search for Ronit, who hides from them and tries to execute his plan. Meanwhile, Ronit comes with a knife in his hand and follows Prerna to kill her. Kasautii Zindagii Kay 2 November 21, 2019 Written Update Full Episode: Sonalika Along with Ronit Decides to kill Prerna, While Shivani Hears their Evil Plan
Just then Anurag comes and tells Prerna why is she not resting as she looks so tired. Anurag takes Prerna to a side and makes her sit in a chair. Sonalika watches this and gets furious. Mohini calls Anurag to come with her. Ronit gets upset as he is not getting a chance to kill Prerna. Ronit says he cannot miss this golden opportunity as he wants to take revenge from both Prerna and Anurag. Ronit goes upstairs to plan his other attempt where he cuts the rope of the chandelier which is just placed above, where Prerna is sitting.
Prerna, on the other hand, is happy as Anurag cares for her and her unborn child even though he does not remember anything. Just when the chandelier is about to fall, Anurag sees it and pushes Prerna aside and saves her. Prerna hugs Anurag as she is shaken due to this commotion. Anurag tells her to calm down and assures nothing will happen to her till he is around. Kasautii Zindagii Kay 2: Mr Bajaj To Be Reintroduced, Will It Be Karan Singh Grover Or Someone Else?
Sonalika sees Ronit and orders him to leave the venue before anyone catches him. Sonalika tells Ronit to hide inside her car. Seeing Sonalika standing near her car Anupam asks her if she is fine, Sonalika tells him she is feeling uneasy so she is going home and goes in her car. Anupam finds her behaviour weird.
Anurag tells Mohini that he will drop Prerna and Shivani home. Sonalika is upset as their plan failed, she stops her car in the middle and tells Ronit to come out. Sonalika gets furious and shouts at Ronit as to why did he not kill Prerna and takes her gun out and points towards him. Prerna tells Anurag to take them to her aunt's place as Veena is waiting there for them.
Ronit tries to pacify Sonalika as he will be of great help for her in the future. Ronit promises that he will kill Prerna if he gets one more chance. Sonalika gives Ronit her gun and tells him to use it when he sees Prerna. Seeing Sonalika's car Anurag stops his and asks if she is fine. Sonalika says her car had some problem but now it is fine and leaves from there. Ronit hides from them and slowly enters Anurag's car. Anurag brings Prerna and Shivani home. When Veena sees Anurag, she hugs him and invites him in. While leaving Anurag asks Veena to take care of Prerna till her husband is back.
In the next episode, Anurag calls Prerna to inquire about her health. Anupam tries to tells Anurag about his past.