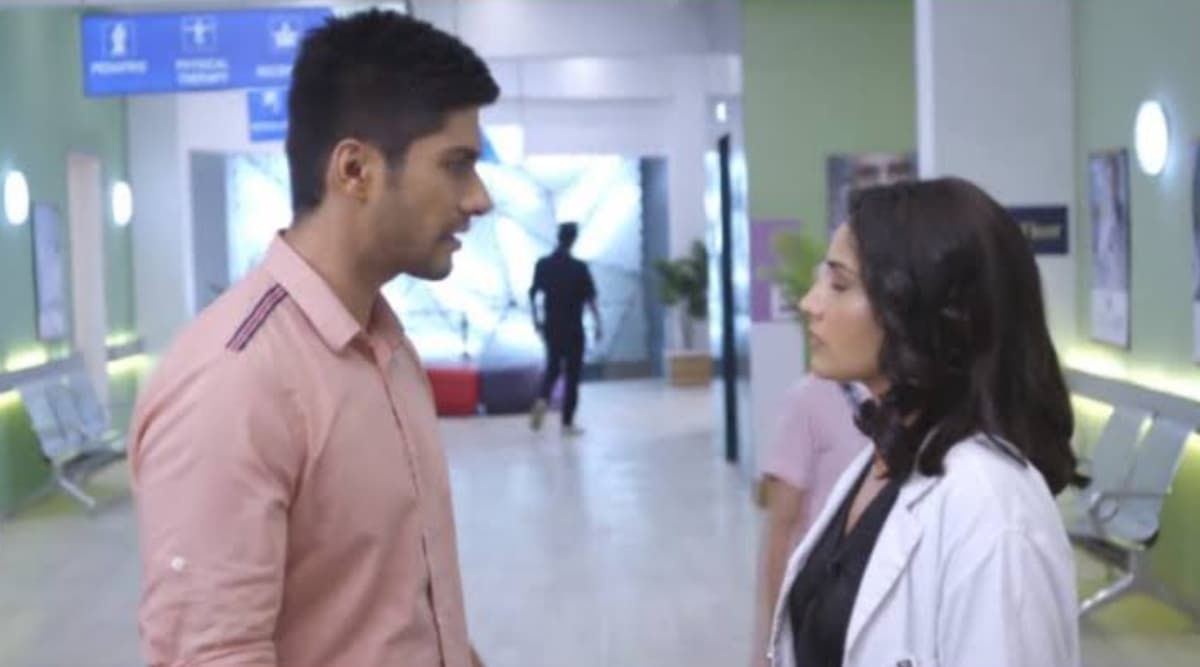 In the last episode of Sanjivani 2 we saw Sid and Ishaani share an emotional moment while Jessica learns the devastating truth. Later, the duo promises to help Jignesh plan a grand proposal for Jessica. Tonight's episode starts with Jessica tells Sid (Namit Khanna) that she wants to go to her room, Sid tells five more minutes. Meanwhile, Ishaani (Surbhi Chandna) makes signs to Sid that she wants a few more minutes. Sid tells Jessica why is she punishing herself, she tells that God is punishing her. Sid tells her to thinks about Jignesh once, Jessica says she does not want to thinks about him. Sanjivani 2 October 4, 2019 Written Update Full Episode: Sid and Ishani decide to Help Jignesh Plan A Special Proposal for Jessica.
On the other side, Ishaani helps Jignesh in decorating the room for Jessica so that he can propose her. Ishaani bends down and tells him how to propose Jessica with the ring in her hand. Ishaani dreams that Sid has come to the room and she proposed him and he hugged her. Just then Sid comes in and asks who is she proposing and laughs, Ishaani says she was just showing Jignesh how to propose. Sid tells Jignesh that he has to propose Jessica and convey his feelings. Jessica comes into the room and berates Jagdish and throws the ring which he got for her and tells that she cannot marry him and tells him to go away from her life. Jagdish gets upset and leaves, Ishaani and Sid follow him but he does not stop.
Later, Sid tells Ishaani not to get sad. Ishaani gets emotional as to how could Jessica do this. Sid and Ishaani go to Jessica's room to make her understand that Jignesh is a nice boy and she should think about him as to get true love is not so easy and that she should be lucky as Jignesh loves her so much. Sid tells her to think once more and not waste her remaining life without love, Jessica gets emotional and cries. Sanjivani 2 October 3, 2019 Written Update Full Episode: Sid Makes It Upto Ishani by Cooking Her Dinner.
Meanwhile, nurse Phillo calls Jignesh and tells that Jessica wants to talk to him, he runs with joy to meet Jessica. When Jignesh comes to meet Jessica, she gives him a red rose and proposes. Sid and Ishaani see this and become happy. Sid, congrats nurse Phillo and she is going to become a mother-in-law and laughs. Jessica faints in Jignesh's arm, Sid and Ishaani examine her and start the treatment. Jignesh and Phillo gives Jessica confidence that everything will be fine and she should not take tension, Ishaani and Sid promise Jessica that they will arrange for the marriage inside Sanjivani hospital.
In the precap, Sid and Ishaani go to Vardhan to ask permission for doing the marriage inside Sanjivani hospital but he objects.