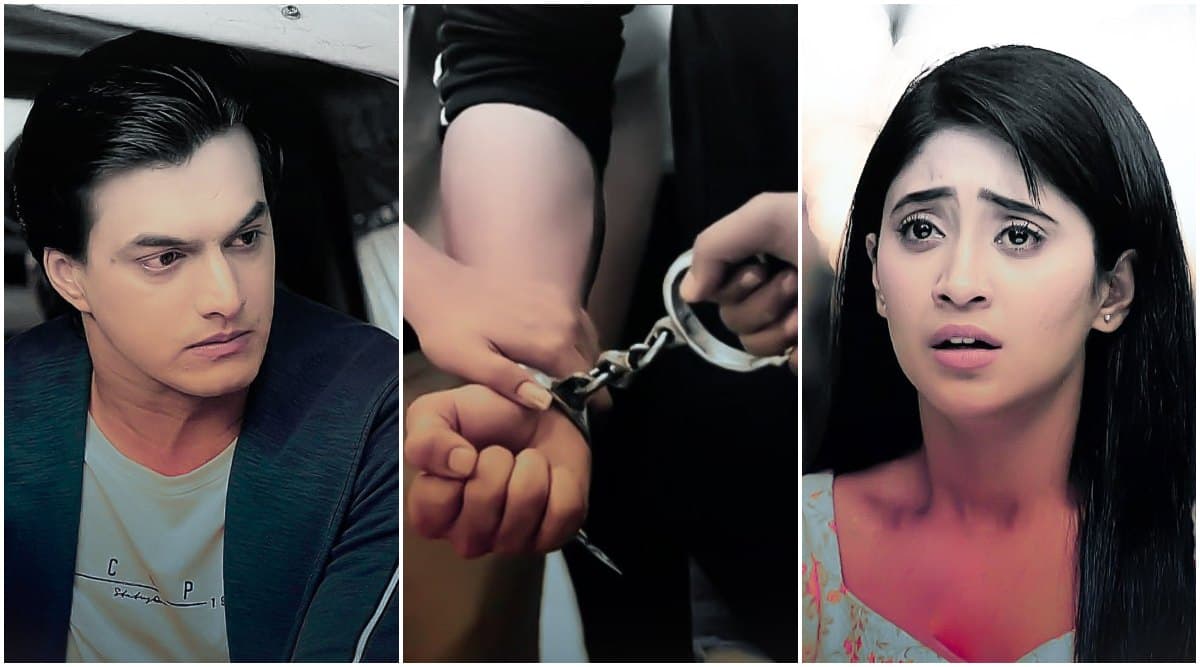 In the last episode of Yeh Rishta Kya Kehlata Hai, we saw Kairav asks Kartik and Naira to make him a promise while the Goenkas celebrate Diwali in high spirits. Elsewhere, Vedika seeks Kartik's help. Tonight's episode starts with Kartik (Mohsin Khan) getting worried as he feels something is wrong. On the other hand, Naira (Shivangi Joshi) is tensed as Kartik has gone somewhere without informing anyone and calls him but finds out that he left his phone at home and gets disturbed. Meanwhile, Vansh and Kairav are enjoying Diwali by bursting crackers when Suwarna comes and tells the kids that they should plant some trees as well. Yeh Rishta Kya Kehlata Hai November 12, 2019 Written Update Full Episode: Kartik and Naira Share an Intimate Moment During a Game
On the other hand, Kartik reaches the hotel and goes to meet Vedika. She sees him and is happy as she wants to tell him the truth and then she will be relaxed. When Kartik reaches Vedika's room, he does not find her and goes in to search for her. In the opposite room a goon holds Vedika and stops her from meeting Kartik, she shouts but the goon shuts her mouth. Vedika tries hard to escape and call for help but the goon holds her back.
Later, when Kartik comes down, he meets Naira and asks what is she doing here. Kartik tells her everything that happened and that now he cannot find Vedika anywhere. They both go to the reception to enquire but they say they have no idea and that they cannot give any details about their guests. Naira tells Kartik that they should go home now and then they will call Pallavi or Vedika's aunt and enquire. Yeh Rishta Kya Kehlata Hai November 13, 2019 Written Update Full Episode: Kairav Learns About Jolly Singh's True Identity
In the Goenka house, everyone ask Kartik and Naira where they were. Kartik says he wants to tell them something but suddenly Pallavi comes there with the Police to arrest Kartik on charges of kidnapping Vedika. Manish tells them that there must be some misunderstanding and that Kartik cannot do anything like this. Naira tells everyone everything that took place at the hotel and that before they could reach Vedika she was gone. Pallavi is not ready to listen to them as she thinks they don't care about Vedika and no one is concern about her. Pallavi blames the family for Vedika's disappearance and tells them that they only care about Naira.
When the police come to arrest Kartik, Naira tries to defend him and says that Kartik is innocent and he has not done anything but the police arrest and take him. While going Kartik thanks Naira as she trusts him still. Meanwhile, Kairav comes and asks Kartik why have the police come home. Kartik requests the police to remove his handcuffs as Kairav will be disturbed. The police oblije and Naira says they had come to a neighbour's house and they need some help so Kartik has to go with them.
Later, the Goenkas try to defend Kartik but the police take Kartik with them. Naira tries to make Pallavi understand that she should take the case back but she does not listen and goes. Meanwhile, Kartik calls Naira and tells her to take care of Kairav and he should not come to know about all this, she promises him. On the other side, Kairav tells Vansh that Naira has lied to him and that Kartik and Naira are in some problem. Meanwhile, Naira and Kartik pray that wherever Vedika is she should be fine.
In the next episode, Naira goes to the same hotel to find out exactly what happened with Vedika to prove Kartik innocent.