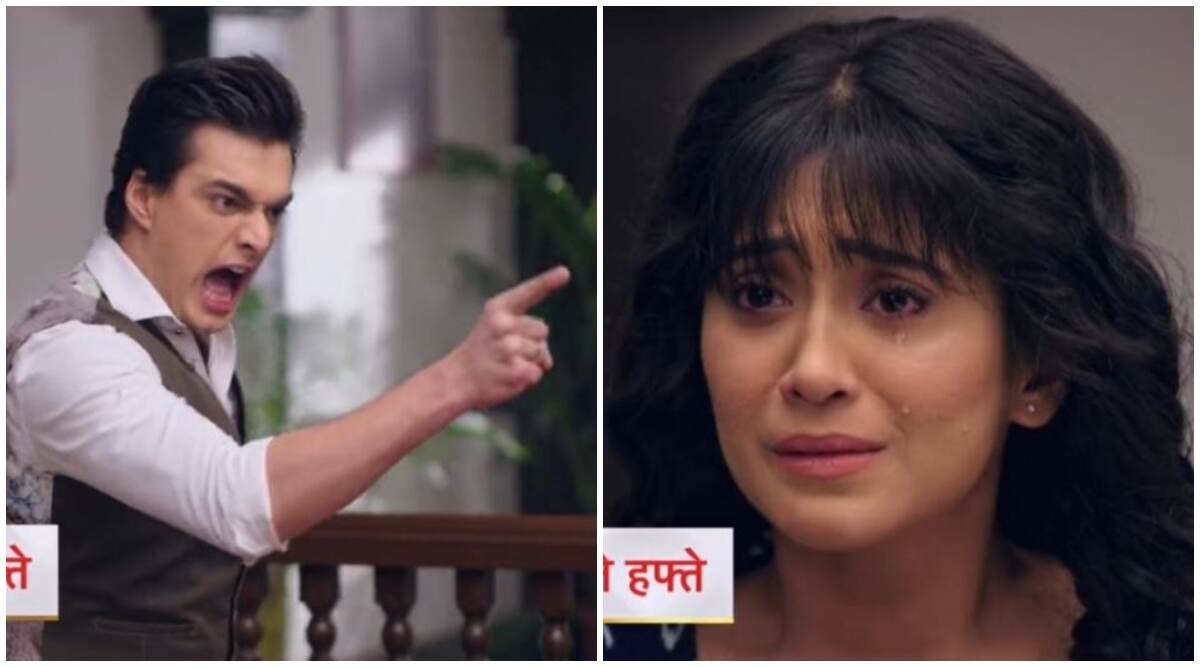 In the last episode of Yeh Rishta Kya Kehlata Hai we saw a determined Kartik leaves for court much to Naira's dismay. During the trial, she breaks down upon hearing Kartik's statement. Tonight's episode starts with Naira (Shivangi Joshi) tells Kartik (Mohsin Khan) that everyone near her told to abort the child but she ran from the hospital as she was not ready to abort the child. Naira says she is proud of the decision she took that time as Kairav is among them now. Later, Naira narrates what all she went through in Goa, the struggle, the pain she went through and says she did her best for their child's upbringing. Kartik apologies for the trouble she went through and blames himself for what all happened with her and gets emotional.
Later, Kartik apologies to the judge and all his family members for the trouble and withdraws his case and requests to give Kairav's custody to Naira and says she can only take the decision regarding him in the future. Naira folds her hand and tells thank you to Kartik. The judge is happy as both are ready to mutually end the case. Yeh Rishta Kya Kehlata Hai October 15, 2019 Written Update Full Episode: Naira Gets Grilled in the Court.
Meanwhile, Kartik is disturbed so he goes to a nearby park and sits there, he blames himself for what all happened with Naira. Kartik thinks every time he gives pain to Naira and makes her life hell. Kartik blabbers and says he is not worth being a father to Kairav.
On the other side, Devyani and Kaveri praise Naira for her courage in a difficult time, Naksh also encourages her to be like this whole her life. Just then Naira gets a message from Kartik, who tells her to come out alone to meet him, she goes to meet him (rahe na kyu pehley jaise tere mere baatey sajana track plays in the background). Kartik tells sorry as he hurt her feelings and says she is the best mother for Kairav and she should decide whether they want to stay here or shift to Goa. Kartik says he is not suitable for taking any decision regarding Kairav and tells her to do what she wants. Naira says she is also sorry for what she did but Kartik says she should not be sorry for anything.
Later, Kartik tells Naira to punish him as then only he will feel relaxed, Naira tells him to go home and rest. Just then Kairav comes home, he sees Kartik and Naira from far and thinks that again they both are fighting and gets disturbed and runs inside the house. Meanwhile, Naira tells Kartik that his birthday and Kairav's birthday are on the same day, Kartik feels happy and hugs Naira. Yeh Rishta Kya Kehlata Hai October 14, 2019 Written Update Full Episode: Kartik and Naira are in for a shock in the courtroom.
In the precap, Kairav is very upset, so he hides inside the wardrobe. All search for Kairav, later Naksh blames Kartik for all the problem which Naira is facing in her life.