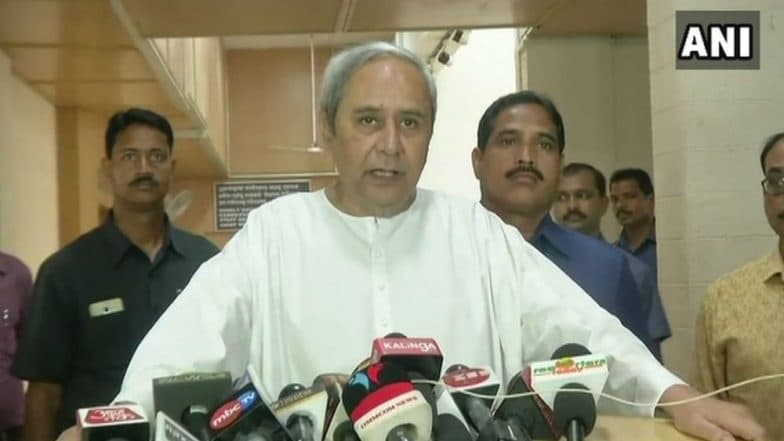 Bhubaneswar, August 16: As the health of former Prime Minister Atal Behari Vajpayee dropped and he was put on life-support system, several leaders rushed to the All India Institute of Medical Sciences (AIIMS) in New Delhi to enquire about his condition. Odisha Chief Minister, Naveen Patnaik, got emotional while recalling the days when the two leaders worked together. Patnaik said, "Mr. Vajpayee is a great leader and it is always a good experience to work with him," adding that he will visit the ailing leader in New Delhi later in the day. The two leaders shared a strog political bond. Patnak's Biju Janata Dal was a part of the Vajpayee-led National Democratic Alliance government from 1998 to 2004. Patnaik served as the Minister of Mines in Vajpayee's cabinet for nearly two years until March 2000.
Follow Live Updates Here: Former PM Battling For Life, Kailash Satyarthi, Rahul Gandhi Arrive at AIIMS
WATCH: Odisha CM Naveen Patnaik says, "I served as a member of his cabinet for two years, to hear about his health is distressing. He is a great leader and to work under him was a very good experience. I would be flying to Delhi today." #AtalBihariVaajpayee pic.twitter.com/6hVYgUOLy2

— ANI (@ANI) August 16, 2018
The BJD and BJP together contested the Lok Sabha elections in 1998, 1999 and 2004 and won several seats in the Odisha state. The two parties also formed successive coalition governments after Odisha state assembly elections in 2000 and 2004. Vajpayee, the 93-year-old BJP leader, has been in the AIIMS since June 11. The hospital, in their press release on Wednesday, described his health condition as 'çritical'.