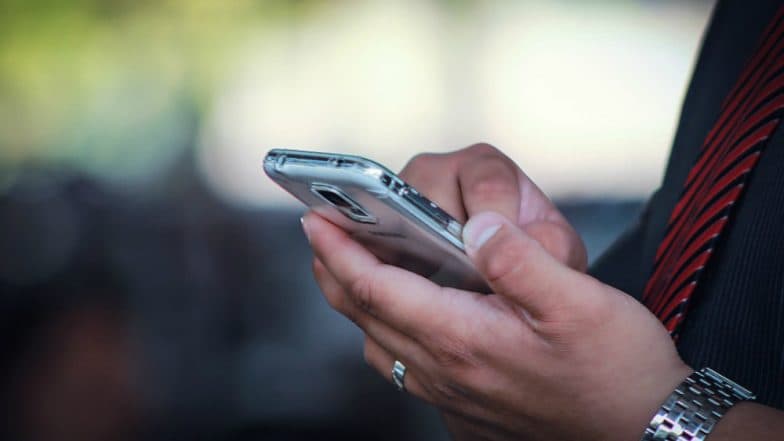 New Delhi, September 22: The online ticket booking for India's first private train, Lucknow-Delhi Tejas Express began from Saturday. This is the first train of Indian Railways that will be entirely operated by Indian Railway Catering and Tourism Corporation (IRCTC). Passengers can now book the tickets in simple steps by logging in on the official IRCTC website irctc.co.in or by using the IRCTC Rail Connect App. While the online booking for the train began on Saturday, the train will commence operations from October 4.  IRCTC Delhi-Lucknow Tejas Express: Know Features of India's First Private Train.
The Delhi-Lucknow Tejas Express train will cover the distance between Lucknow and Delhi in six hours and 15 minutes. It will begin its journey from Lucknow at 6.10 am, and reach Delhi at 12.25 pm with halts at Kanpur and Ghaziabad. Passengers of Delhi-Lucknow Train to Get Free Travel Insurance of Rs 25 Lakh Each, Baggage Services and More.
Ticket Price of Delhi-Lucknow Tejas Express
The ticket price from Lucknow to New Delhi for IRCTC's Tejas Express will be Rs 1,125 for AC chair car and Rs 2,310 for executive chair car.

The ticket on the reverse journey will cost Rs 1,280 for AC chair car passengers and Rs 2,450 for those opting for executive chair car.

The price for AC chair car tickets from Lucknow to Kanpur will be Rs 320 and for executive chair car it will be Rs 630.

The Lucknow to Ghaziabad fare will be Rs 1,125 for AC chair car and Rs 2310 for executive chair car.

The AC chair car fare between Delhi and Kanpur will be Rs 1,155 and for executive chair car it will be Rs 2,155.
The IRCTC informed that the fares may vary along all sections since the train will operate on the flexi-fare scheme.The much awaited Delhi-Lucknow Tejas Express will run six days a week except Thursday.
Booking Process of Delhi-Lucknow Tejas Express
Passengers planning to take a journey Delhi-Lucknow Tejas Express will have to book their tickets using the official website irctc.co.in. No booking will be entertained at railway reservation counters.

The tickets can also be booked on your mobile phone using the IRCTC App. The app is available on Google Play store and users can install it to avail benefits. iPhone users cannot use this app as it is not available on App Store.

The tickets will also be available through online travel portals such as like Paytm, Ixigo, Make My Trip, PhonePe, Google, Ibibo, Railyatri among others.

The advance reservation period for Delhi-Lucknow Tejas Express trains will be of 60 days. It must be noted that no concessions, privileges will be allowed on these trains. Children of age 5 years and above will be charged the full fare.
How to Book Tickets Online 
Users need to log in on the app or website to book the tickets. New users register and activate from App directly.

Passengers first need to click on the option 'Plan my Journey' on the app.

Enter your source station, destination and date to carry out the booking process.

The user can fill in the details that are asked including name of passengers, age, source station, destination station and seats.

Confirm the ticket booking and make the payment. The payment can be done using credit cards, debit cards or netbanking facilities.

Once the payment is successful, the user will get a confirmation SMS regarding the successful booking.
Cancellation and Refund Rules of Delhi-Lucknow Tejas Express
If any passenger cancels ticket up to 4 hours before the scheduled departure of the train, Rs 25 will be deducted and the rest of the money will be refunded online. For AC class, the Indian Railways deducts Rs 65 per passenger as clerkage charge.

If a passenger books a ticket in waiting list and is later cancelled by IRCTC due to non availability of seats, the entire amount will be refunded to the passenger.

In case of partially confirmed ticket, which means if the ticket is cancelled after chart preparation and up to 30 minutes before scheduled departure of the train, full ticket amount will be refunded to the passenger.
Providing people hassle-free services has always been an endeavour of the Indian Railways. To bring in private train operators for world-class passenger service was a proposal mooted by the railways in its 100-day agenda as part of its move to hand over certain trains to private operators.