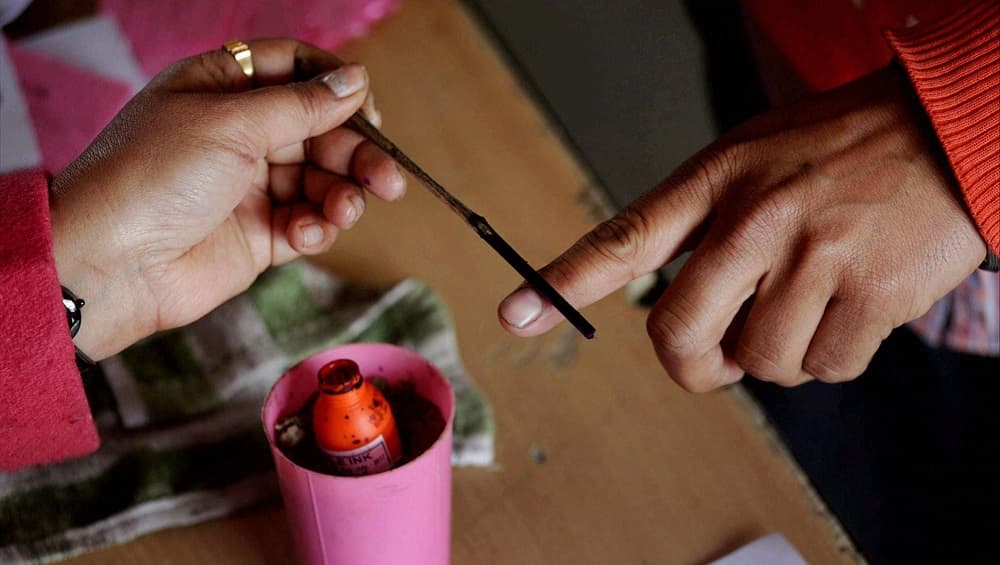 Polls will be held in all the vidhan sabha seats in Maharashtra and Haryana on October 21, 2019. In Maharashtra, a total of 8.9 crore registered voters are eligible to participate in the elections to be held across the 288 assembly constituencies. In Haryana, where 90 seats are set to be contested, the total electorate size is 1.8 crores. Here's your guide-sheet on how to vote in the elections, the process involved and what documents should be carried at the polling stations. Maharashtra Assembly Elections 2019: Mumbai Police, EC Officials Intercept Vehicle Carrying Rs 4.3 Crore Cash.
Before visiting the nearest polling station, it is recommended to log onto eci.gov.in/electoral-roll/electoral-roll/ and search for your name by entering all the relevant details. Through the online search, the user will get the details related to his polling booth. The same needs to be printed or noted down on a piece of paper before reaching the voting station.
In case you forget to check the details related to your polling booth on the website, approach the stationed EC officers sitting at the desks outside the polling station. They will scan through the voters' list to find your name and the details related to your voting booth.
With your polling booth number and other details, join the queue outside your designated booth. When your number comes, enter inside the booth and submit your details to the officer at the first desk. Make sure you carry a valid identity document with your photograph. Among ID cards which are valid include EPIC (Voter ID card), Driving License, Passport, Passbooks with photograph issued by Bank/Post Office and PAN Card, among other details.
After the first EC officer approves, approach the next official sitting beside him. He will ink your finger. The third officer will again check your details and allow you to approach the ballot box.
At the ballot box, press the EVM button in front of the symbol of your chosen candidate. After the button on the machine gets lit, check voter-verified-paper-audit-trail (VVPAT) machine placed next to the machine. On the transparent window at top of the machine, a paper slip will be displayed which would mention the name of the candidate to whom you have voted along with the party symbol.