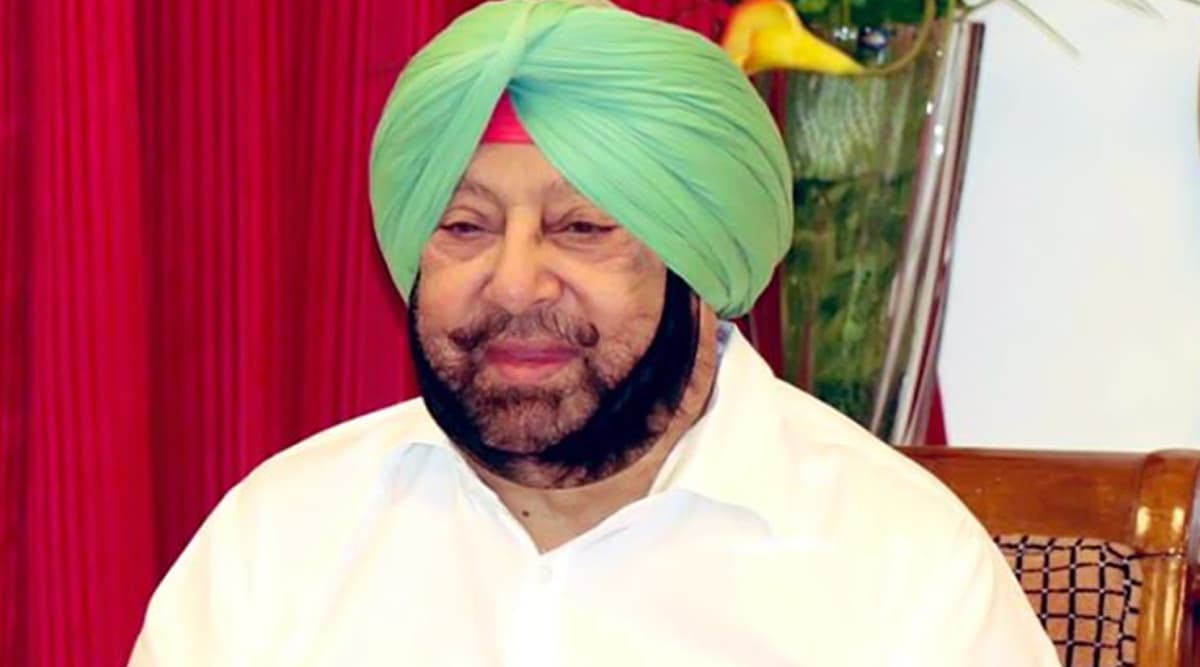 Chandigarh, November 8: A day before the inauguration ceremony of the Kartarpur Corridor, Punjab Chief Minister Captain Amarinder Singh on Friday urged the Centre to direct Google to remove anti-India app "2020 Sikh Referendum" from its play store. The Punjab CM also took up the issue with the tech giant. Meanwhile, the Punjab police are coordinating with intelligence agencies to counter the threat posed due to the app. SFJ Burns Indian Flag, Threatens to Hoist Khalistan Flag in Different Countries on August 15, in Retaliation to Indian Ban.
The Punjab CM said that timing of the launch of the app indicates a menacing agenda by Pakistan's Inter-Services Intelligence. According to reports, the app has been available on Google play store since February, but it did not have much reach that time. The "2020 Sikh Referendum" app was given bad reviews by Indians. The Indians are claiming that the app is spreading false propaganda against the country. It promotes an online secessionist campaign of US-based group 'Sikhs for Justice, against India.
Screenshot of the App: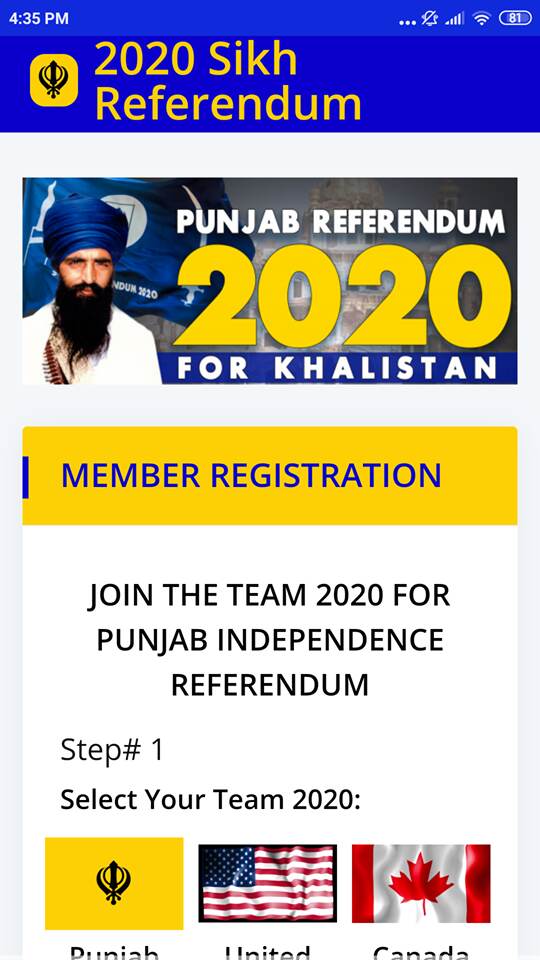 The organisation is demanding or the creation of an independent Sikh state – Khalistan. In July this year, banned the organisation. The Centre declared it as an unlawful association. The action was taken against the SFJ was pushing for Sikh Referendum 2020. In August last year, the SFJ held a rally demanding a separate country for Sikhs. More than 2,500 people participated in the rally "London Declaration" for conducting Referendum 2020'.
Meanwhile, the both India and Pakistan are opening the Kartarpur Corridor to allow visa-free entry to Indian Sikh Devotees to Darbar Sahib Gurudwara in Kartarpur, where Guru Nanak Dev spent last few years of his life. PM Narendra Modi will inaugurate the corridor on November 9 at around 1 pm in the India side. Pakistan PM Imran Khan will also inaugurate the Kartarpur Corridor tomorrow. Both the countries signed an agreement for the opening of the corridor in October this year.