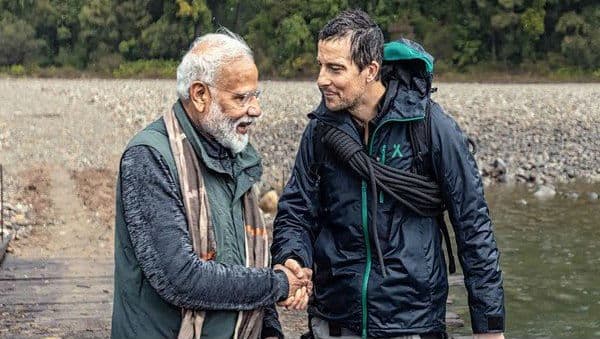 Mumbai, September 6: Students of St Xavier's College, Mumbai have written to Bear Grylls to urge PM Narendra Modi to step in and save the Arrey Forest from being destroyed. According to a Mumbai Mirror report, the students mentioned in the letter that "government is arbitrarily, and despite opposition from citizens, out to engage in state-sponsored environmental vandalism". Amul Addresses Aarey Forest Cause Through Latest Topical, Netizens Applaud.
The letter further requests Grylls to visit Aarey once and see the last surviving green lungs of Mumbai.  Mumbai Metrorail Corporation Limited (MMRCL) has decided to cut down around 2,702 trees in Aarey Colony of Mumbai. The deforestation is taking place for a metro 3-car shed to be made. BMC tree authority's approval is being shamed all across the country and people from all walks of life are criticising the decision and some of them went ahead to form a human chain in protest. Man vs Wild With Prime Minister Narendra Modi And Bear Grylls Becomes World's Most Trending Televised Event With 3.6 Billion Impressions, Beats 'Super Bowl 53' Show.
Right from activists to celebrities, everyone is against the decision. Even legend Lata Mangeshkar took to Twitter to say that, "To cut down 2700 trees and invade the natural habitat for so many species would be a tragedy. I firmly oppose this move and I earnestly request the government to look into this matter and save the forest." Shraddha Kapoor also joined the protest and was seen standing in the rain holding a placard.
Man Vs Wild show's host Grylls, who exhibits survival techniques at world's most "wild" and difficult places. He hosted PM Narendra Modi in an episode that showed a side of the Indian Prime Minister which many were unaware of. The show was shot at India's famous Jim Corbett National Park.