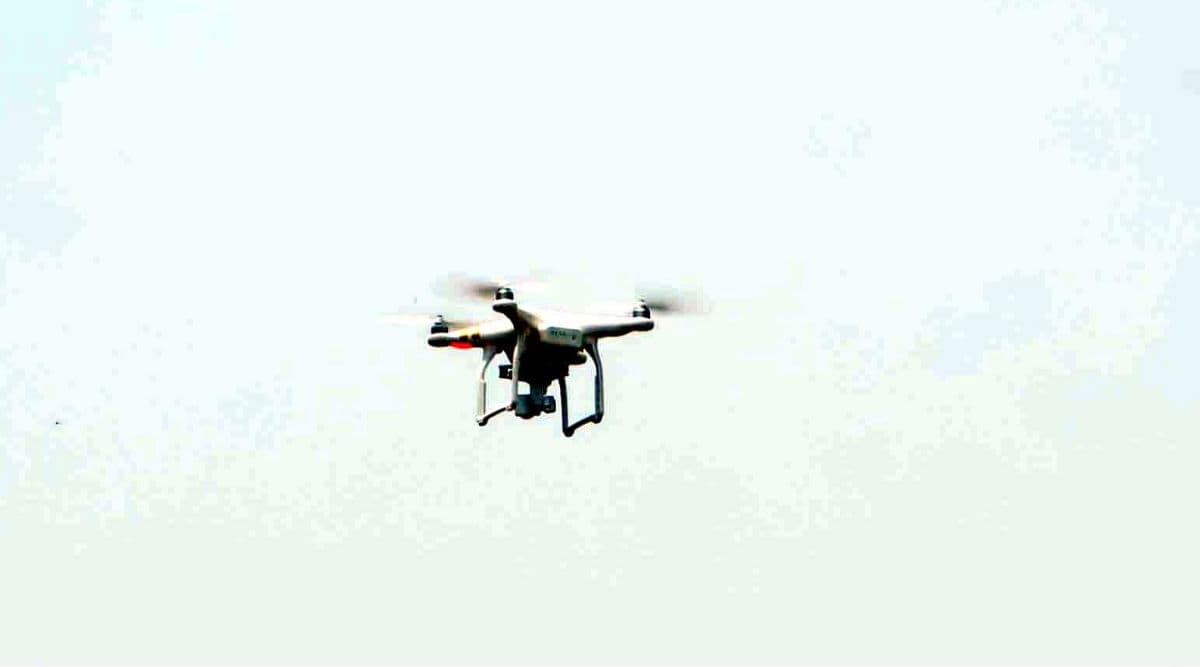 Amritsar, October 16: Another suspected Pakistani drone was spotted flying in the Indian territory along the India-Pakistan border in Punjab. The suspected Pakistani drone was spotted by some residents of two border villages Hazara Singh Wala and Bakdi on Monday night. The drone entered the Indian airspace, up to about one kilometre and was flying high near the BSF HK Tower, eyewitnesses said, as reported by India Today. It returned to the Pakistani side unharmed. 'Pakistan State Actors' Behind Weapons Dropped by Drones, Intelligence Agencies Tell MHA.
On October 8, a Pakistani drone was spotted flying over two villages in Indian territory along the India-Pakistan border in Hussainiwala area in Punjab. The first sighting was reported in Hazarasingh Wala village and later in Tendiwala village. Locals captured pictures of the drone on their mobile phones. This was the third such spotting in Hussainiwala near Ferozepur in three days. Earlier, a Pakistani drone was sighted thrice in the same area on October 7.
According to intelligence reports, several Pakistan-based terrorist groups have been trying to smuggle weapons into India since August when the Centre withdrew Jammu and Kashmir's special status granted under Article 370. Punjab Police last month had recovered two drones in Jhabal town in Tarn Taran district. A large number of AK-47 assault rifles and grenades were dropped in Amritsar by these drones.
Both the recovered drones were apparently sent by different terror groups, linked with Pakistan's ISI, and the state-sponsored Jihadi and pro-Khalistani terrorist outfits working under its command. The Ministry of Home Affairs has asked the National Investigation Agency (NIA) to investigate the matter and find out the role of Pakistan's "state actors".
The ministry also asked the Border Security Force (BSF) to adopt anti-drone mechanism aimed at preventing weapon smuggling across the western border which is guarded by the paramilitary force.