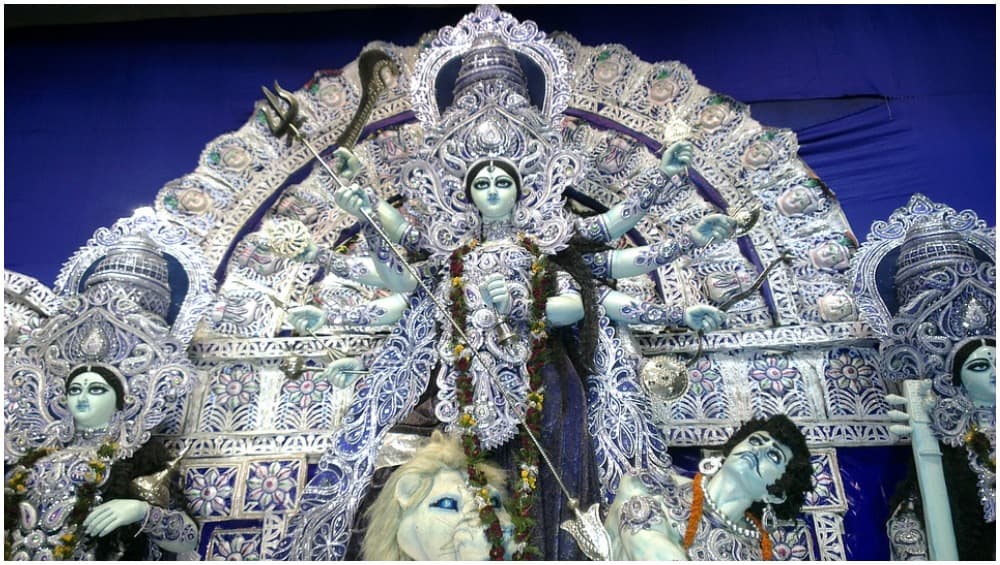 Kolkata, October 11: The much-awaited Durga Puja carnival, which is in its fourth year will take place in Kolkata today. Around idols of 80 award-winning pandals will be showcased and paraded through Red Road. According to a Telegraph India report, puja committees from Calcutta and its adjoining areas are scheduled to take part in the carnival. Each of the participants will have two minutes to perform in front of the guests.
ABP Ananda is hosting live streaming of Puja Carnival from Red Road of Kolkata. The theme for the stage this year is 'Ranga Maatir Bangla', and therefore, the main stage has been done up with terracotta murals. The Red Road has been closed from Thursday midnight till the end of the show, which will go on for more than four hours. 'Mati' Durga Puja 2019 Album Penned by Mamata Banerjee Set to Enthral Bengalis This Durgotsav.
Watch Live streaming of Durga Puja Carnival on ABP Ananda from 4:30 PM 
The carnival will showcase the award-winning idols of Goddess Durga of this year's Durga Puja Festivals. Chief Minister Mamata Banerjee, West Bengal Governor Jagdeep Dhankhar and other distinguished people will be present at the function. Around 80 Biswa Bangla Sarad Samman 2019 award-winning community pujas will participate in the carnival before immersion.
Check Kolkata Police tweet on traffic advisory:
Traffic Regulations in connection with Immersion Carnival on Red Road, Kolkata on 11.10.2019. pic.twitter.com/vURsmJUgRy

— DCP Traffic Kolkata (@KPTrafficDept) October 10, 2019
Elaborate security arrangements have been done by the Kolkata Police on the entire stretch of Red Road with watchtowers.  A drone will fly above the VIP zone sending back images to the police control room.