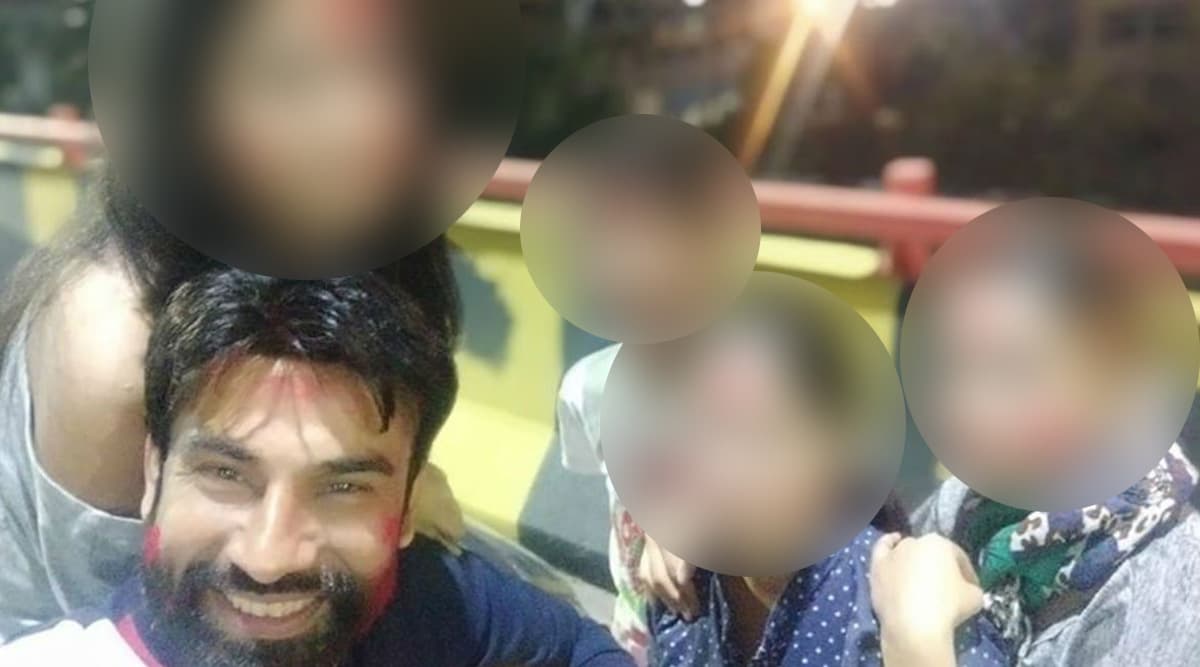 New Delhi, December 4: Gulshan Vasudeva, a jeans trader in Ghaziabad, had made a video call on WhatsApp to one of his financers after killing his two teenaged children and before committing suicide with wife and business partner. Vasudeva had called Bharat Malhotra and apologised for not paying the debt. "Sorry... I have failed to pay the debt," Malhotra quoted Vasudeva as saying. According to reports, Vasudeva was under considerable financial stress. Ghaziabad Dentist Attacks Woman With Knife After She Complained About His Medical Treatment, Strangles Her Puppy.
The police have arrested Vasudeva's brother-in-law, Rakesh Verma, who was named in the suicide note scribbled on the family's living room wall. The police have revealed that Rakesh had taken Rs 2 crore from Vasudeva to invest in real estate but did not hand over the property. Vasudeva had also filed an FIR in 2015  after which Rakesh and his mother were arrested. In the suicide note, Vasudeva blamed Rakesh for putting his family under financial distress, which compelled him to commit suicide.
Vasudeva, a resident of the Krishna Sapphire Apartment located in the posh Indirapuram area in Ghaziabad, committed suicide by jumping from the eighth floor along with his wife Parmeen and business partner Sanjana. Before taking the extreme step, he also killed his two kids Kritika and Hritik. The businessman also killed the family's pet rabbit and left some cash for their last rites. Delhi Shocker: Denied Plastic Bag, Angry Customer Kills Bakery Worker With Brick.
"Early Tuesday, it was reported that three people had jumped from the eighth floor of Krishna Sapphire. After this, the police reached the spot, found a man and a woman dead and another woman seriously injured, who was admitted to the hospital. On opening the deceased's flat, the bodies of an 11-year-old girl and a 13-year-old boy were found there," Senior Superintendent of Police (SSP) Sudhir Kumar Singh told news agency IANS.