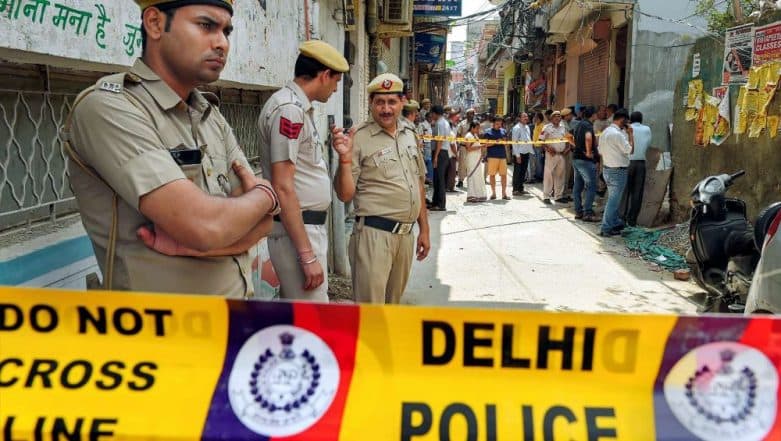 New Delhi, July 6: Delhi police on Saturday arrested five people including four juveniles in connection with the Hauz Qazi temple desecration case. The identity of the arrested people are yet not revealed by the police. Till now, a total of 17 people have been arrested in the case.
The temple in Central Delhi's Hauz Qazi area was vandalised on June 30. According to reports, the 100-year-old temple was vandalised after a dispute over parking took a communal turn. People of two communities reportedly clashed with each other on Sunday evening following the news that a person from the minority community was thrashed and forced to chant 'Jai Shri Ram' by a group of people.
The incident was recorded on camera. In the video, a man allegedly being beaten up by some people, who were suspected to be drunk, over a parking issue. As the video went viral, people from two communities clashed with each other.
Two days after the clashes, Hindu and Muslim residents of Old Delhi's Hauz Qazi area made a joint appeal for peace and harmony. Following a meeting of members of Aman Committee, representatives of both the communities held a joint press conference and condemned the vandalism of the temple.