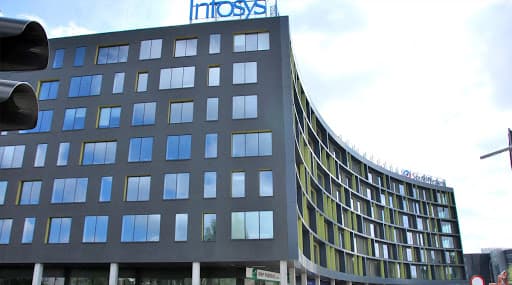 Bengaluru, October 22: With reports of whistleblowers alleging certain 'unethical practices' in India's second-largest IT services company making the headlines, shares of Infosys' nosedived by 16 percent on Tuesday -- leading to wiping out investors' wealth worth nearly Rs 53,000 crore. This is the worst single-day drop in over six years which has created a shock among the investors in Infosys. The scrip plunged 15.94 percent to Rs 645.35 on the BSE and on the NSE, it tanked 15.99 percent to Rs 645. At Tuesday's close, the market capitalisation or MCap of Infosys stood at Rs 2.74 lakh crore, as against Rs 3.27 lakh crore -- compared to the previous session.
According to the reports, all the complaints -- made by the anonymous whistleblowers -- allege that CEO Salil Parekh of leading an effort to shore up profits through irregular accounting. The allegations accuse Parekh of international travel to the US and involved in 'unethical practices'. It is to be known that these allegations had emerged after two years when its top boss Vishal Sikka had to leave the company. Infosys Plunges 16 Percent on Whistleblower Complaint.
Following the complaint, Infosys chairman Nandan Nilekani said on Tuesday that the complaints had been put forward before the company's Audit Committee on October 10, 2019, and the non-executive members of the board on October 11, 2019. He had said, "These Complaints are being dealt with in an objective manner." Adding more, Nilekani assured that both the CEO and CFO had been recused from this matter to ensure independence in these investigations. Infosys Ranked 3rd in Forbes 'Best Regarded' Companies List.
Among the major accusations put forward, the IT major include the allegations against CEO Salil Parekh and CFO Nilanjan Roy. Whistleblowers have alleged that both the duo were involved in "unethical practices" to boost short-term revenue and profits. For a fair probe, Infosys has constituted a committee, which began its consultation with independent internal auditors EY, and has retained law firm -- Shardul Amarchand Mangaldas & Co. to conduct an independent investigation.