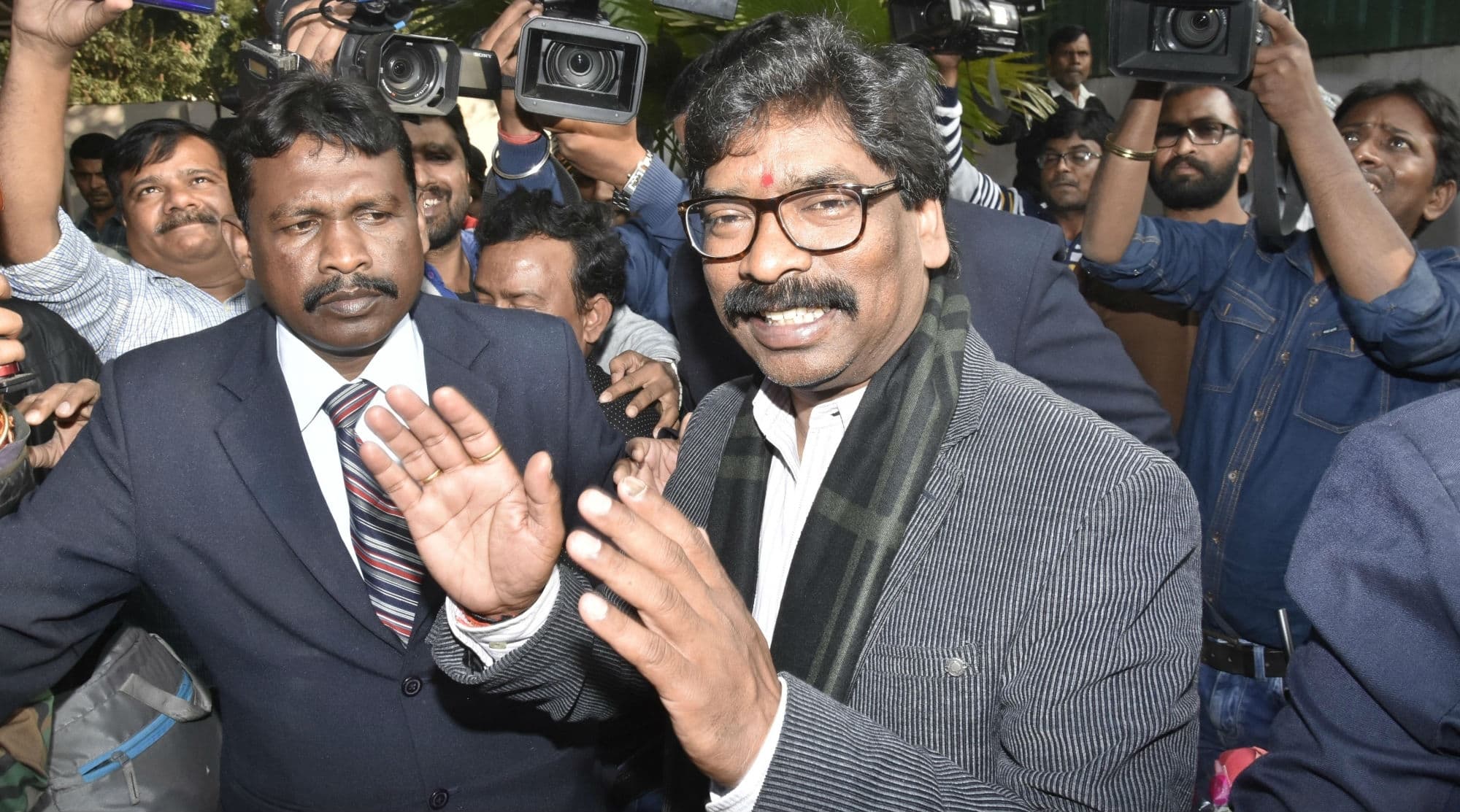 Ranchi, January 21: Jharkhand chief minister Hemant Soren, in a tweet on Tuesday, said that there will be a state holiday on January 23, 2020, to mark the birth anniversary of Netaji Subhash Chandra Bose. The Jharkhand CM added that Netaji Subhash Chandra Bose had a strong bond with the state and that it was his karmabhoomi (land of major work or achievement). January 21, 2020 will mark the 123rd birth anniversary of iconic freedom fighter Netaji Subhash Chandra Bose.
Hemant Soren tweeted, "Jharkhand has also been the workplace of Netaji Subhash Chandra Bose. His contribution in providing independence to India can never be forgotten. All of us should take inspiration from his life. The youth should contribute to the state and country service by following the footsteps of Netaji." Hemant Soren to Take Oath as Jharkhand CM on December 29, Says Raj Bhavan.
Check His Tweet Below
झारखंड नेताजी सुभाष चंद्र बोस की कर्मभूमि भी रही है। भारत को आजादी दिलाने में उनके योगदान को कभी नहीं भुलाया जा सकता है। हम सबों को उनके जीवन से प्रेरणा लेनी चाहिए। युवाओं को नेताजी के पद चिन्हों पर चलकर राज्य और देश सेवा में अपना योगदान करना चाहिए। - मुख्यमंत्री श्री हेमंत सोरेन

— Office of Chief Minister, Jharkhand (@JharkhandCMO) January 21, 2020
The JMM-Congress-RJD alliance stormed to power in Jharkhand on December 23, ousting the BJP in yet another state in the Hindi heartland after the saffron party's stupendous performance in the Lok Sabha elections. The three-party alliance bagged 47 seats in the 81- member state Assembly.
The JMM won 30 seats, Congress 16 and the RJD one. JVM(P), with its three MLAs, has extended 'unconditional support' to Soren to form the government. The BJP clinched 25 seats, AJSU Party two, the CPI-ML(Liberation) and the NCP one each and others two. The results of the election, which was held in five phases between November 30 and December 20, was announced on December 23.