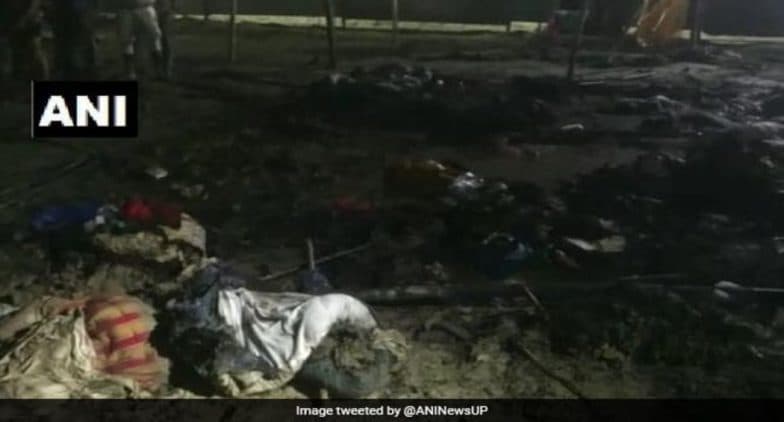 Prayagraj, January 19: A massive fire broke out at the 2019 Ardh Kumbh Mela in Prayagraj city of Uttar Pradesh this evening. The blaze started in Sector 13's Kalpavasi camp. The pandal (tent), where the incident happened, was damaged in the fire. Since now, no casualties are reported. Kumbh Mela 2019: Fire Erupts at Kumbh Mela Complex in Prayagraj, Several Tents Gutted.
After the fire broke out, fire engines rushed to the spot. Meanwhile, the cause of the fire and the extent of damage are awaited. This is the second fire reported this week. A day before the Kumbh Mela started on January 15, a fire broke out in famous Digambar Akhara, however, the fire was doused and no one was injured. Kumbh Mela 2019: Who Are The Naga Sadhus and Where Do They Come From?
Prayagraj: Fire broke out in a tent at Sector 13 in #KumbhMela and was subsequently doused. No injuries reported pic.twitter.com/hPIa48kh3Y— ANI UP (@ANINewsUP) January 19, 2019
Ardh Kumbh Mela is being held at Triveni Sangam in Prayagraj, Uttar Pradesh from 15 January to 4 March 2019. According to data, more than 2 crore people took "shahi snan" on the first day of mela at Sangam. Union Minister Smriti Irani also took holy bath at Sangam and posted it on twitter. The Uttar Pradesh government has allotted 4,200 crores for the 2019 Kumbh Mela.