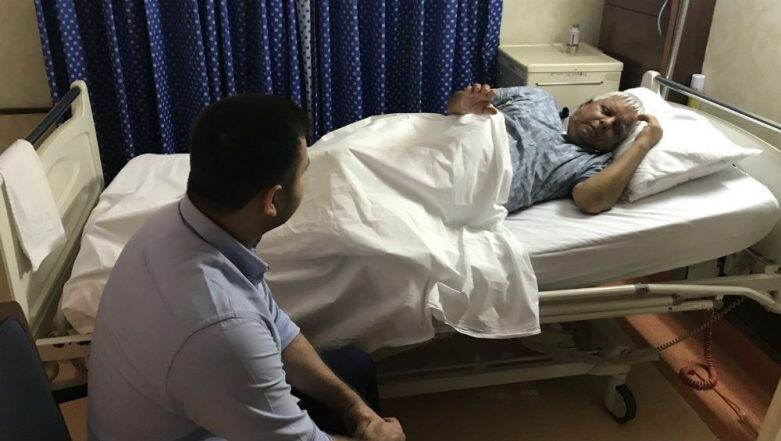 Patna/Ranchi, August 31: The health condition of Rashtriya Janata Dal chief and former Chief Minister of Bihar Lalu Prasad Yadav has deteriorated. According to the doctors, only 37 percent of his kidney is functional now, and the rest of the part has been infected. Currently lodged in Birsa Munda Central Jail in Ranchi for the infamous fodder scam, Lalu is undergoing treatment in Rajendra Institute of Medical Sciences.
Dr DK Jha, who is looking after the treatment of former Union Railways Minister, stated that over one year, Lalu's health condition has deteriorated. Adding on, he said that only 37 percent of his kidney is working. Also, Jha stated that the blood infection is spreading in his body, for which the hospital staff is taking every possible medical step. RJD Chief Lalu Prasad Yadav Skipping Lunch, Says Doctor
The doctors also opine in the past one week, the health situation of Lalu has worsened. Due to this, he is unable to walk properly, and his kidney is not functioning correctly. He is being given antibiotics, and adequate medical arrangements are being made. Doctors are hopeful that Lalu will recover soon. Earlier in May, reports arrived that the RJD chief was skipping lunch and was given insulin.
Convicted in 2017 for a multi-million-rupee scam involving the embezzlement of government funds meant for cattle fodder in the 1990s when he was chief minister of undivided Bihar, Lalu has been at a hospital in Ranchi for much of his sentence so far.