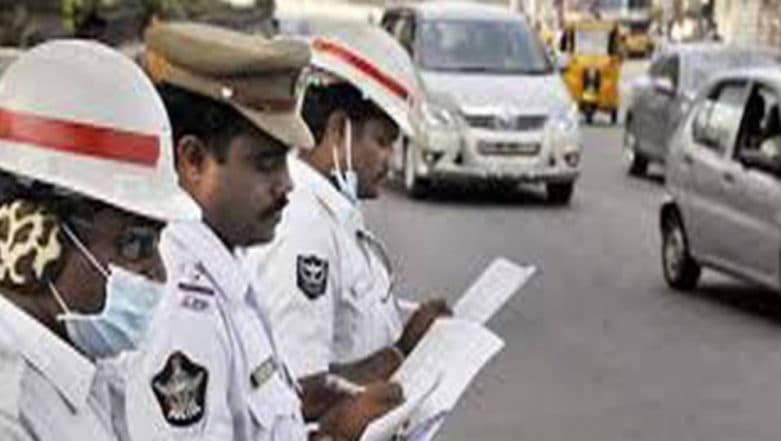 Chandigarh, September 6: When the Motor Vehicle Amendment Act, 2019 was implemented there were criticism that the law could be misused by the cops. Chandigarh Police, however, proved all of them incorrect and issued a challan to a policeman. The cop was fined for not renewing his vehicle's insurance and also using a cell phone while driving, India Today reported. New Motor Vehicle Act Comes Into Force From September 1: Here's List of Stringent Rules And Penalties For Violating Norms.
According to a report, the occurrence was informed by a social media user who posted a picture of a cop using his mobile phone. The photo was clicked on Thursday, September 5, when the police officer was violating traffic rules on Sector 9 and 10 dividing roads in Chandigarh. People Wearing Slippers While Riding Motorbike to be Fined? Some Reports Say So But No Official Confirmation.
According to India Today sources, the cop, an assistant sub-inspector of the Punjab Police, has been fined Rs 10,000. The insurance of the vehicle was expired on June 26 and he was driving without it for over two months.
In another such incident, a Gurgaon police official was fined Rs 2,000 for not wearing a helmet while riding pillion on a motorbike. This incident came to light when a Twitter user posted a picture of a cop riding pillion without wearing a helmet. The Gurugram traffic police took immediate action and issued a challan. They also informed that the fine has been paid by him.